A basketball-loving teen fearing a knock on his door was his neighbors complaining he was making too much noise while shooting at a tree was stunned when they surprised him with a new hoop.
The kind-hearted surprise not only went viral but also received support from the likes of NBA star Lebron James, who described the gesture as "pure and beautiful" on social media.
For months, Ian Ray and his neighbors in Edmonton, Canada, watched Anthony Moubike, aged 14, make do with shooting at a tree and dribbling around on his drive and the nearby sidewalk.
READ MORE: Man Surprises Stepchildren With Adoption Request At Wedding
But one day, Ian thought to himself that someone nearby must be able to help Anthony out, so he posted a message in their local Facebook Group, Northside Hub (Edmonton), to ask if anyone had a net.
Sure enough, offers came flying in, with people asking Ian if they could also donate cash to help Anthony out with his basketball prospects.
With the wheels in motion, a manager at a local tire store then messaged to donate the entire net himself, and so Ian collected the net and put the other donations, $750, into a sports store gift card.
Ian then arrived at Anthony's home, where he knocked on the door and the teen made his way outside.
Initially, Anthony admitted he feared his basketball playing on the street and against trees would be cause for complaint, but then Ian revealed the hoop and presented the teenager with a gift card.
Ian, 38, said: "His reaction was priceless – you can just see his character through his reaction.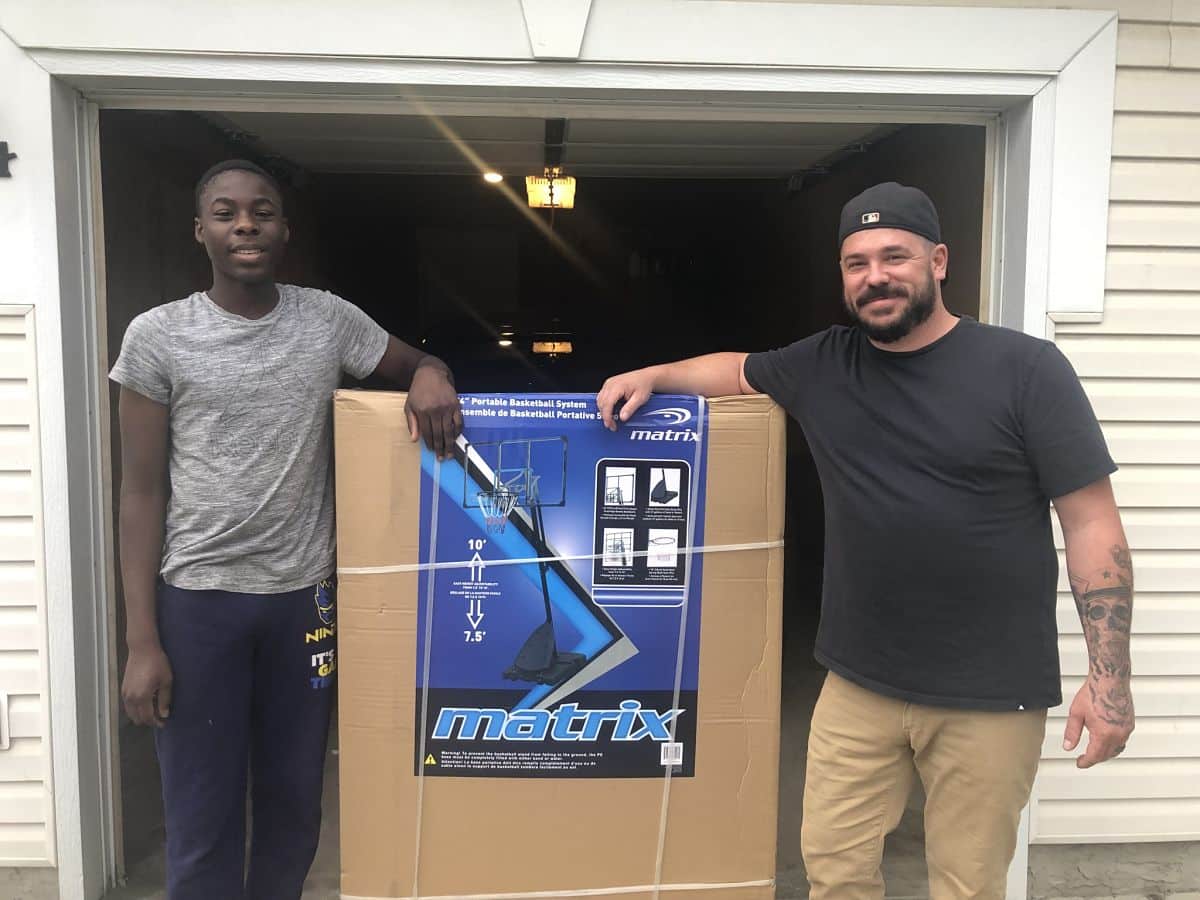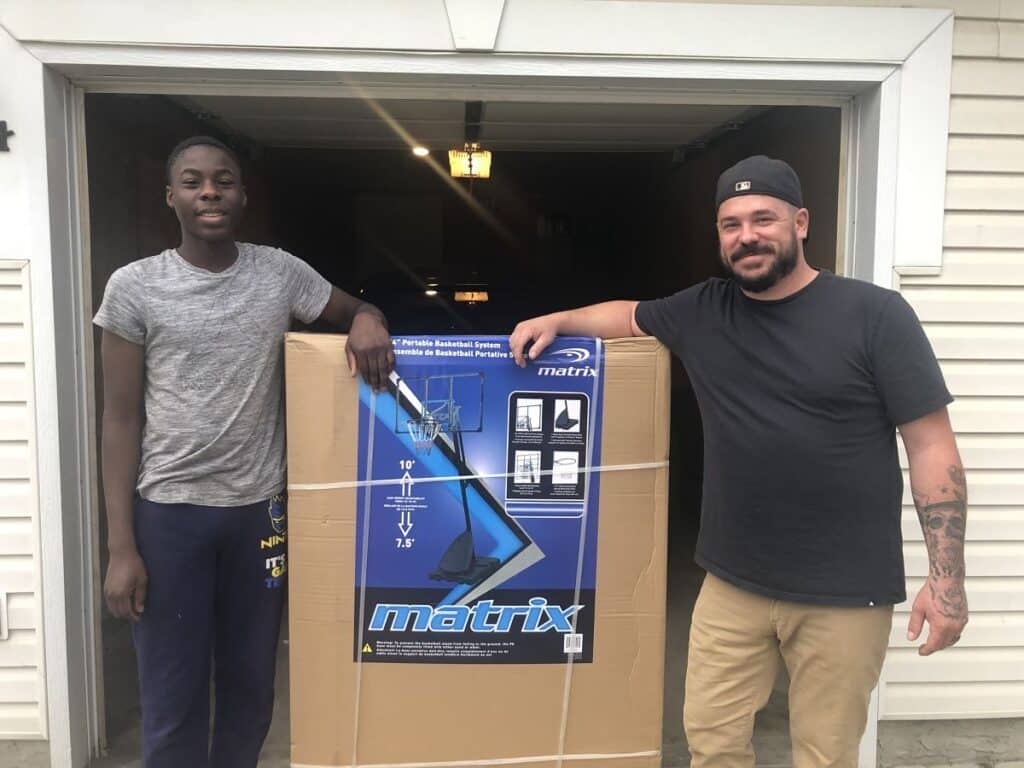 "With all the things going on in the world today, it sure is refreshing to see a kid smile.
"Good kids deserve good things."
Story via T&T Creative Media