A beloved mom going through a tough year suddenly burst into joyous tears when her son flew from North America to Barcelona and used his mom's cellphone's location tracking to surprise her on a getaway trip.
The past 12 months had been tough for mom Lydia, 56, from Montreal, Canada, as she went through a divorce after 30 years of marriage, her family said.
Lydia wanted to plan a trip with friends or family to take her mind off things, but when no one was available, she still decided to head off on a 12-day vacation to Barcelona alone.
When her daughter Chiara (pronounced: Kiara), 27, and her son Jacob, 25, found out about their mom's intention to travel, they declared that they would do all they could to support her.
Planning such a trip was tough because of a lack of vacation days, Chiara said, but a few days before her mom was set to leave, she informed her that she could be there for the later part of the trip.
Jacob, however, had bigger plans.
He and Chiara turned on their mom's location-sharing so that they could make sure she was okay while on her trip.
Jacob then flew to the Spanish city, where he used the Find My app to head towards his mom.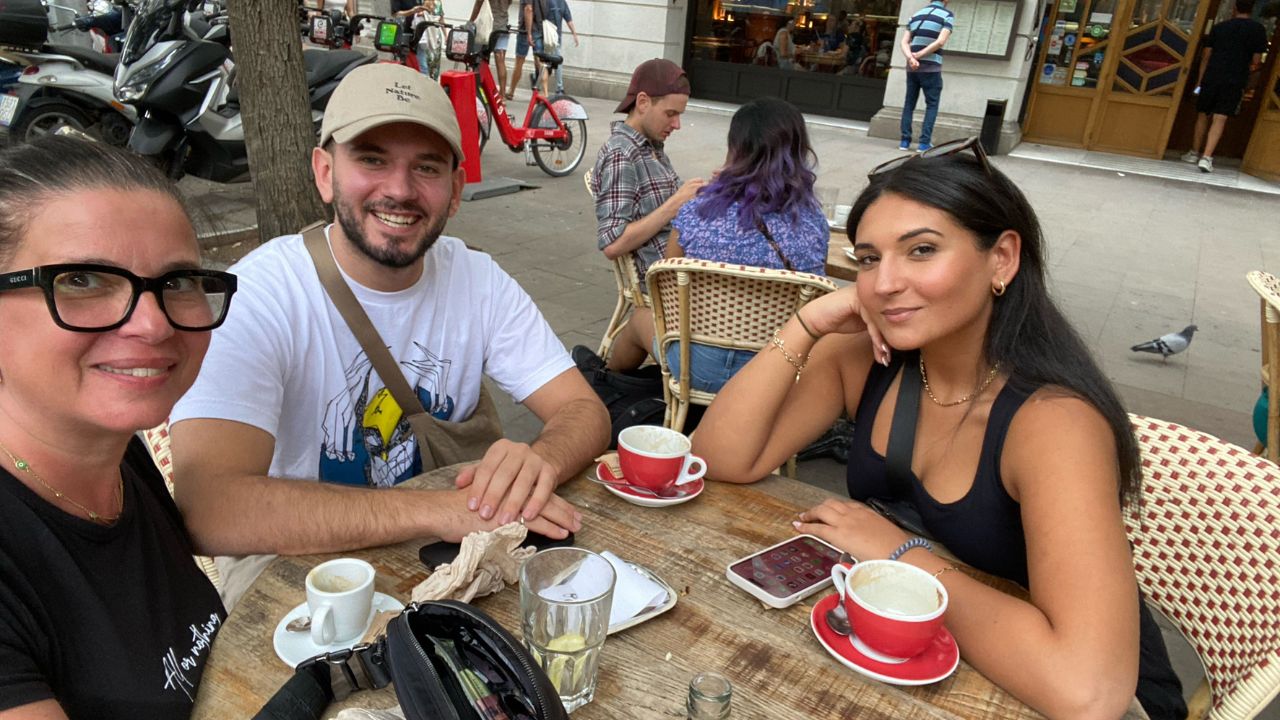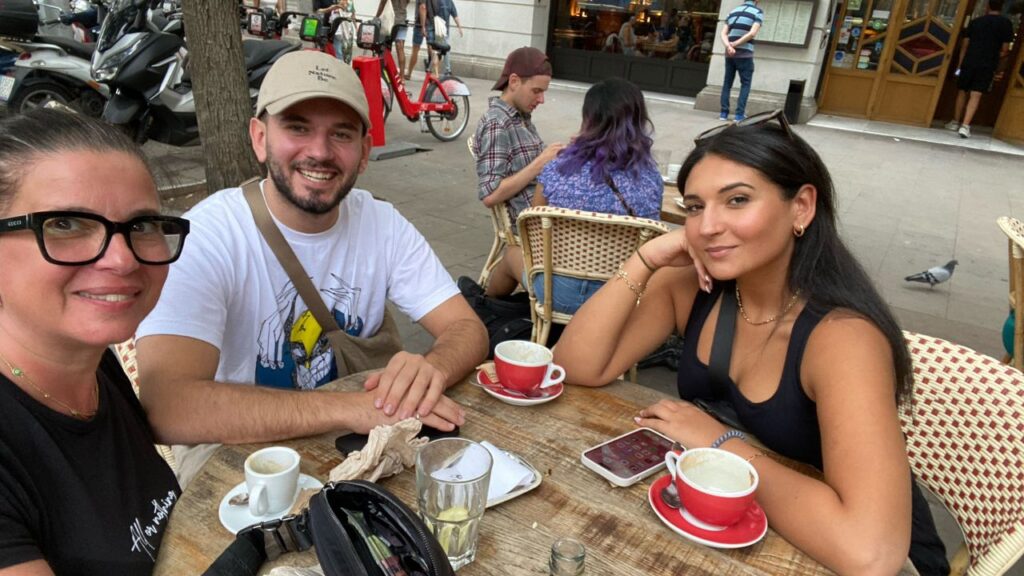 RELATED: Marine Returns Home to Surprise Mom at Work, the Reaction Is Priceless
On September 1, Lydia was sitting outside a Starbucks shop near Plaza Catalunya, chatting to her sister on a call.
Jacob then approached his mom, recording her shocked reaction, which then turned to tears of joy while explaining to her sister who had arrived.
Over the days that followed, Jacob, Chiara and their mom spent time exploring the city, and Chiara later shared a video of the surprise on her social media channels.
She said: "My brother went to find her as soon as he landed using her location – which was scarily precise.
"She was on the phone with her sister when my brother saw her from afar sitting at a table outside Starbucks.
"She was having a rough morning because the night prior the loneliness of the vacation set in for her and she was talking to her sister about it.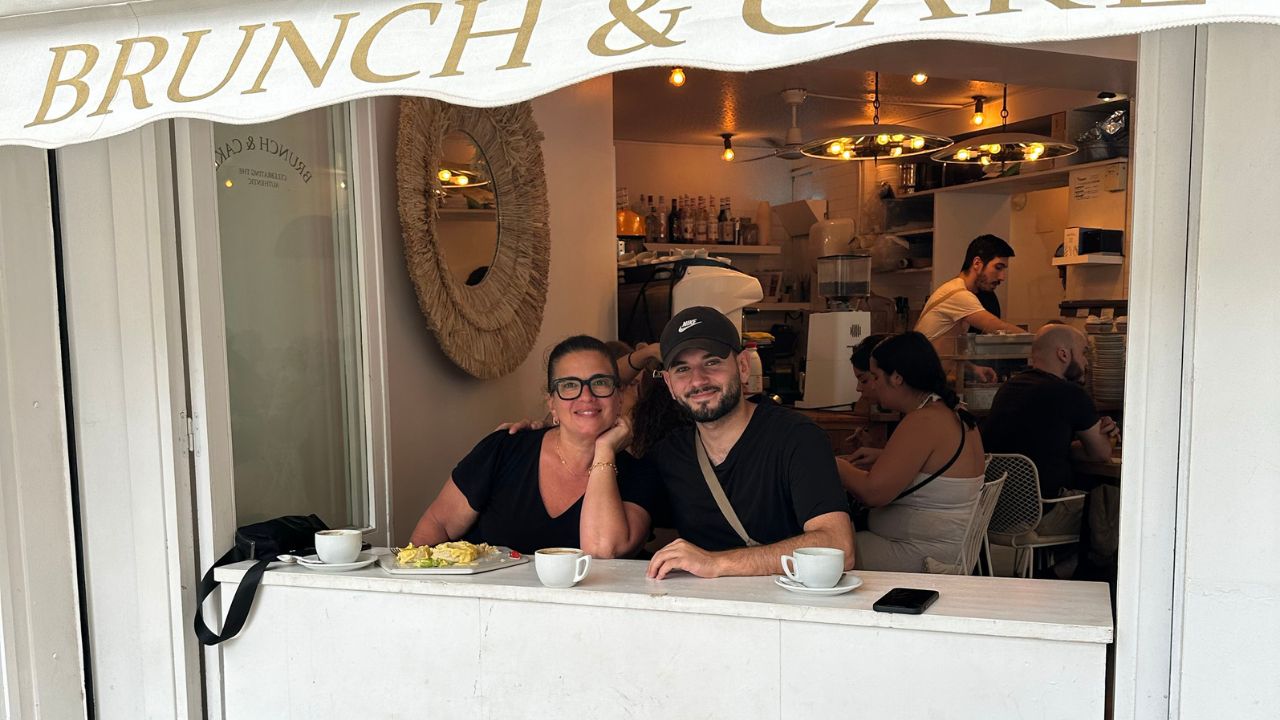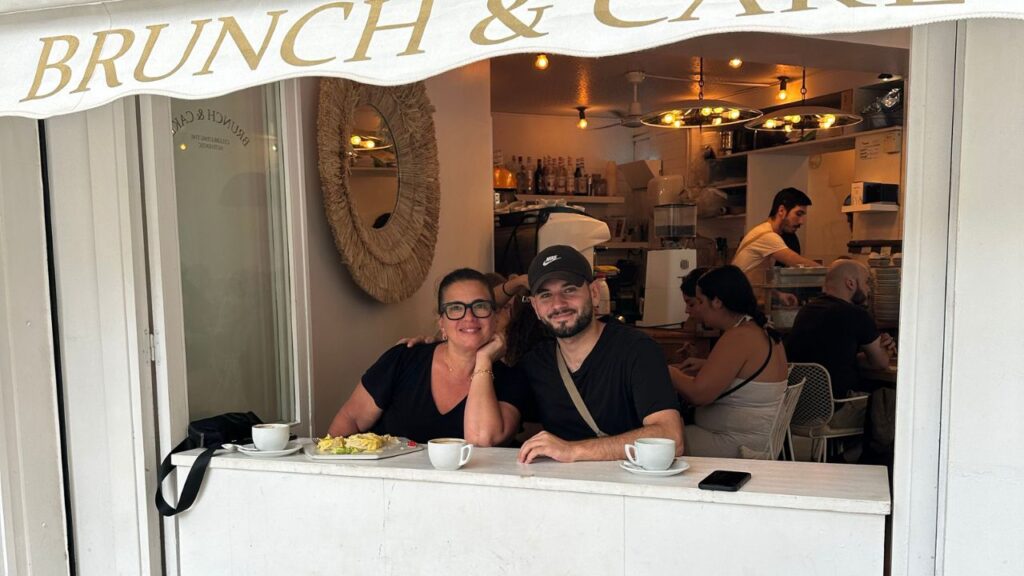 RELATED: Footballer's Single Mom Flies From Australia to Surprise Him at His First Game in the US
"He walked right up to her, while recording, and sat in front of her saying, 'So what's the plan for today?'
"My mom could barely process what was happening and even thought that it was a random man coming to sit at her table.
"When she processed it was my brother, she yelled to her sister, 'Jacob is in front of me!'
"For starters, being able to surprise my mom is so rare.
"She is always doing the absolute most for her my brother and I; she would give the clothes off her back for us.
"To be able to pull off a surprise for her is so rewarding.
"We were so happy she was genuinely shocked.
"To then see her cry – happy tears, of course – as if she felt so relieved and genuinely happy was the most amazing feeling.
"We love her so much and to be able to show her in this big way is the most heart-warming, precious feeling in the world, something none of us will ever forget."