A son who hadn't seen his mom in nearly a decade left her crying happy tears when he wore his twin's clothes and walked into the family's living room to celebrate her birthday.
Norman Collazo, 30, hadn't seen mom Nielda, 50, for more than nine years, having moved from the family's home in rural Kentucky to live in San Diego, California.
Ahead of his mom's 50th, though, he wanted to do something extra special to surprise her.
Norman moved to San Diego for college and he ended up making a life in the city, but he wanted to visit to his mom so enlisted the help of his twin brother Nathan.
Having planned his visit together, the twins wondered how they could surprise their mom.
On April 3, Nathan gave Norman his red hoodie, and the brothers walked into Nielda's home in Vinegrove, Kentucky.
With the twins' sister, Cayla, recording, Norman then entered the living room and sat on the sofa next to his mom.
Quietly, looking at her son, Nielda said, "Boy, you look like Norman."
READ MORE: Son Surprises Dad He Hasn't Seen In Almost 2 Years By Swapping Places With Identical Twin
It was then that her son pulled back his hood and Nielda let out an elated, "NORMAN!", giving her son a big hug and crying on his shoulder.
Nathan then came into the room so the siblings could share their mom's delight.
A few days later, Nielda was given a second surprise when another son, Jasper, 32, also snuck up on her for a video that Cayla shared online.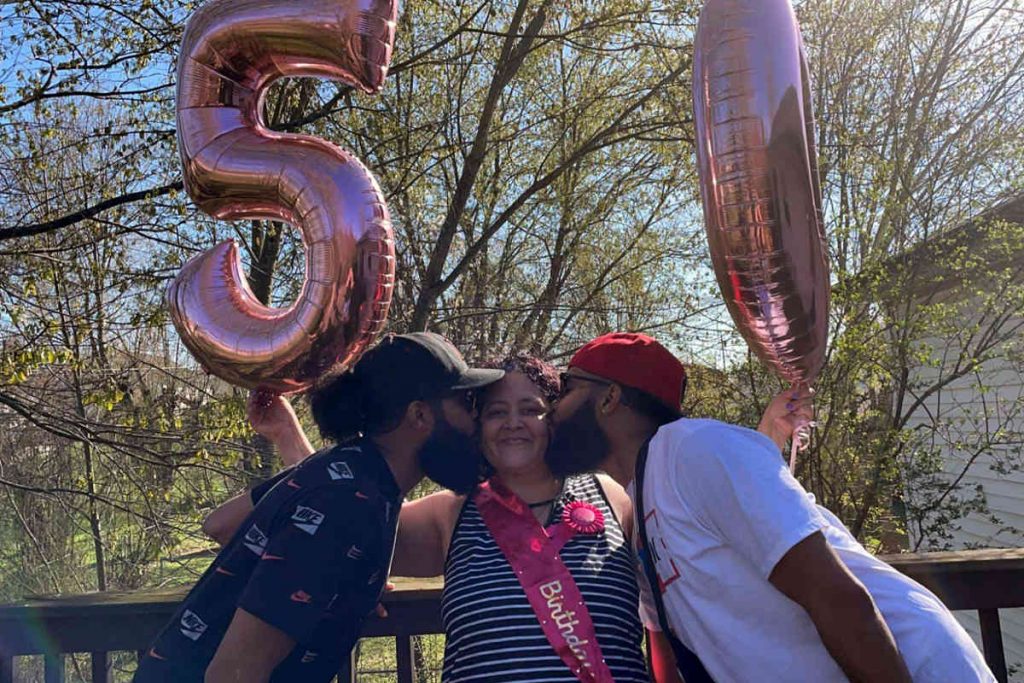 Norman, who is two minutes older than Nathan, said: "It was a very warm feeling to see my mom so happy to see me after a decade.
"It made me cry tears of joy – nothing has ever brought me more joy."
Nathan added: "Seeing my mom's reaction was very emotional.
"For everyone in the room it was so electric – I was glad mom was so shocked and surprised.
"My mom is my hero she's been through so much and overcome everything."
Story via T&T Creative Media