A proud father cries tears of joy as his daughter hands him a t-shirt revealing she is set to attend his dream college.
Tito Baker, from Atlanta, Georgia, said he grew up poor and didn't go to college – but he's a huge fan of the University of Georgia, supporting the Bulldogs his whole life and donning the school's athletics gear.
For years, it had been his dream that daughter Alaya, 18, would attend the school, but when Alaya started looking at other schools, Tito thought that might not be a possibility.
The 47-year-old didn't want to pressure his daughter, who was initially leaning towards a HBCU, but when she changed her mind and was accepted into Georgia, she first kept her decision a secret.
Then, on April 23, Alaya gave her dad a surprise gift for supporting her through her academics – and when Tito opened the small teal gift bag, he discovered a Georgia t-shirt inside.
The item initially didn't raise any suspicion, as Alaya had gifted him a variety of UGA gear in the past, but when Tito looked back at his daughter, he noticed a smirk on her face, and everything began to click.
It was at that point Tito asked if Alaya was headed to Georgia, and when she said, 'Yes,' the gesture immediately brought the proud dad to tears.
Tito said he and his family grew up poor, so although he supported the Bulldogs through so much, he has never been to attend a live game.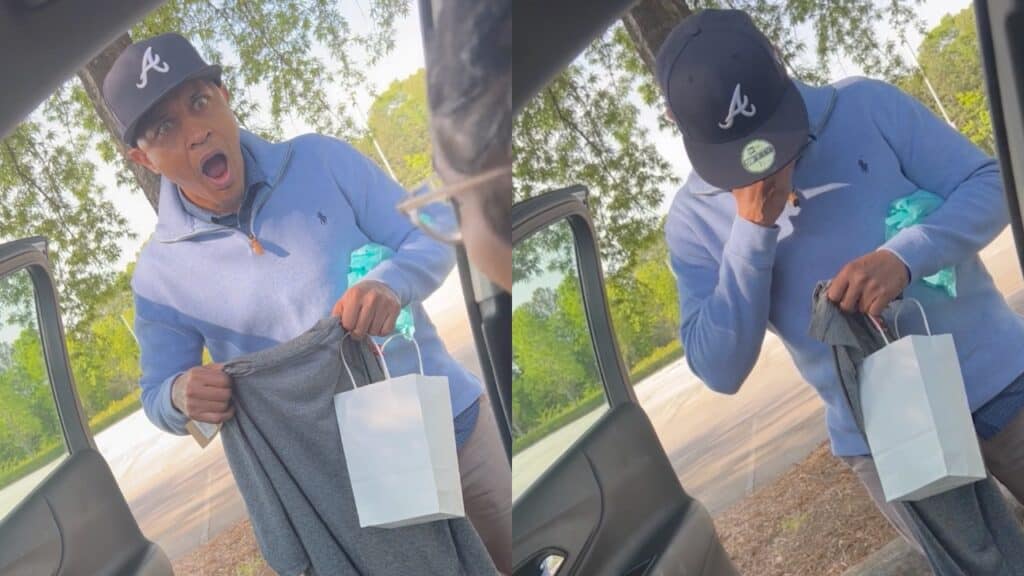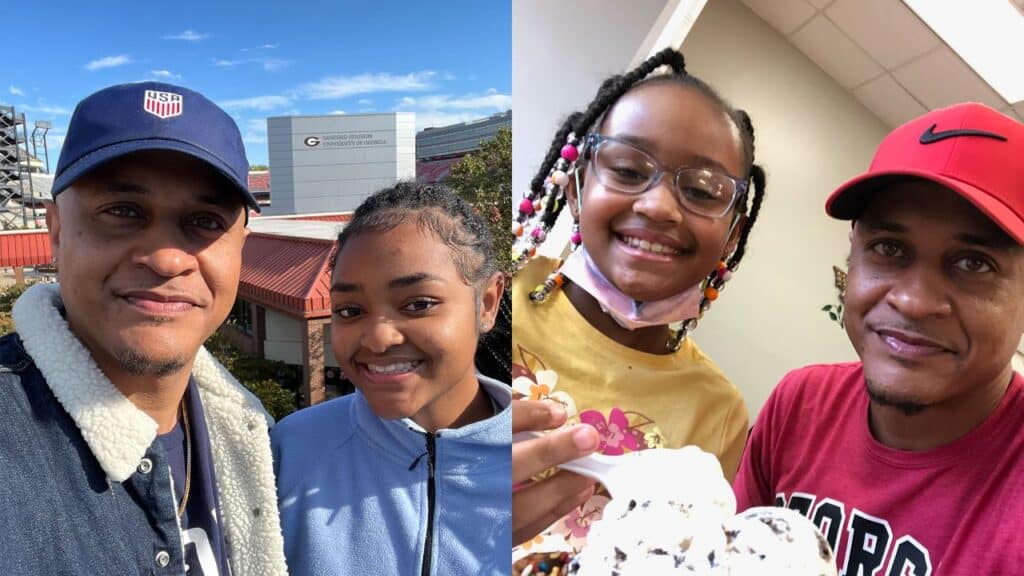 RELATED: First-Gen College Grad Gives Emotional Speech Thanking Parents
But that is about to change, though, as he is already looking forward to moving Alaya to the campus.
He said: "I was so overwhelmed with emotion that all I could do was cry.
"This was by far one of the happiest moments of my entire life – I couldn't even talk, all I could do was hug her tightly.
"She just let me have the moment then we told each other we love one another.
"A woman in the parking lot asked if I was ok because I couldn't stop crying, and then I got into my car and just screamed – I was so overwhelmed and still am.
"This was a real-life dream come true."