A cunning boyfriend successfully turned a pretend wedding shoot on top of a mountain into a bold proposal – leaving his girlfriend completely shell-shocked.
In order to plan the big surprise on Unaka Mountain, in Tennessee, Seth Tabor, 23, worked with professional videographer Taylor Lewis, 28, so that his girlfriend, Allison White, 22, would be none the wiser.
Videographer Taylor happened to be friends with Allison's sister, Haley, and in the months leading up to the shoot, she had mentioned that she would like to plan a fully styled wedding shoot on top of a mountain as a way to boost her own portfolio.
Meanwhile, Seth had plans of his own, hoping to propose to Allison on their upcoming vacation to Europe.
Unfortunately for the couple, though, their summertime trip was cancelled due to COVID-19, leaving Seth looking for other ideas.
The 23-year-old spoke to Haley and, having seen an opportunity in Taylor's upcoming shoot, he decided to hatch a plan.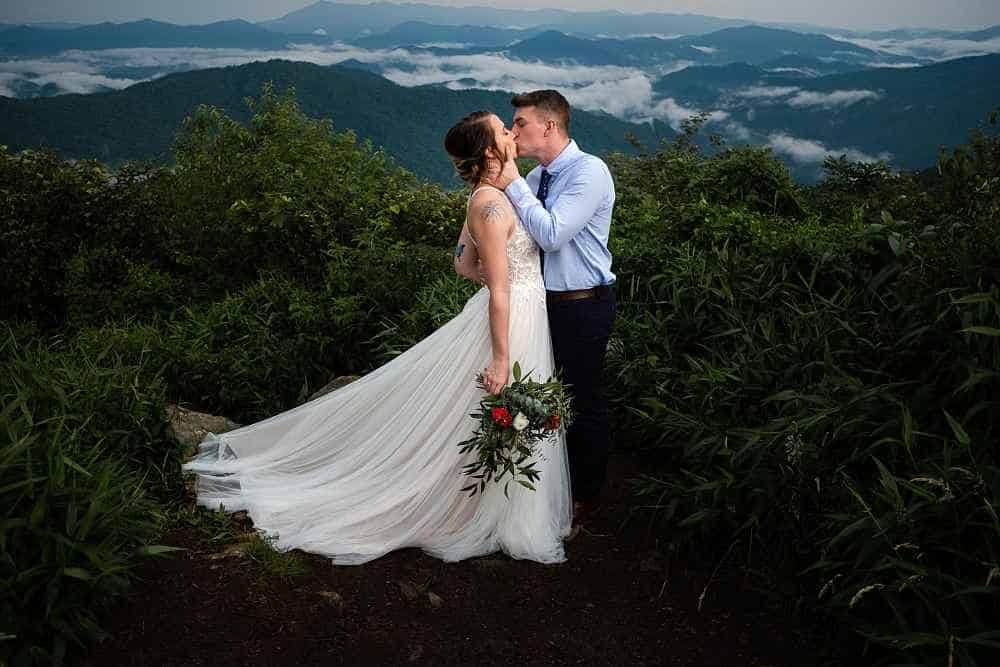 On July 19, with a wedding dress, cake and champagne packed, the group headed up the mountain.
Once at the perfect spot, Taylor began shooting her portfolio scenes.
And right on cue, midway through the shoot, Seth popped the question.
As he dropped to his knee, Taylor and Haley said they needed to use all their strength not to scream with joy.
A stunned Allison let out a "Yes" and nodded as her eyes began to well up.
Seth said: "I was beyond pleased with how everything went.
"Everyone involved went above and beyond to make it not only the best wedding shoot but the best proposal as well. 
"When the time came to propose it was like time froze and I am so glad that they were able to capture those timeless memories in pictures and on video.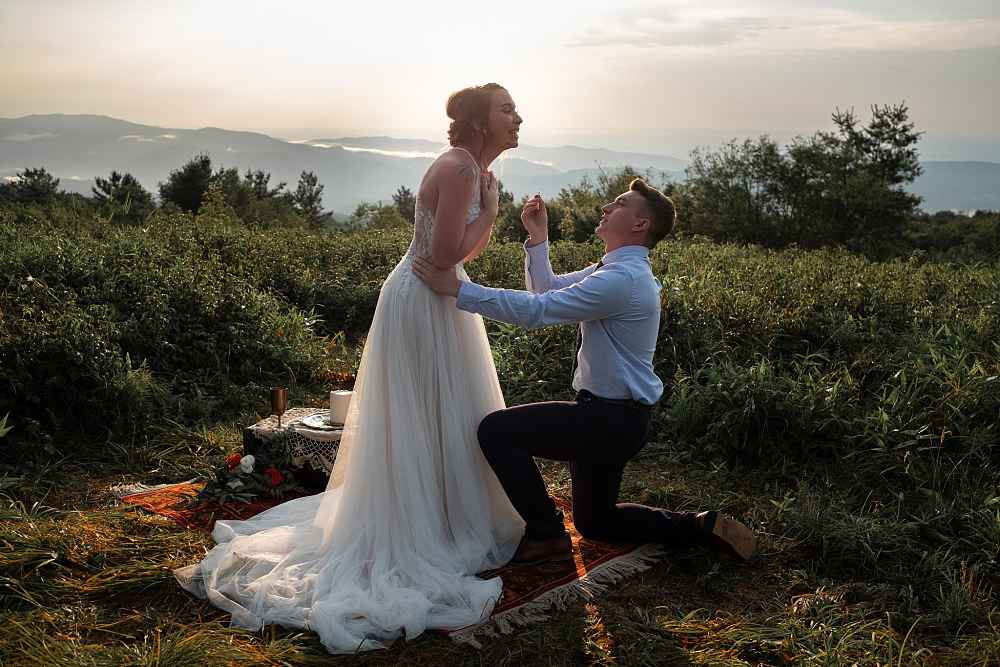 "It's something we will be able to watch for the rest of our lives."
"I'm ecstatic with the positive feedback from Taylor's video.
"We were able to be some awesome models for Taylor, and she gave me an incredible proposal.
"We are looking to book her for our wedding next year in November."
Taylor said: "As unpredictable as 2020 has been, there are still some joyful moments like this to look back on.
"My hope is that the video can leave viewers with big grins on their faces from the sweetness of this couple and the amazing East Tennessee mountain views."
Story courtesy of Heartstrings Creative Company & Brittany Williams Photography via T&T Creative Media