A caring male nurse fought back the tears to sing a dying patient a song to give her hope so she'd keep on fighting.
Stephen Newbern stood next to Lidia Humpert, aged 73, and held her hand as he sang 'Be A Lion' from The Wiz to her at Noland Hospital in Anniston, Alabama.
Lidia, who was in hospital with terminal cancer, was due to head home to spend her last days with her family, so her family were there to bring her home.
While Stephen, a U.S. Air Force veteran, was saying goodbye, he told Lidia he'd like to sing her a song and she could sing along if she knew the words, before gently singing the famous tune.
The heartfelt moment was caught on camera by Lidia's granddaughter Brianna O'Cull. 
-Scroll down to watch the heartwarming moment-
She said: "My beautiful grandmother was very sick with a terminal cancer and on the day we brought her home from the hospital one of her favorite nurses sang to her to comfort her.
"She wasn't able to talk much at that point but I could tell she loved it.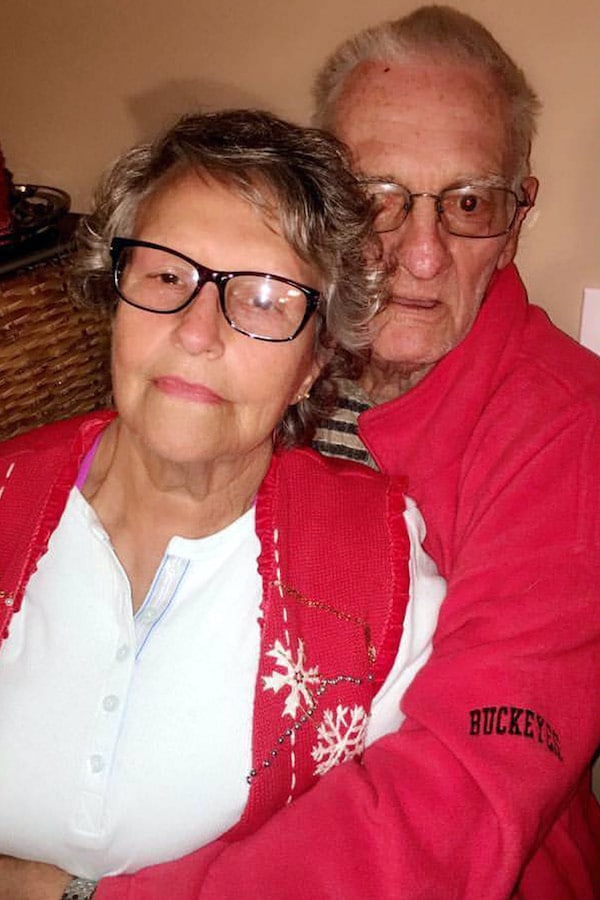 "She knew the cancer spread and she wasn't going to make it through this time. I think that Stephen singing to her made her realize how many people truly loved her.
"My mom, aunts, two of my cousins and I were in the room with them and towards the end it brought tears to all of our eyes.
"Especially when Stephen started to hold back from crying himself. It was beautiful and we're so thankful to have that memory."
Stephen, who has been a registered nurse since 2014, revealed the song was in the spur of the moment but is something he sometimes does to lift patient's spirits and give them hope.
He said: "I didn't know I was being filmed on this day. I became really attached to this patient – I admitted her when she came in – and I had to give her some hope.
"She left the facility that day, I wanted her to know she was an inspiration to me and I wanted her to fight.
"The song I chose is from a play called The Wiz, I used to sing to my son when he needed hope.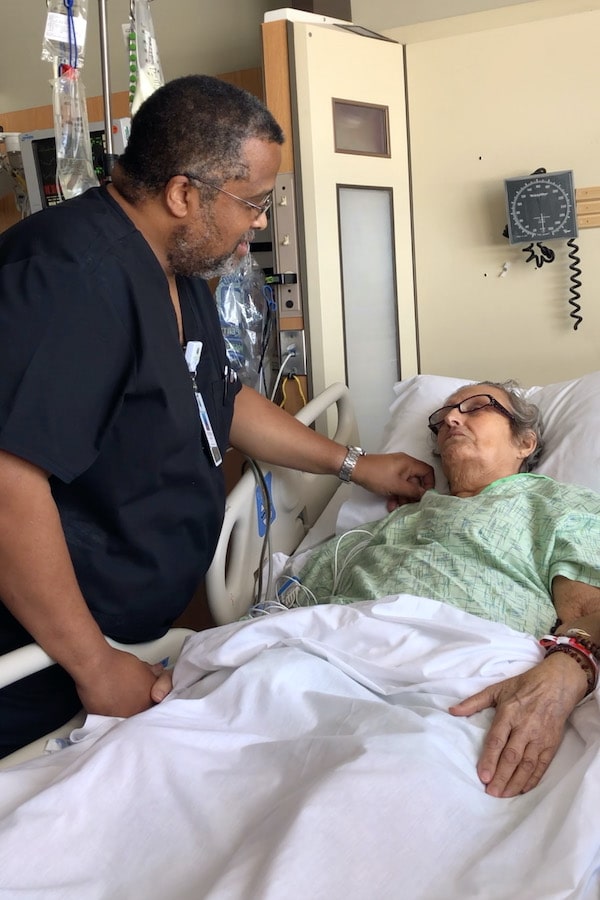 "This is one of the blessings of being a nurse – there is a psychological moment you are trained for but you never know about it until you experience it.
"Being a nurse, we care for people at their greatest time of need, and with long term care it can be terminal or those who might not make it.
"I try to hold their hand if their family may not be there, sing to them if on a ventilator or if they can't speak but can hear you.
"Sometimes I can see in a patient's eyes they know I'm there. If they need uplifting I will try and sing to them."
After leaving the facility on September 12 2018, Lidia passed away the next day at home with surrounded by family.
Brianna added: "All of the nurses and doctors at Noland Hospital are amazing people."
Story courtesy of T&T Creative Media.