Six siblings surprised their stepdad with adoption papers.
Alfredo Sanchez had stepped up to provide for the children after their biological father no longer could.
But despite many of the siblings having grown up and left home, they all unanimously decided they still wanted to be officially adopted by him.
So for Father's Day they set about surprising him with the papers.
Isaias, 20, said: "He had been our step father for the past six years and has done everything and anything for us while our biological father wouldn't.
"So myself and five other siblings decided to give him a father's day he wouldn't forget by asking him to adopt all of us and not only make us his legal kids but him our legal and official father."
All six siblings – Damalia, 22, Isaias, 20, Makayla, 17, Melissa, 14, Agustin, 13 and Neveah, six – concocted the plan to surprise Alfredo.
On the big day, the youngest siblings walked into the room holding balloons in Alfredo's favorite football team, the San Francisco 49ers and began giving him his regular Father's Day presents.
READ MORE: Girl Surprises Stepdad With Photo Book Adoption Gift
A teary-eyed Alfredo gave each kid a hug as he graciously accepted their gifts.
But little did he know that they had held back the biggest and most special gift.
Just as Alfredo thought he has unwrapped all the presents, the siblings tell him there is one last gift.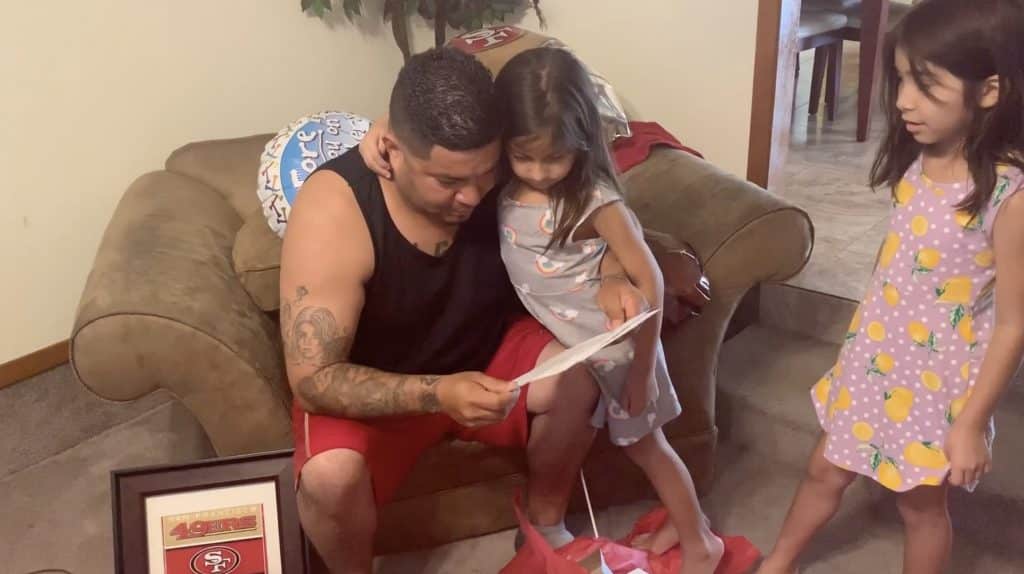 As they present him a white hand decorated box, he opens it to reveal a card sat on top of tissue paper.
As he opens and begins to read it out loud, he fights back tears as he realizes it is a message from all six siblings asking him to adopt them.
As he reads on it instructs him to look under the tissue paper, where he finds the official papers for him to adopt them.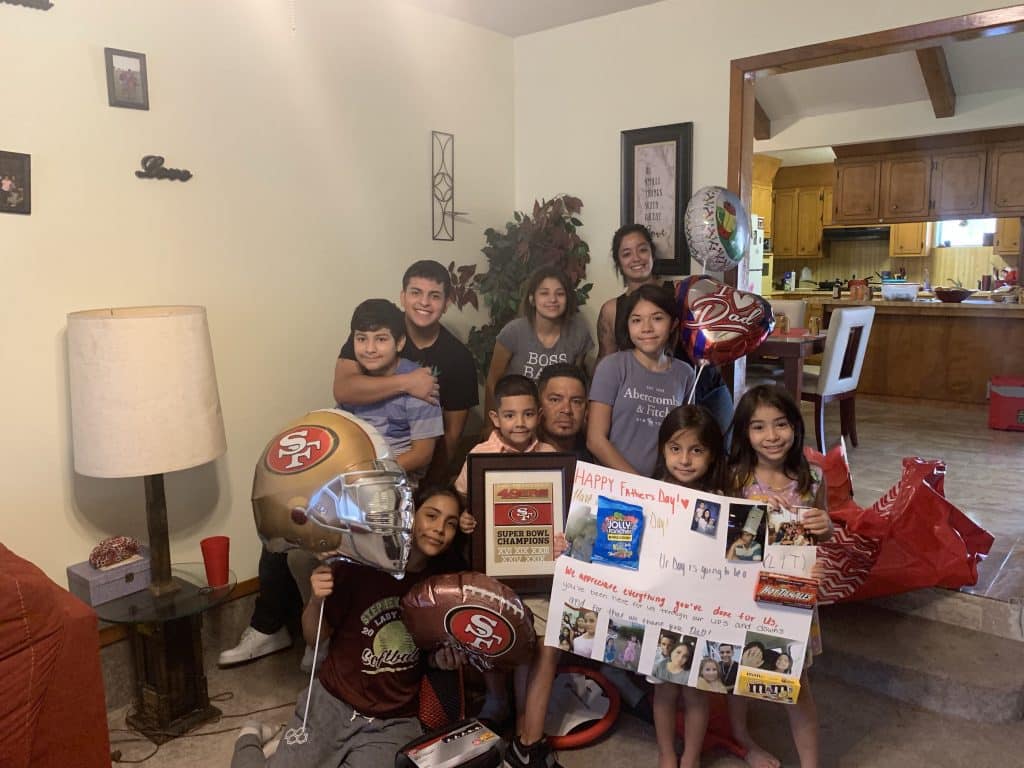 Story courtesy of T&T Creative Media