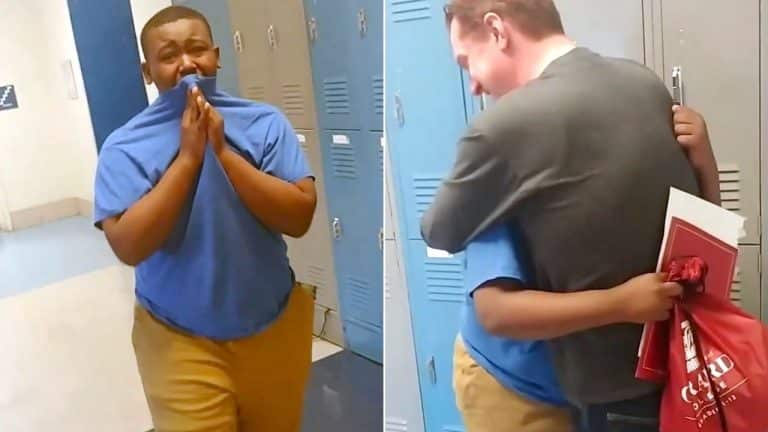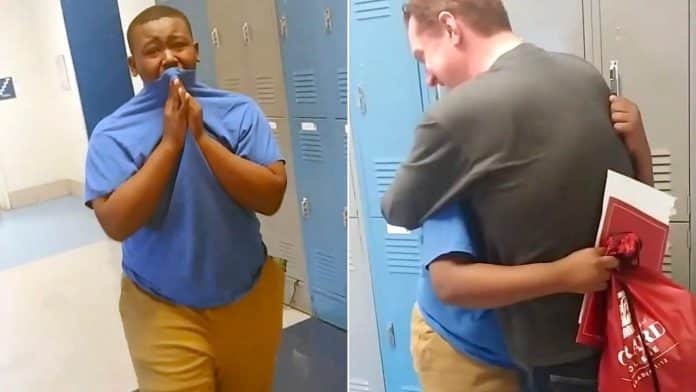 This is the heartwarming moment an 11-year-old who hopes to one day provide for his single mother who raised him was accepted into his dream school.
Jabre Porter, from Philadelphia, Pennsylvania, was given the news he had been wishing for by his mom Ericka Williams – that he had been accepted into private school Girard College.
Ericka filmed her son's reaction as he starts crying tears of joy before being congratulated with a big hug by Mr. Thornton, one of his teachers at Kipp Philadelphia Preparatory Academy.
Girard is a full-scholarship – over $60,000 per year average – boarding school for "academically capable" students from families without one or both biological parents and with limited financial resources.
Jabre will be one of only 16-22 students in his grade, in a school of around just over 300 pupils.
In the video, Ericka asks why he wants to go to Girard, to which Jabre replies: "Because it's a good education. I'm going to work myself hard so I can get to college."
Ericka said: "He's been staying on the right path and getting on the honor roll for a year and a half to get accepted to Girard.
"I try to raise him the best way I can – I always preach to him rise and grind because nothing comes to a sleeper but a dream.
"If there is something he wants in life he has to work for it – nothing is free. He's earned extra credit and attended afterschool classes to meet the requirements.
"I'm a single parent and my son said he wanted to go to this school and get a good education – he wants to provide for me and be a plastic surgeon when he is older.
"He knows how much of a proud mommy I am."
According to the Girard website, the school's mission is "to prepare scholarship students for advanced education and life as informed, ethical and productive citizens through a rigorous education program that promotes intellectual, social and emotional growth.
"Students will be prepared to complete a bachelor's degree in order to maximize their ability to pursue productive careers and be engaged citizens."