A military father gave his young family the surprise of their lives when they opened the trunk of their vehicle to see him lying in their having returned from deployment early.
Emmy, 8, Lincoln, 6, and Porter, 3, had not seen their father Ron Johnson, 34, for more than a year while he served in Iraq.
As the trio discovered their father – who they had only been able to communicate with over video calls – they immediately jumped into father's arms in delight as they realized the surprise their parents had planned on October 19.
Ron, a sergeant with the Indiana Army National Guard, had been deployed in Iraq for the past 10 months, but due to other military commitments, the father-of-three was away from home in Osceola, Indiana, for 367 days.
When he received news that he could finally head home, he began working with his wife, Becky, 36, on the big surprise.
The moment took place at Becky's mother's home, with Becky pulling into the driveway and walking inside to collect the kids.
With the camera rolling, Becky then filmed Emmy, Lincoln and Porter's reactions as they headed to the back of the family van for the big surprise.
Ron said: "It was really sensory overload for me.
RELATED: Girl Whose Birthday Wish Was For Military Dad To Return From Middle East Deployment Turns Around To Find Him Standing Next To her
"It was something that I had been looking forward to for so long and it was about ready to happen – it was hard to wrap my mind around it.
"Being gone that long makes your mind look at things differently.
"One minute, I was home living my normal daily life; the next I was saying my goodbyes and in full military mode.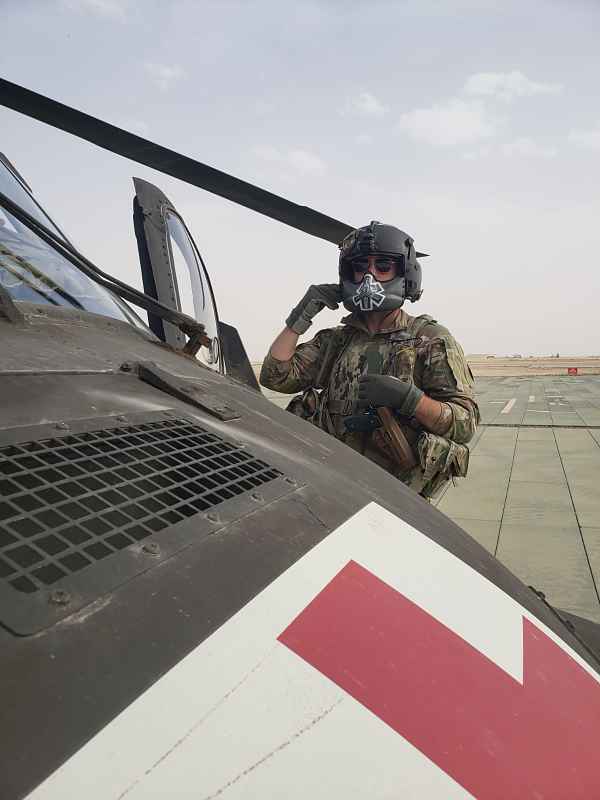 "Then it was just focusing on the mission for 12 months – the next thing you know, I am in the back of our van getting ready to surprise my kids.
"Everything felt like a dream, the deployment seemed to go by as quickly as a dream once it was over, and being home felt like a dream as well, not feeling real at the moment.
"I hope that by watching the video people will feel the warmth and love of a family reunited, focusing on family and what really matters in life.
"Also, I hope that people are reminded that 19 years after the Twin Towers fell, there are still men and women leaving their families, going into harm's way, so that other generations will never know the pain of that day again."
Story courtesy of T&T Creative Media