A joyous girlfriend fell to her knees in shock when, having blown out the candles on a birthday cake she really wanted, she turned around to discover her boyfriend had surprised her with her dream car.
As Shay Benton, 25, sat surrounded by friends and family on her driveway, she was oblivious to the fact that right behind her a red JEEP wrapped in bows was slowly pulling up.
After Shay, from Covington, Georgia, blew out the candles, she was passed a fluffy steering wheel cover, which prompted her to turn around for the big reveal.
As the 25-year-old saw the JEEP, she immediately fell to her knees and welled up with the emotion of the moment.
The surprise had been planned by Shay's boyfriend, Tae Lovelace, 28, who had been there every step of the way during his girlfriend's previous car troubles.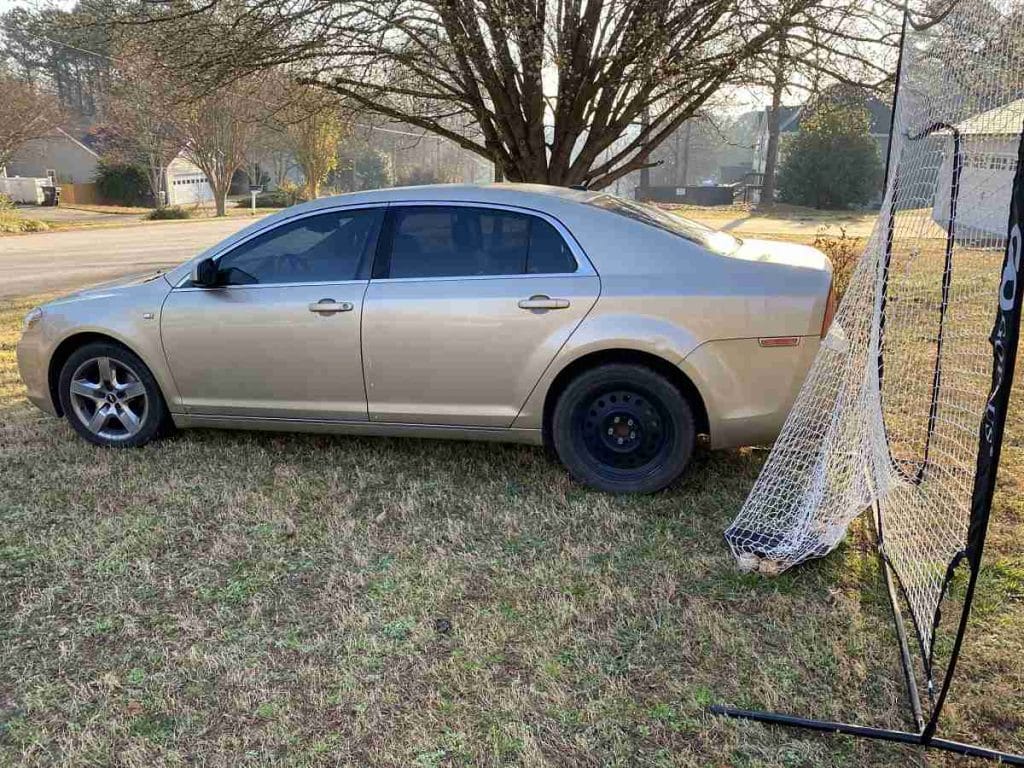 According to Tae, first the air conditioning broke down, then the brakes failed.
At one point the brakes completely failed on Shay as she was taking their oldest son to the bus stop, forcing them to jump out at a very slow speed.
READ MORE: Teenager With Down Syndrome Screams With Joy When He's Surprised With Golf Cart That Will Allow Him to Take Up Driving Just Like His Triplet Siblings
After the close-calls, Tae took Shay to a number of dealerships, where his girlfriend hoped to find a vehicle that would simply take her from A to B.
But while on these visits, Shay revealed that it was one day her dream to own a JEEP.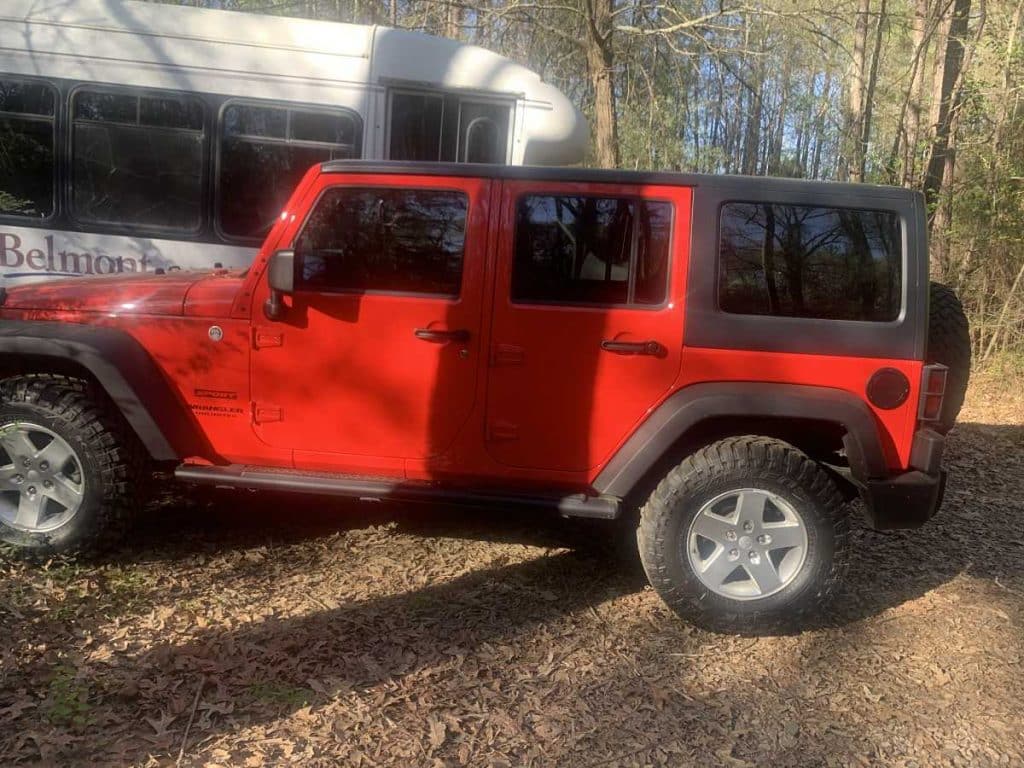 Around the time of her birthday, Shay said there was a cake she really wanted, but, given that it was quite expensive, that was the only present she was looking for.
There was no mention of a new car, Tae said, and so he used the cake as a perfect decoy, sourcing a red JEEP and storing it with a friend he has known since he was six.
READ MORE: Man Who Lives In His Car Surprised With A New One After His Broke Down Forcing Him To Face Losing Job And Becoming Homeless Again
As Shay was in a buoyant mood as she blew out the candles on the cake she really wanted, Tae thought this would be the perfect chance to surprise her with the car, on April 11, her actual birthday.
Tae later shared a video of the moment online, which, to his amazement, went on to receive more than six million views.
Tae said: "Seeing her crying over the cake that she thought I wouldn't get didn't prepare me at all for the reaction she had after seeing her real gift.
"Seeing her overwhelmed with tears of joy made me feel like the luckiest man in the world.
"When I posted this video on social media I never thought it would receive the recognition and feedback it did. 
"I was amazed at the amount of attention it gained: millions of likes, shares and views, as well as celebrities commenting and sharing, which was a pretty awesome feeling.
"What I love the most about it was my son's reaction on social media.
"He thought it was 'cool.' And what parent doesn't want to seem cool to their kid?!"
Story via T&T Creative Media