A husband couldn't hide his tears when his wife surprised him with a painting of their wedding which included his late grandparents who had raised him but passed before the big day.
Paul Teixeira, 43, from Peabody, Massachusetts, was raised by his grandparents Joao and Irene, but they sadly passed away before he married his wife, Jessica, 38, in 2018.
Ahead of the couple's two-year anniversary, Jessica started thinking of ideas for how she could surprise her husband with a unique gift.
She knew how much Paul had wanted Joao and Irene to attend his wedding, and so she Paul's favorite wedding photo and looked for a way to add them into it.
Jessica sent the image to Paint Your Life, a company specializing in painting family portraits, and eagerly awaited her opportunity to present the finished work to Paul, on April 30 2020.
As Paul opened the box and turned the canvas around, the moment immediately hit him, and he couldn't help but start to cry.
Jessica said: "Paul was very close with his grandparents who raised him.
RELATED: Teen Brought To Tears When Brothers Surprise Her With Canvas Portrait Of Beloved Dog
"They both passed before we met and our wedding was hard, knowing they weren't here to see how happy we were together.
"When I gave him the gift, my eyes immediately teared up – this was something we wish we had and that they were a part of.
"He cried, which I knew would happen, this was so special for him – it's worth every cent, knowing we have a piece of something we normally wouldn't have."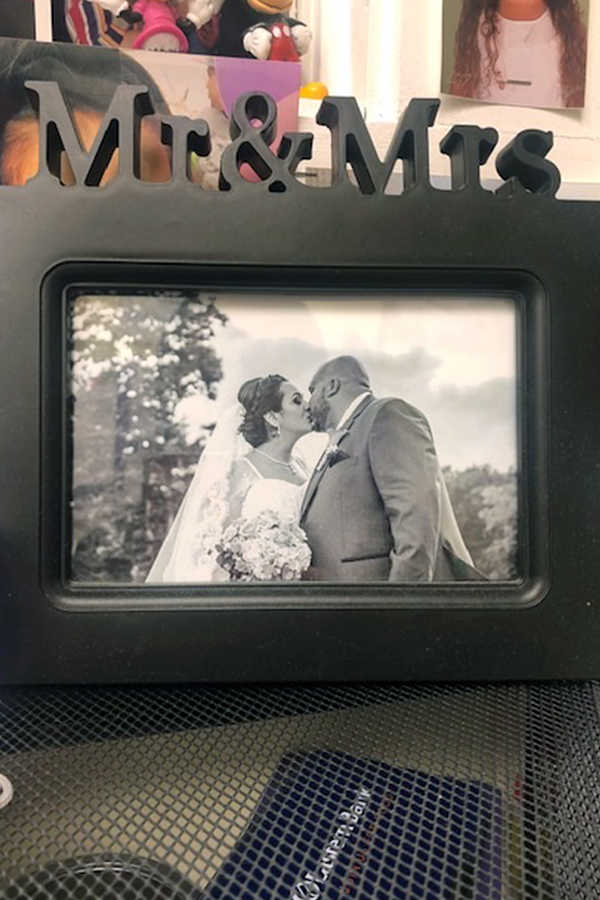 Story courtesy of T&T Creative Media