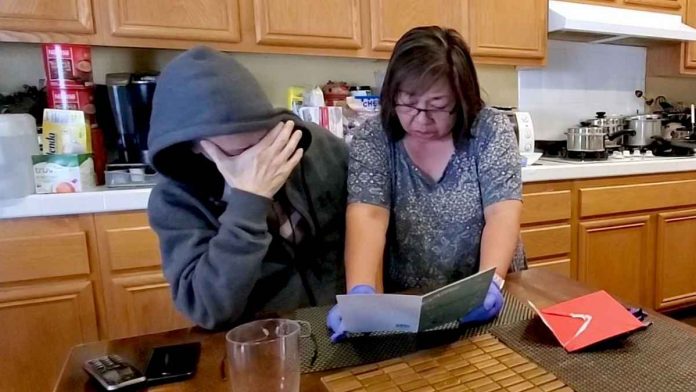 An immigrant couple were moved to tears as they read a note from their sons revealing they had paid off their mortgage and debts.
Jocelyn Bolanos, 59, and her husband, Ferdinand, 59, could not hold back their emotions as they read through the note from their children, Jeremy, 25, and Kevin, 30.
The couple moved from the Philippines to the United States in 1996, giving up jobs as dentists in their homeland in the hope of building a better life for their sons.
Initially, Jocelyn and Ferdinand worked as a salesman and assistant, but over the years they were able to set up their own small dental lab in San Diego, California, which they have run for the past 20 years.
According to Jeremy, Jocelyn and Ferdinand would be at work when the kids woke and still working when they were put to bed at night.
But six years ago Ferdinand was diagnosed with Stage 4 renal cancer, placing him in the high risk category during the COVID pandemic.
With 2020 being a downer year for many, Kevin, an internal medicine doctor in Arizona who witnessed the most severe effects of the disease, decided it was now time to repay their parents for their sacrifices.
And so, he and Jeremy worked to collect the necessary funds to completely clear their parents' mortgage and outstanding debts, a fee the family did not wish to disclose.
On Christmas Day, in their Escondido, California home, Jocelyn and Ferdinand were surprised with a note, which they read through aloud as Jeremy recorded.
When they reached the end, the note read: "We have paid off all of our credit cards. We have paid off all your other debts.
"You'll never have to worry about your mortgage, because we've got that covered too."
Reading the loving gesture made Ferdinand and Jocelyn start to ball happy tears, which Jeremy continued to record as Kevin watched on outside from behind a glass door – a safety measure, as he had been treating COVID patients.
Jeremy later shared the video on his Instagram account, hoping to raise awareness for the love his parents had shown over the years.
He said: "I feel blessed to be a part of our family; to have our parents as role models and to have a brother that helps instill the values we were raised with.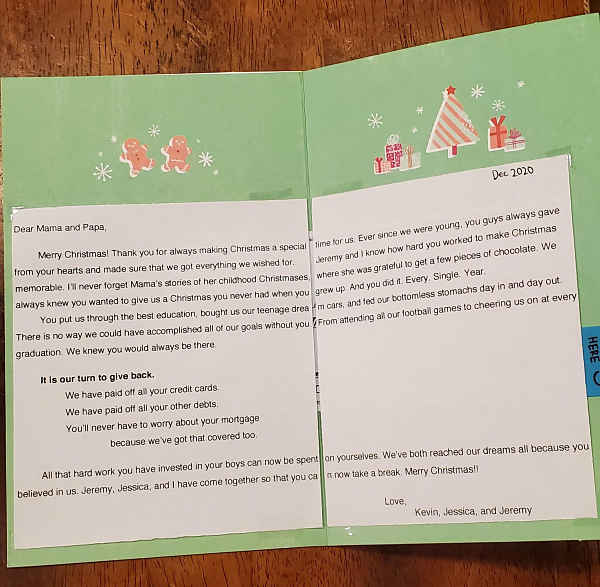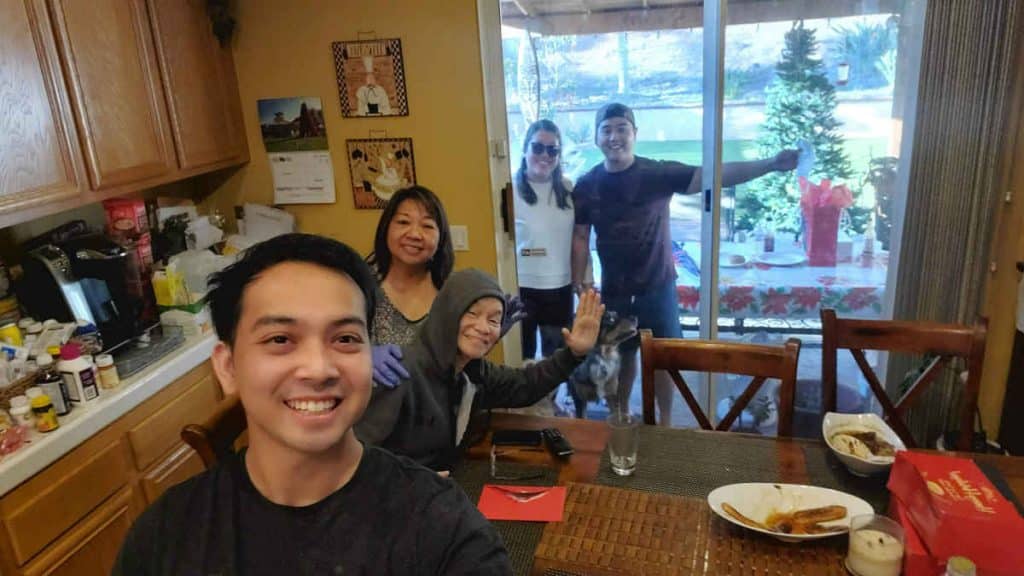 "Every heartstring that could be struck was touched.
"That is a moment that will always be remembered as a family and will always be a happy thought to reminisce on.
"We only hope this can inspire and remind others the importance of family.
Story courtesy of T&T Creative Media