A pair of grandmothers – and identical twin sisters – have come up with a hilarious way of combating the devastation of the coronavirus by writing a catch blues song.
Pam Pilkinton Anderson and Pat Pilkinton Norris, both 65, said they wrote the song "Coronavirus Blue" in just 45 minutes, hoping to bring a little joy to others.
The sisters, from Bossier City, Louisiana, included such lyrics as, "Left my home about a quarter to four / Looking for toilet paper and their ain't no more."
And: "Self-quarantine is for the birds / What we gotta do is just flatten the curve / I said, flatten that curve /Yeah, flatten that curve."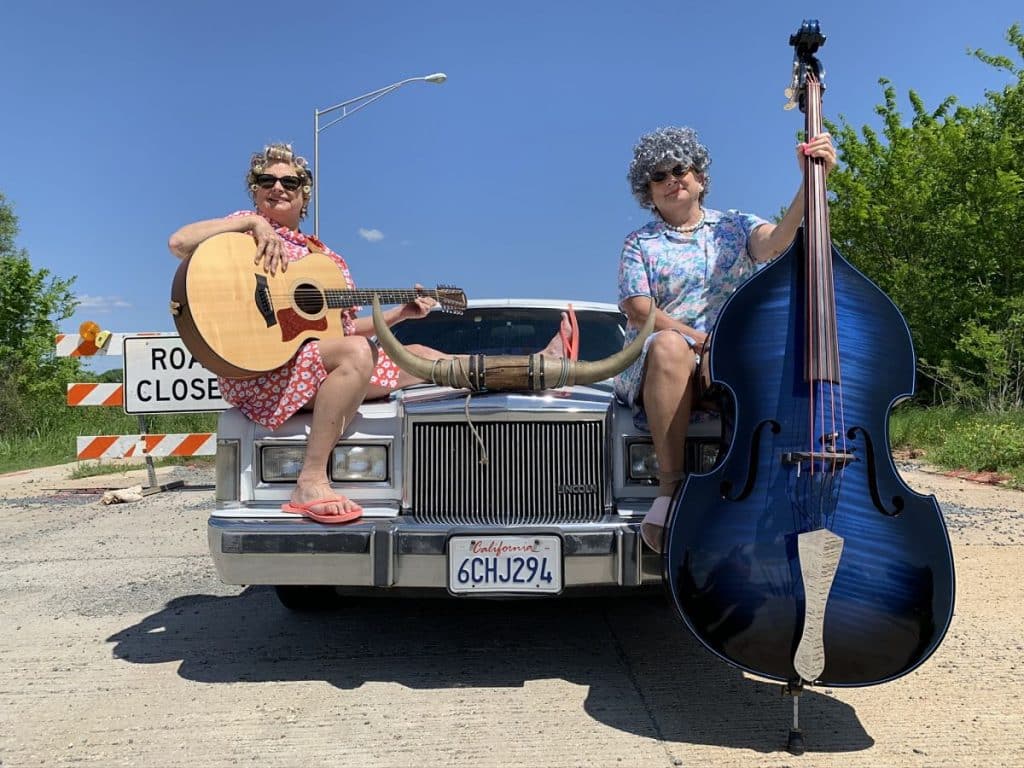 Having posted the video on social media for friends and family, Pam and Pat, known as the Chillbille Twins, soon discovered that their hit was suddenly going viral.
Pam and Pat joked that they "didn't really know what going viral meant," and that they didn't have much of a musical background prior to writing the song.
Their father bought them both a guitar when they were around 10 years old, and Pat and Pam sang together in their teenage years.
But as their growing families began to take center stage, Pam and Pat put their musical talents aside, only to come out of retirement to play in the likes of assisted living centers in their area.
They never expected "Coronavirus Blues" to get such a reception, they said, and just hope the tune brings a smile to people's faces.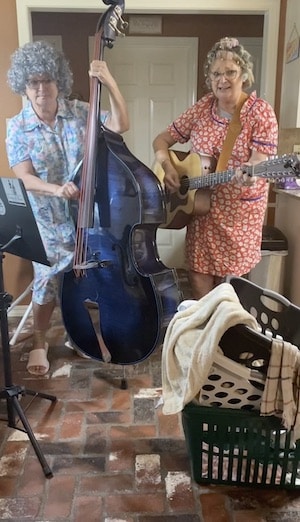 Pam said: "We have been overwhelmed with the huge response we have received about the video and the smiles it has put on many faces.
"We are so appreciative of all the nice comments.
"We would have never thought something so simple would take off like that. I
"It was truly intended for just a fun little song to help bring a smile to our friends during this devastating situation.
"The message we hope others would take away from the song is to try and stay positive and not dwell on the negative.
"There is always hope.
"In other words, "Keep On TheSunny Side."
Story courtesy of T&T Creative Media