A groom's father has gone viral after he bawled uncontrollably upon seeing his son's bride walking down the aisle on their wedding day.
In the wholesome footage, Paul Harvey, 58, can initially be seen casually standing near the alter, waiting for his son George's wife-to-be to make her entrance.
Then, as Sarah Harvey, 29, started to make her way down the aisle, Paul's face immediate welled up.
The 58-year-old tried his best to hold back his happy tears, but it was no use; within a second or two he was bawling with joy.
The moment took place on September 8, 2022, in Luss, Loch Lomond, Scotland.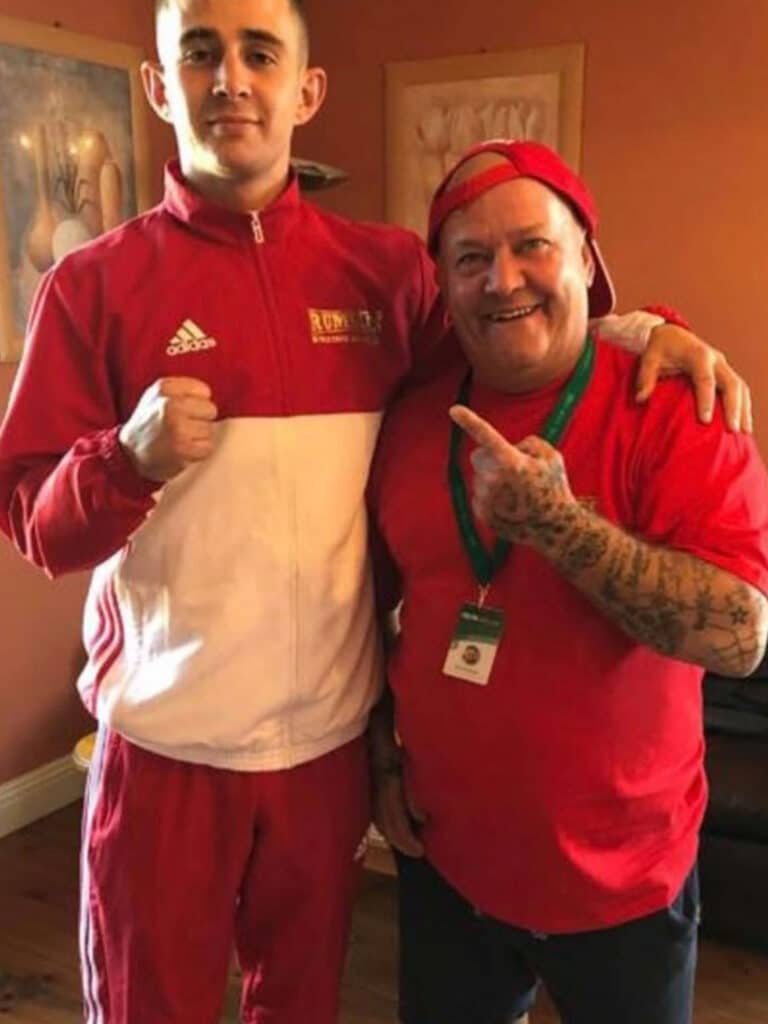 RELATED: Bride Who Joked Her Military Husband Better Cry At The Wedding Ceremony Or They'd Have To Start Over Finds Him A Blubbering Mess On The Altar
After the wedding, George and Sarah's videographers, Knoxland Films, shared the video of Paul's reaction online, where it soon received an outpouring of love in the comments and over a million views.
Sarah and George have been together since they were teenagers and seeing Paul's reaction made Sarah feel extremely special.
Paul, she joked, has always been close to his son, and has always wanted to feel "one of the boys" with his friends but needless to say received a few jokes after his emotional reaction.
She added: "Seeing Paul's reaction is so heartfelt.
"We are a very close-knit family, and I feel so very blessed to be not only accepted by George's family, but truly loved and appreciated.
"We have had a lot of comments from family, friends and strangers saying how lovely it is and that they are so happy to see a stereotypically manly man not afraid to show his emotions, which is very true.
"George and I have been together since we were kids so our wedding day has been a long time coming.
"I think that the reason that emotions were so high is that everyone, all of our loved ones, in that room were so happy to watch us finally say, 'I do – forever'."
Story via T&T Creative Media