A young girl reunited with her great-grandparents, having not seen them since she was two-years-old.
Arianna had only met her great-grandparents, Jim and Joyce, once back when she was a toddler.
Not long after that day Arianna's dad – Jim and Joyce's grandson – Shane sadly passed away.
Since then, Arianna kept in contact with her aunt Chelsea but had not been able to see her or her great-grandparents due to her living in Missouri and the family in Wisconsin.
Once she turned 15, though, Arianna organized with her aunt Chelsea, to surprise her great-grandparents at their home because great-grandpa Jim is not allowed to take long road trips for health reasons.
In June 2018, she not only reunited with her auntie Chelsea and cousin Ava, but traveled all the way to her great-grandparents and surprised them.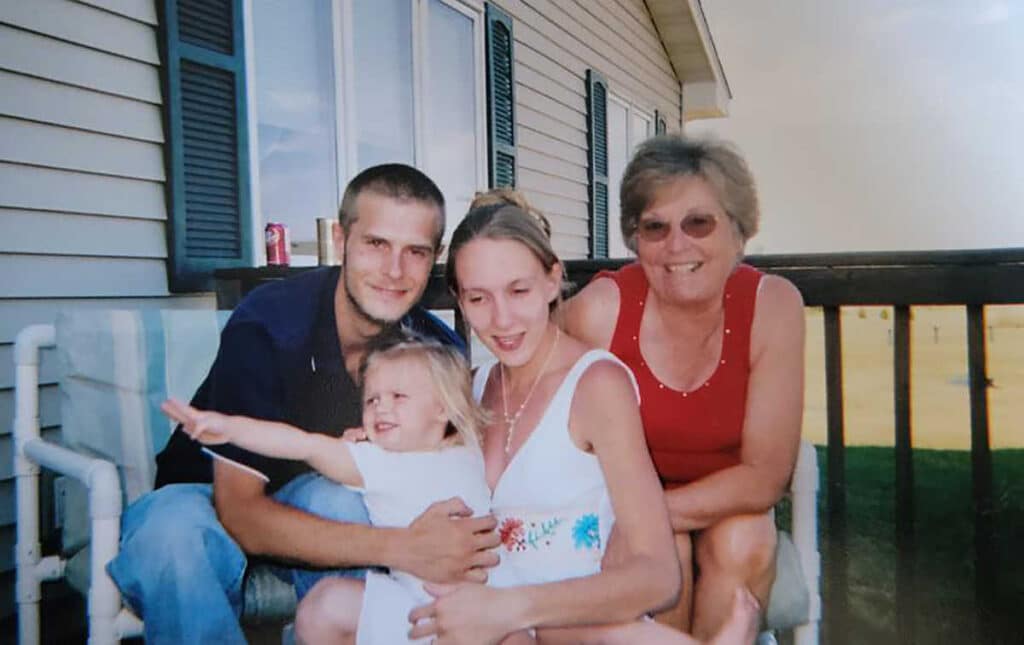 Chelsea had called her grandparents before the trip to inform them that she and her daughter Ava would be coming over just to make sure they would be in.
READ MORE: USAF Veteran's Wife Secretly Plans Multiple Reunions For Him And His Reactions Are Awesome
Once they arrived, Arianna walked onto her great-grandparent's porch who were puzzled to see her.
Jim and Joyce grabbed hold of their great-granddaughter and hugged her.
The great-grandparents were in shock having only met their late son's daughter once before.
Jim said whilst looking at her: "I don't think my old heart can handle this."
Chelsea who filmed the reunion said: "They raised her dad (my brother, Shane) for a long period of his life, so being able to see her after so many years was priceless.
"After losing my brother and not being able to see her for so many years it really truly meant the world to all of us."
Story via T&T Creative Media