A stunned Air Force veteran jumps out of his seat screaming in shock as he's surprised by one of his military best friends who he hadn't seen in 15 years.
John Taylor, 54, had no idea what was about to happen as he sat chatting to his wife, Rachel, 41, at an indoor karting center in Orlando, Florida, on July 24.
With Rachel secretly recording, John's friend Ron Leenim, 39, slowly crept up behind his pal, giving him a tap on the shoulder.
READ MORE: Huge Bullmastiff Smothers US Soldier With Kisses On Return Home
As John turned around, he noticed a familiar face and let out a scream of excitement before giving his friend a huge hug.
Ron and John met at Eglin Air Force Base, Florida, in 2003, after John and Rachel had returned from serving in Kuwait.
In May 2004 John and Rachel married – but a few months later, Ron moved to Patrick Air Force Base, and after a brief reunion in 2005, the families lost touch because Ron is not active on social media.
Recently, though, Rachel's friend, who had introduced the family to Ron, hosted a birthday party.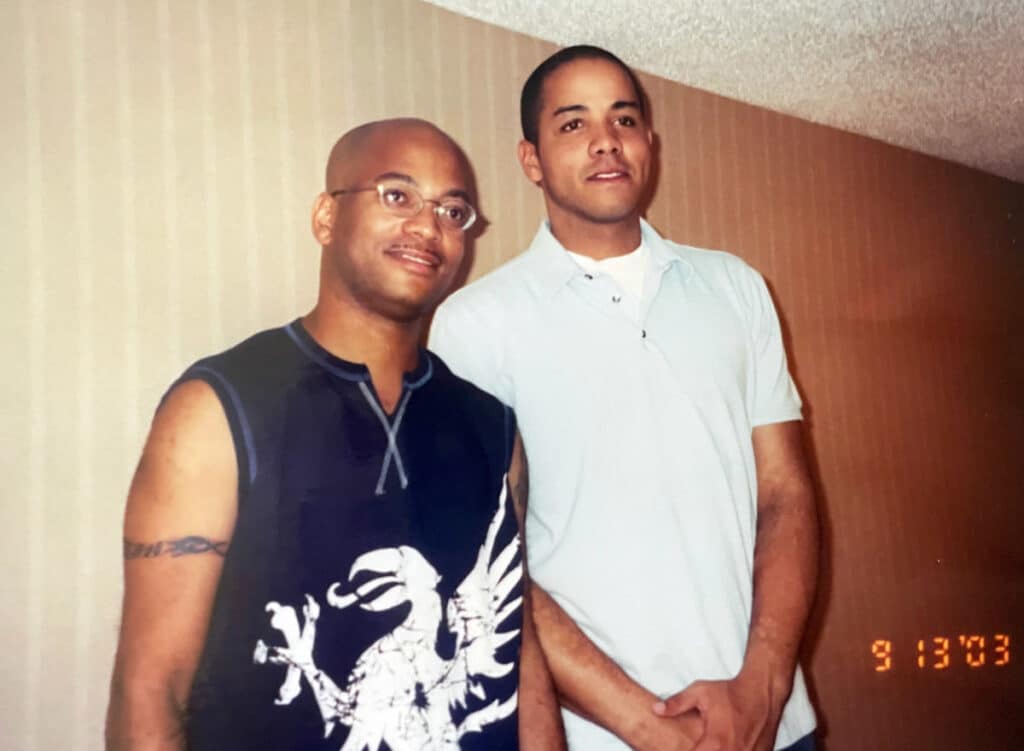 She added Ron to the group and, to the friend's surprise, he travelled eight hours to attend the event.
Hearing this news, Rachel got ahold of Ron's number, and discovered he had retired from the Air Force and was now living in Orlando to be close to his family.
When Rachel and John were visiting the city, she reached out to him to ask if he would be willing to surprise his old friend, which he duly obliged.
Rachel later shared a video of the surprise online where the 54-year-old has previously gone viral, as his old military friends have a habit of surprising him, causing some wild reactions.
Speaking of Ron's surprise, John said: "I couldn't believe he was standing there – it had been so long since I'd seen or talked to him it was difficult to register at first.
"I was just thinking about him and other friends and then there he was it was like a dream come to life."
Rachel added: "I always love surprising him – he's very genuine so I knew he was going to be shocked.
"Before we got married and had kids and before Ron moved, we all would hang out often at Eglin.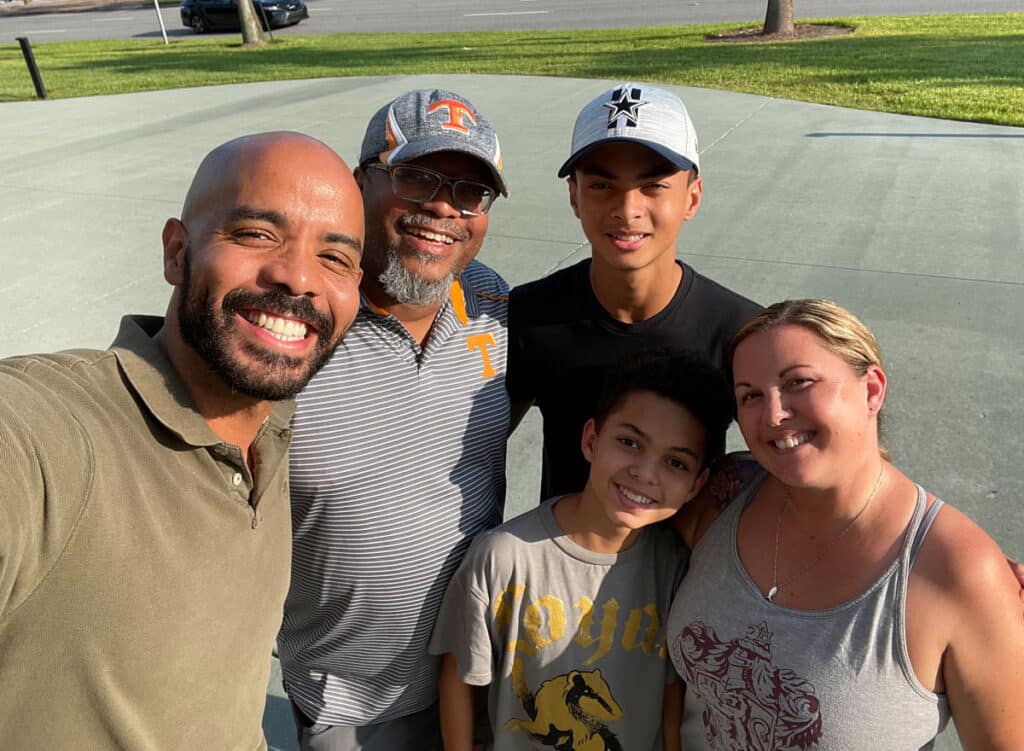 "We had a lot of fun together and even though we hadn't seen each other in 15 years it seemed like we never left.
"He said that during the pandemic, he had to quarantine alone and it was then he realized if there were going to be opportunities to connect with friends, he was going to take them."
Story via T&T Creative Media