A graduate was surprised by her grandparents after they traveled over 7,000 miles to be there for her graduation.
The tear-jerking moment shows Shubh Fageria shocked to see her elderly family members.
She had no idea as she enters the house – while being filmed by her brother – after a long day at work what was in store for her.
But as the graduate ascends the staircase she asks her brother, "What is happening?" With a baffled look on her face.
But suddenly, as she turns the corner, she jumps in shock as she sees her elderly grandparents stood there.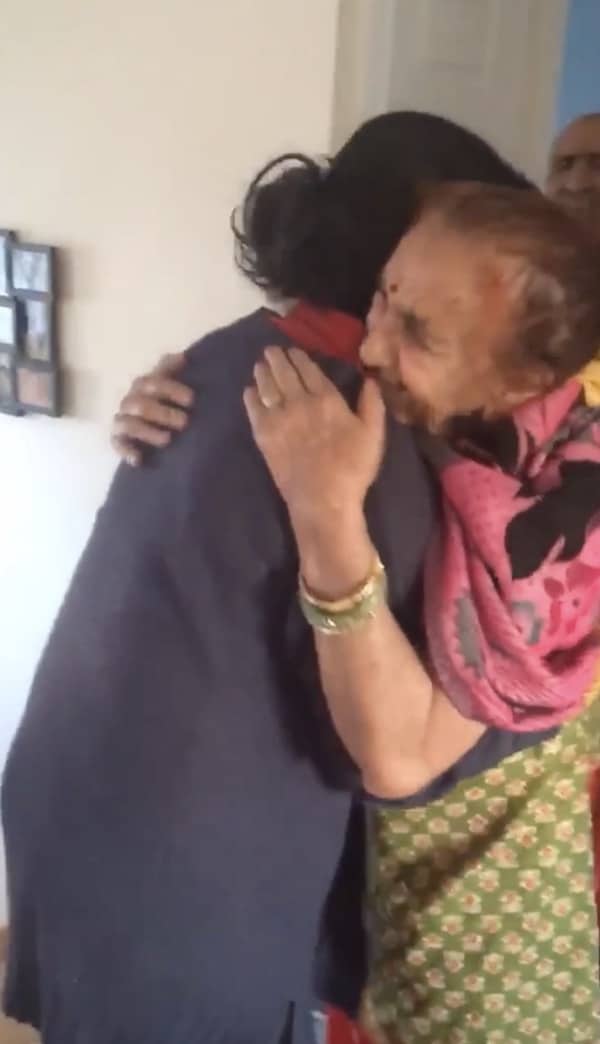 Lost for words, Shubh embraces her relatives.
Shush, from New Brunswick, Canada, said: "My parents and brother secretly flew out my grandparents from India to surprise me for my graduation.
"I had just come home from work and had absolutely no idea – I was shocked but happy to see them."
Story courtesy of T&T Creative Media