Adopting a new basset hound is usually enough to make anyone's day. But for one woman it was doubly special – after her new pooch helped her boyfriend propose.
Trevor Karbowski got down on one knee with the help of his newly adopted basset hound Scooter.
His girlfriend of one and a half years Kerri Camp was completely oblivious to what was about to go down as they couple visited a breeder they had agreed to adopt a puppy from.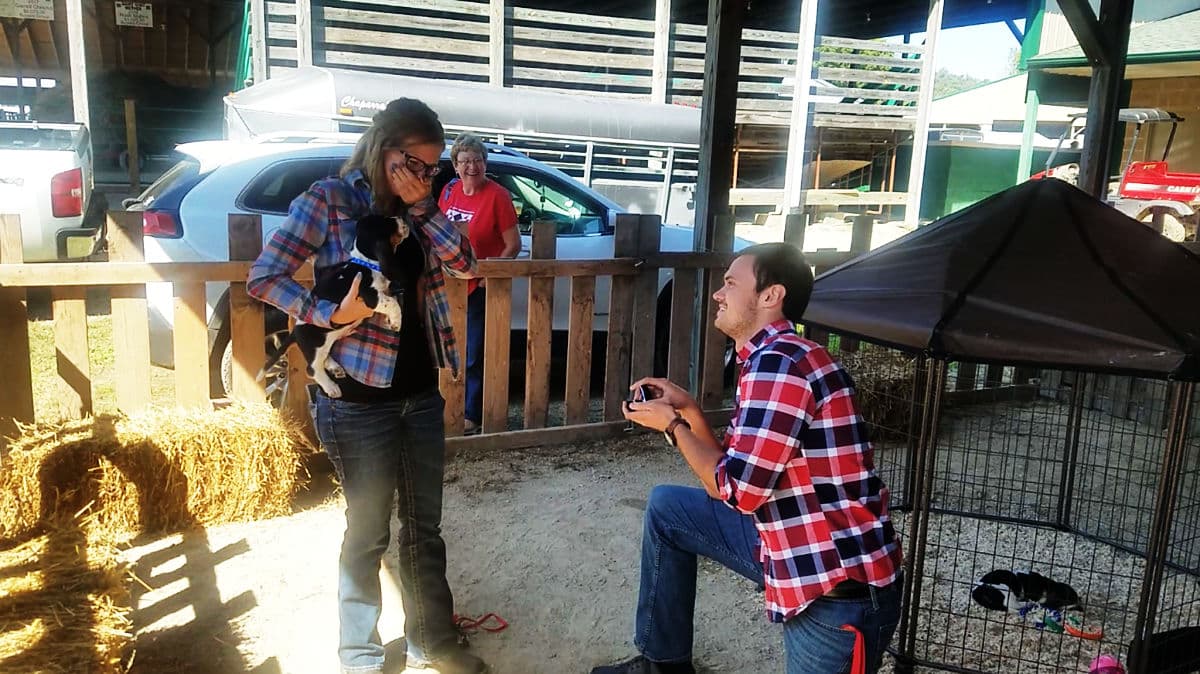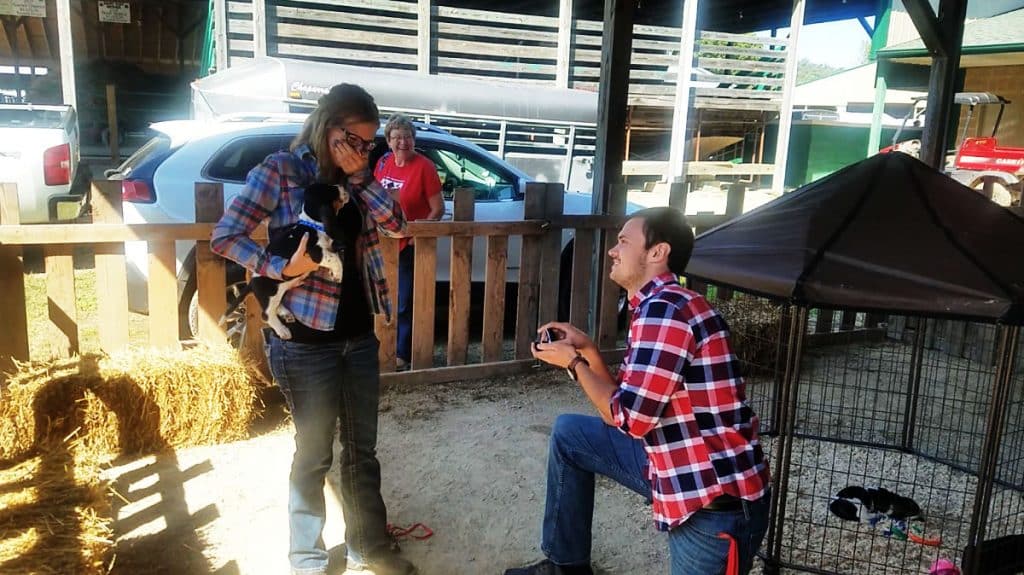 As they met their new family member, the breeder asked Kerri to read and sign a 'contract', which had actually been crafted by cunning Trevor.
The fake contract asked Kerri to promise to give Scooter belly rubs and treats, but at the very end asked Kerri to answer a question found on Scooter's dog tag.
A perplexed Kerri lifts Scooter up and reads his tag, before shouting, "Are you serious?".
The tag read: "Marry my daddy". An emotional Kerri immediately says yes and hugs her new fiancé.
Trevor, from Michigan, explained the meaning behind the unique proposal. He said: "On my first date with Kerri we saw a basset hound and I walked over and played with it.
"After petting the dog I told her I was going to get a hound just like it someday.
"She laughed and said, 'I don't know, those hound dog howls are pretty intense. You'd have to marry me to sucker me into one.'
"Fast forward about a year and a half, and her attitudes toward bassets changed just like our relationship evolved.
"I remained very jokingly persistent on my desire to have a basset hound, and one day she came to the light and we decided to get one.
"Once we decided on getting a puppy and picked a breeder, I saw this as the perfect opportunity to pop the question.
"I wrote to the breeder and told her my intentions and she was completely game for it.
"I wrote a fake contract that the breeder made Kerri read out loud.
"The contract appeared very generic, almost as if the breeder wrote the letter herself.
"But the last instruction on the letter stated that before "Scooter", the basset, can go home Kerri must answer a question on his collar.
"As she was reading this, the owners put the collar on the dog with a dog tag that read, 'Marry my Daddy.'"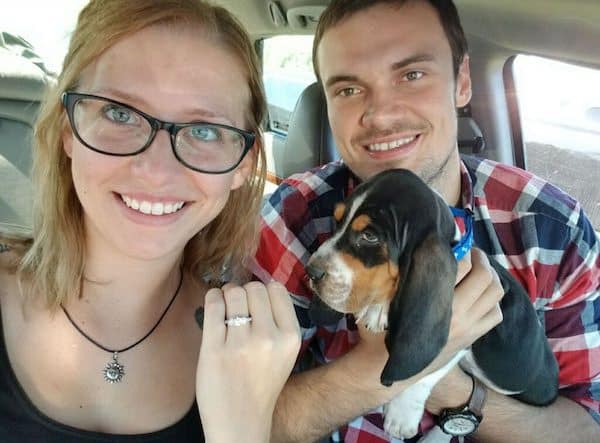 Story courtesy of T&T Creative Media