A young girl shared a wholesome moment with complete strangers in a park when she started dancing to a street musician and many of them started to join in, copying her every move.
In the sweet clip, four-year-old Cala can initially be seen approaching the musician near the Royal Palace of Madrid, in Spain, her father, Francisco, capturing the moment on video.
But then, as Cala started to put out her arms and spin to the track, a few passersby decided to join in.
A few others then followed in those onlookers' footsteps… and then another… and another – until, eventually, there was a small group of people copying Cala's every move.
The moment took place on February 15, and Cala's older sister, Amelia Reyes, 18, later shared the video online, where it received more than three million views.
Amelia, who lives in Miami but has family on her father's side in Spain, said: "It was super unexpected.
"Cala started dancing doing her own thing, she was happy and just having fun.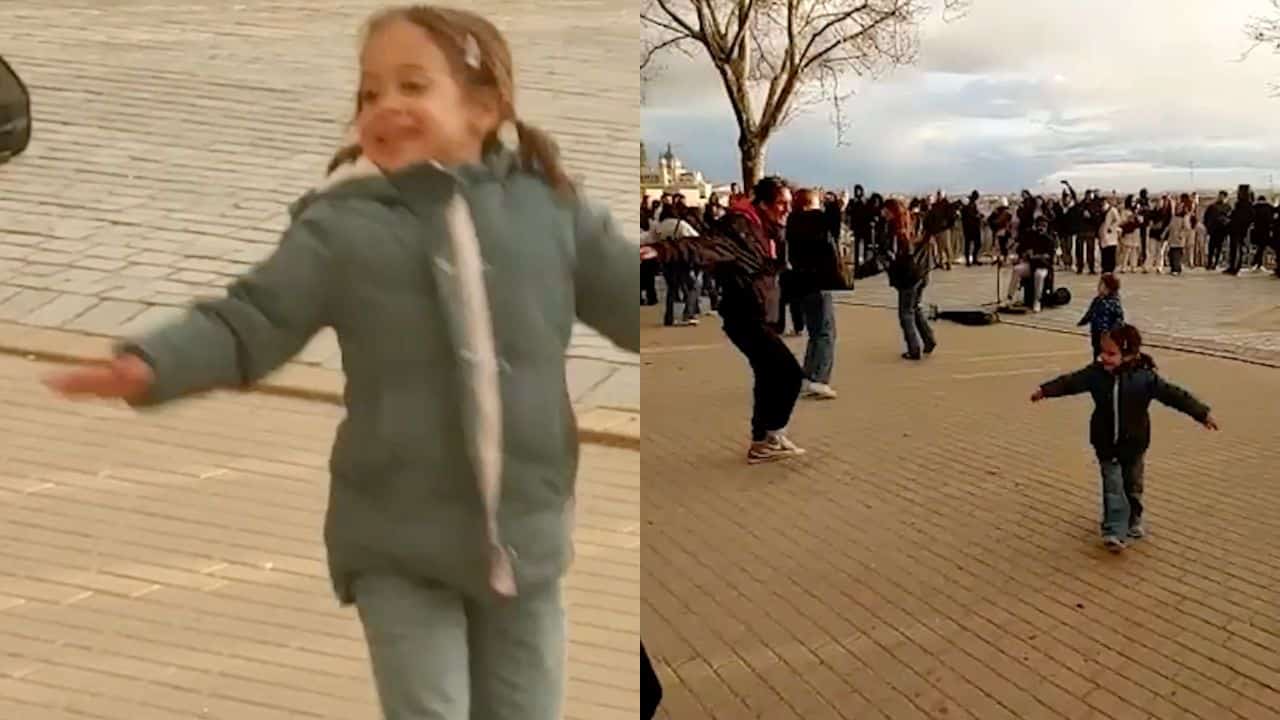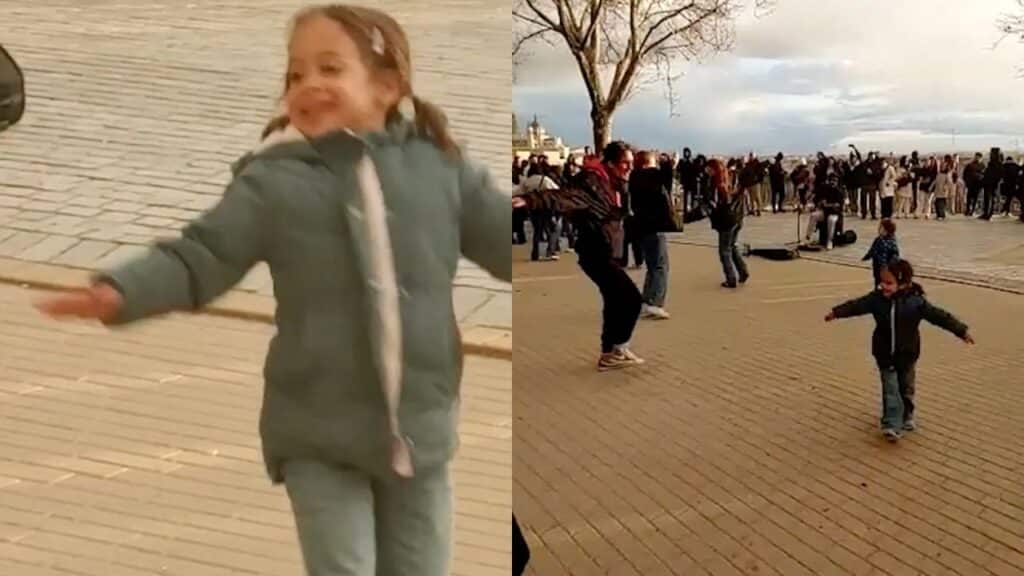 RELATED: Five-year-old Little Leaguer Goes Viral as He Puts Down Bat to Bust Out Dance Moves to His Walkout Song
"When everyone joined in it felt like that was not happening; it couldn't be real, like those things that you only see in movies.
"It was a truly heartwarming moment.
"A message that I really wish people would take away from this video is that being human is very simple.
"Having fun is very simple.
"Having empathy for other people is one of the most important things in the world – it is also one of the most human things."