A six-year-old boy has warmed hearts on social media, thanks to the purity of his reaction when he was told that his foster parents had adopted him.
Mom Megan Raby, from Smithfield, North Carolina, fought back tears behind the camera as Harvey was told the news.
When Megan's husband, Brian, showed him a sign that said "Forever Ours" and informed Harvey of what this meant, the six-year-old looked stunned and then elated, saying, "I'm adopted?!", before confirming, "I'm gonna stay here?"
Harvey came to the Raby family when he was two years old, in July 2019.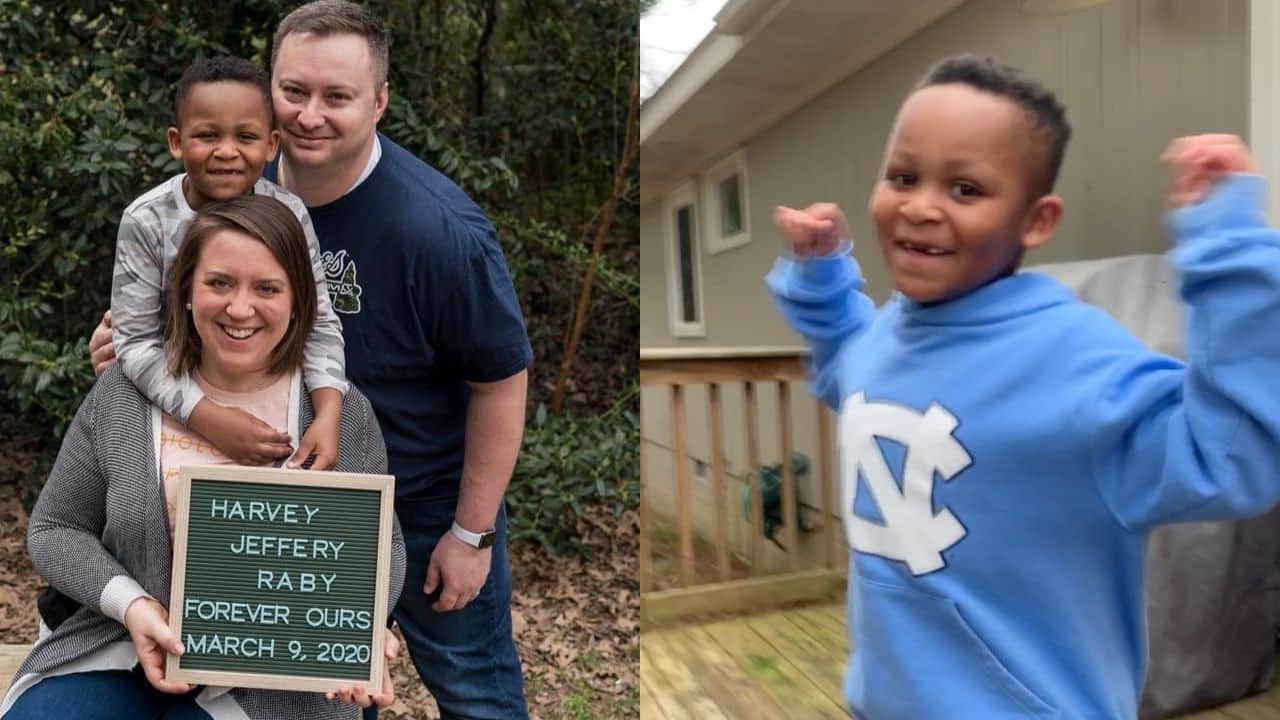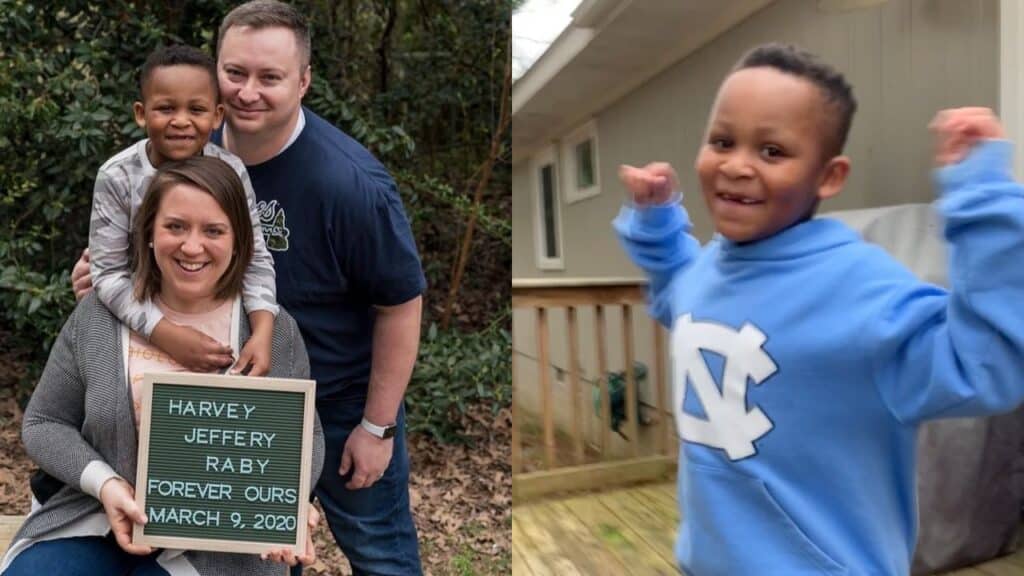 RELATED: "I've Waited 2555 Days For This Moment" – Girl Walks Up To Alter At Mom's Wedding To Surprise Stepdad With Adoption Request
And when they found out Harvey's adoption was official on March 9, 2020, Megan and Brian wanted to tell Harvey, now nine, in a special way the following day. Megan and Brian did not share Harvey's reaction with the world until 2023.
Since sharing the video online, Megan has had members of the public come up to her to say that they have seen Harvey's wholesome reaction.
Megan said: "He is a very expressive kid so we knew he would have a reaction. I cried instantly.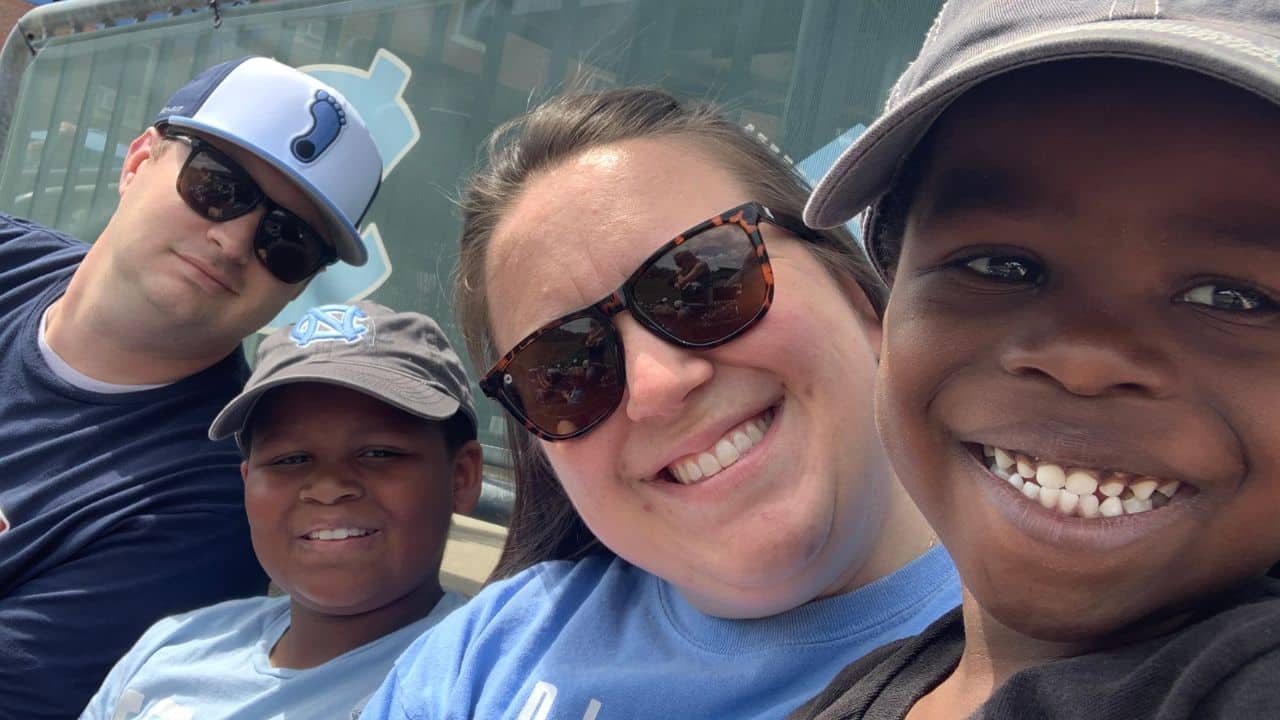 RELATED: Couple Surprise Family With Jigsaw Revealing Adoption News
"Harvey had been asking about adoption the entire time he was with us, so it was relief for him and us.
"Fostering is worth it.
"I hear so often that people are scared to foster because of the kids' trauma or falling in love and then having to say goodbye, but it is all so worth it.
"After the video, people that we barely know are coming up to us at baseball games or at school and saying, I saw your amazing video."