A family pranked their daughter's new boyfriend at the dinner table by suddenly standing to recite the Pledge of Allegiance before spinning on the spot in a fake dinner routine.
Peyton Burton, 26, from Dallas, Texas, called on the help of her parents, sisters and in-laws to prank her new boyfriend, with the whole family suddenly standing up and reciting the patriotic pledge.
Smiles could be seen cracking on the family's faces, with Peyton and others trying their hardest not to laugh as her boyfriend stood awkwardly and removed his cap.
Then, once the pledge was over, the family added their own unique twist, spinning 360 degrees on the spot before sitting down to giggles of laughter.
Peyton's boyfriend sweetly copied the rest of the family, before nervously asking 'Did y'all plan that?'
The moment was captured on video by Peyton's older sister, Mandi, 38, a few days after the family had celebrated Thanksgiving, on November 26, 2022.
According to Mandi, it was her middle sister, Morgan, who suggested pranking Peyton's boyfriend the first time they met him, with the Pledge of Allegiance idea borrowed from other social media pranks.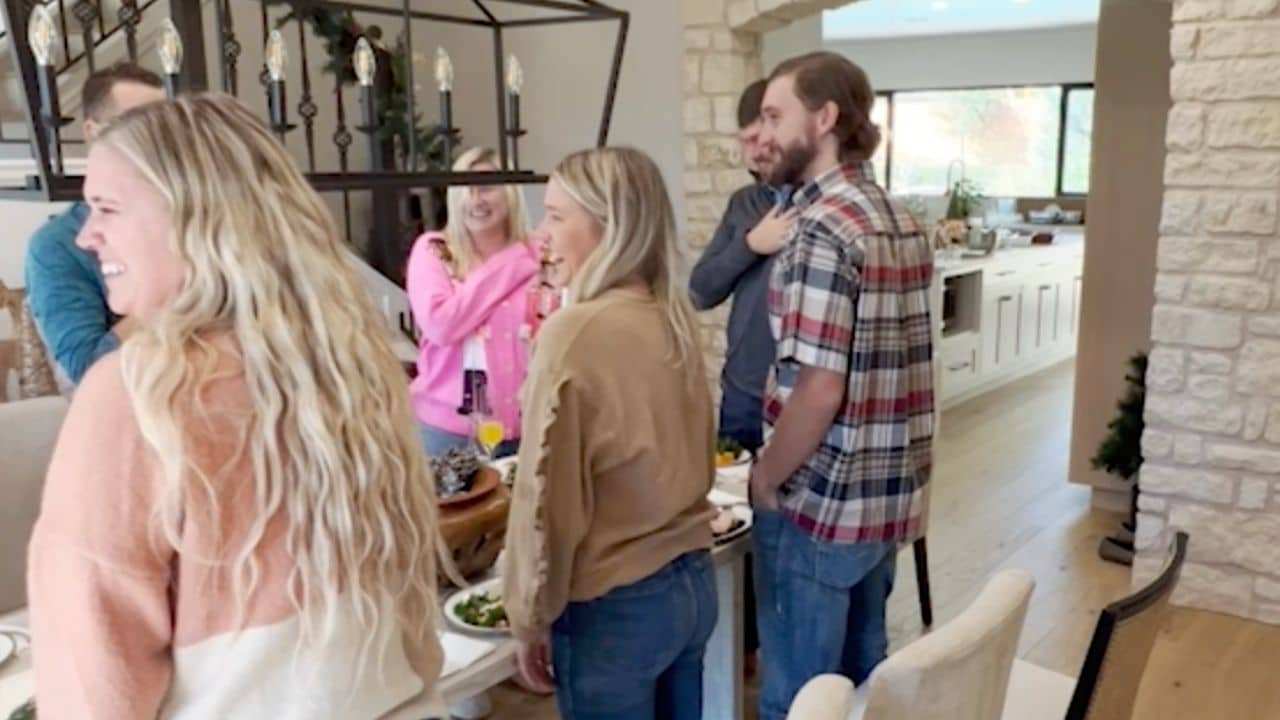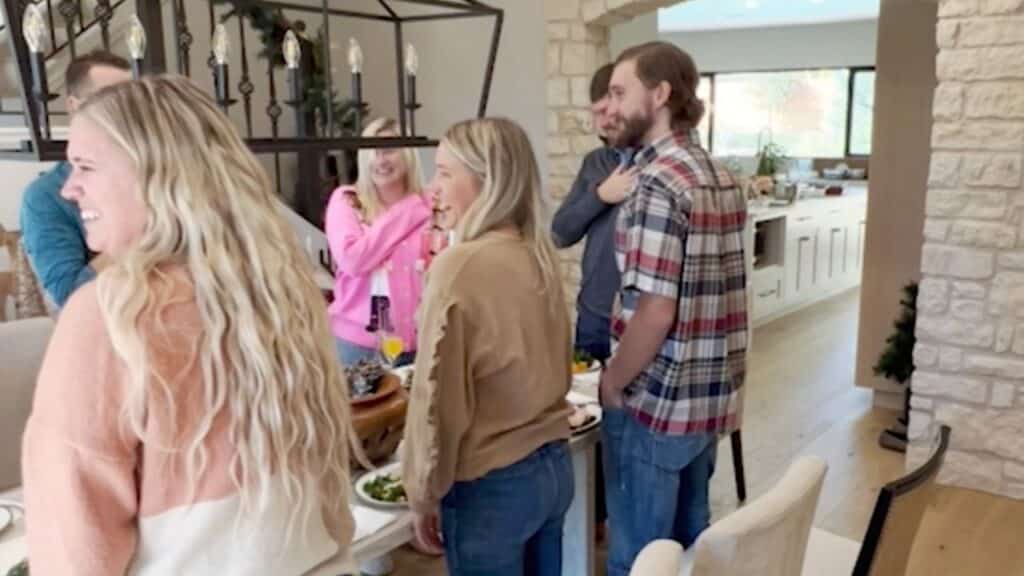 The family stayed up the night before to practice the prank, and not once could they make it through without someone cracking up in laughter.
Mandi said: "When we sat down and attempted to change the subject as if nothing happened, he set off the eruption of laughter by asking if we'd organized the prank.
"We went back and watched the video, and that set off another round of roaring laughter.
RELATED: Girlfriend Surprises Long-Distance Boyfriend By Dressing Up As Amazon Delivery Driver And Asking Him To Sign For His Birthday Gift
"Everything was hilarious to us – from the way he stood right away, to how he threw his hat down in the chair, and how he even did the spin.
"We were all so happy he went right along – his actions definitely made a great first impression on the family.
"We were cackling so loud our children heard us and came running downstairs to see what all the commotion was."