An eight-year-old girl battling cancer was given a beautiful show of support when her entire elementary school came out to cheer her on.
Hadley Lowery, from near Oregon City, Oregon, is a normal third grader – sweet, kind and full of sass, her mom, Launa, 42, said.
But on April 5, Hadley was playing on a trampoline and started feeling a pain in her leg that never disappeared.
After a biopsy a few weeks later, Hadley's family was given the news that she had been diagnosed with Ewing's Sarcoma Bone Cancer, with a four-inch tumor growing behind her left knee.
Hadley started chemotherapy on May 1, and during this tough 12-week treatment, her classmates and fellow pupils wanted to do something to show their support.
On May 26, Hadley sat in her family's car's back seat while driving past Beavercreek Elementary.
Outside the front of the school, Hadley saw sign after sign, each offering their well wishes and being held up by her supportive fellow pupils.
According to Launa, Hadley was expecting to see her class but not the entire school.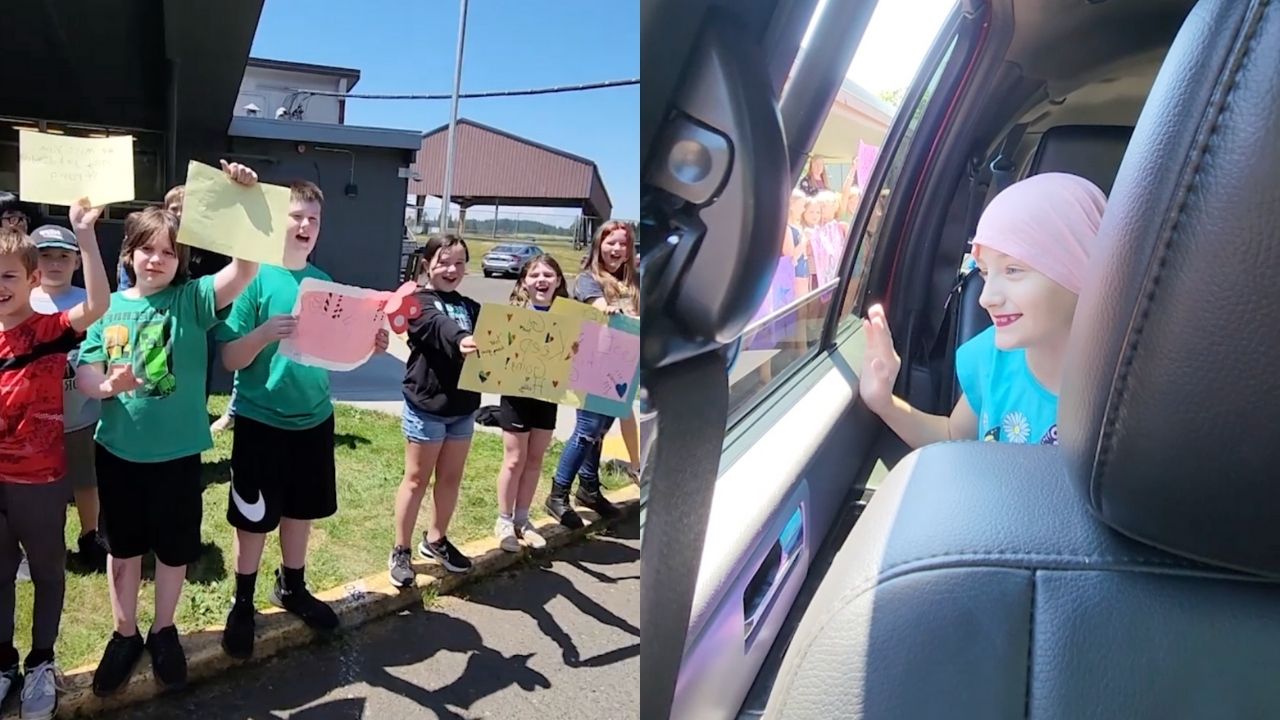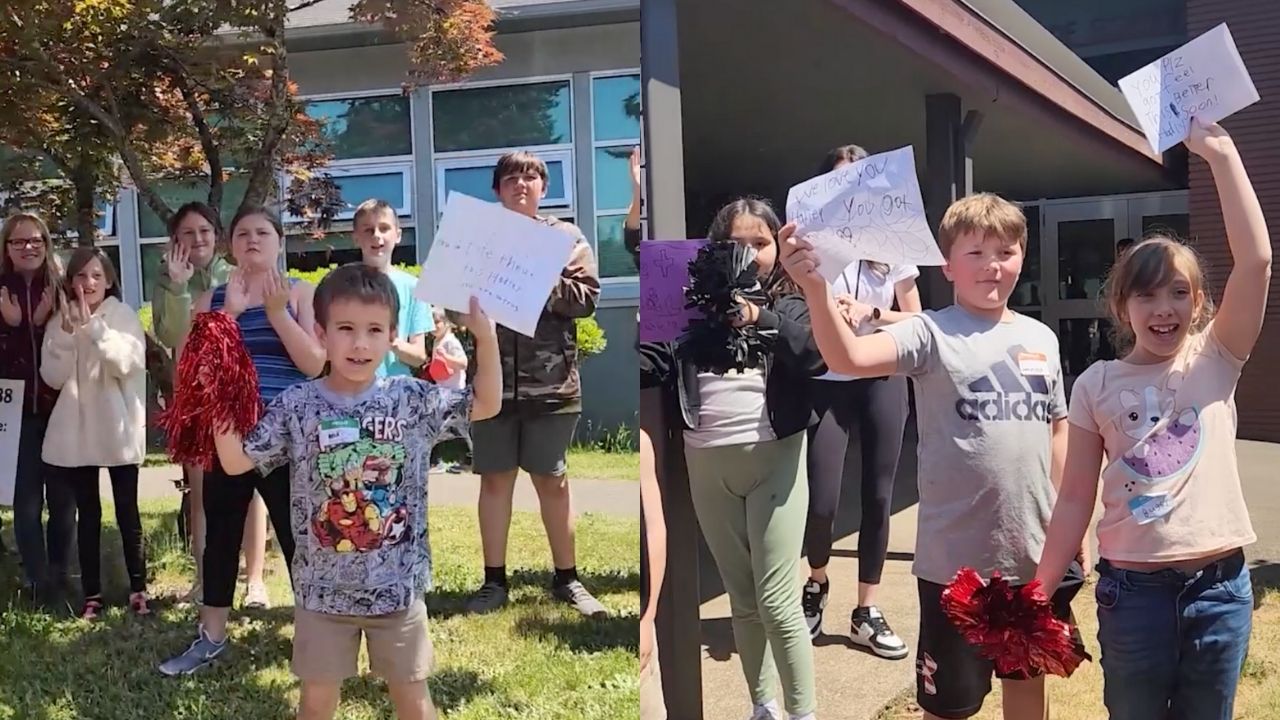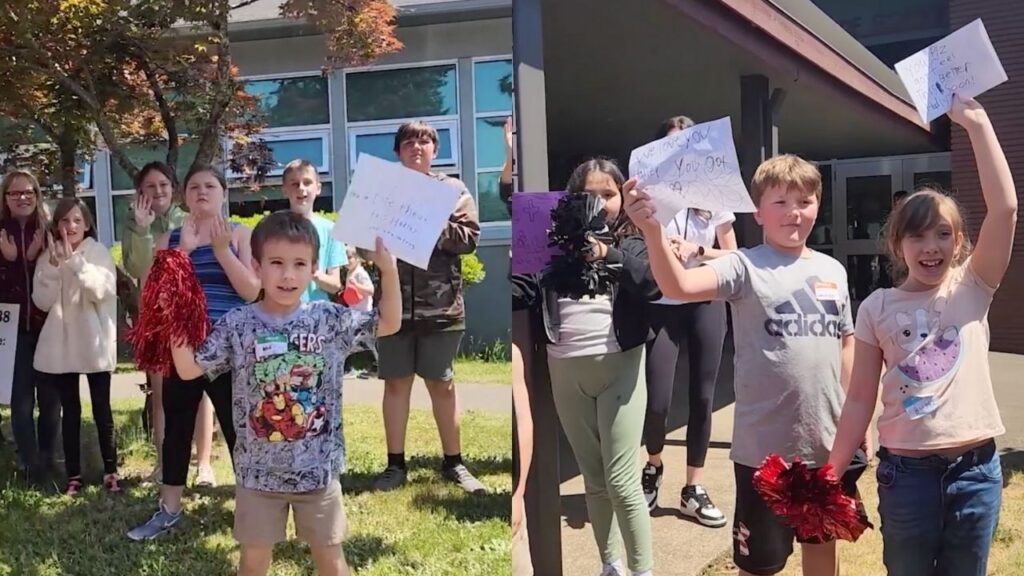 RELATED: Woman Surprised As Parade Of Friends Drive Past As She Rings Cancer-Free Bell
The moment was captured on video by Launa, who explained how tough her daughter's cancer fight has been for her family.
After 12 weeks of treatment and no signs of Hadley's tumor shrinking, doctors decided to amputate part of her left leg on August 4.
Hadley is currently undergoing another 16-week round of chemotherapy before she starts physical therapy to learn to walk with a prosthetic.
Launa said: "I want my daughter to know that this is a hard trial, but Heavenly Father has a wonderful plan for her.
"I wanted Hadley to know there is good in the world, and so many people are cheering her on."