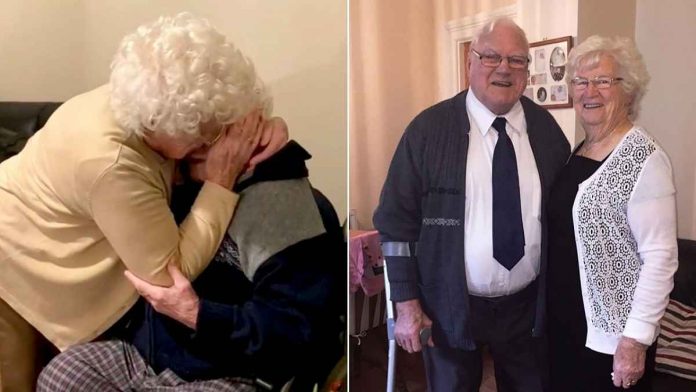 A husband of 66 years brought tears to the eyes of his family as he returned from a hospital stay to surprise his emotional wife.
Vincent O'Brien, 89, and his wife, Mary, 90, had never been apart during the holidays in their more than six-decade romance.
But at the end of last year, on December 15, Vincent was taken into Mater Hospital, Dublin, Ireland, due to complications from gallstones.
As a result of the coronavirus pandemic, Mary and Vincent had to remain apart throughout his stay – and due to Vincent not understanding technology, setting up the likes of FaceTime calls was also a difficult task.
The couple missed their first Christmas together, but on December 30, Vincent was given the news that he was able to be discharged.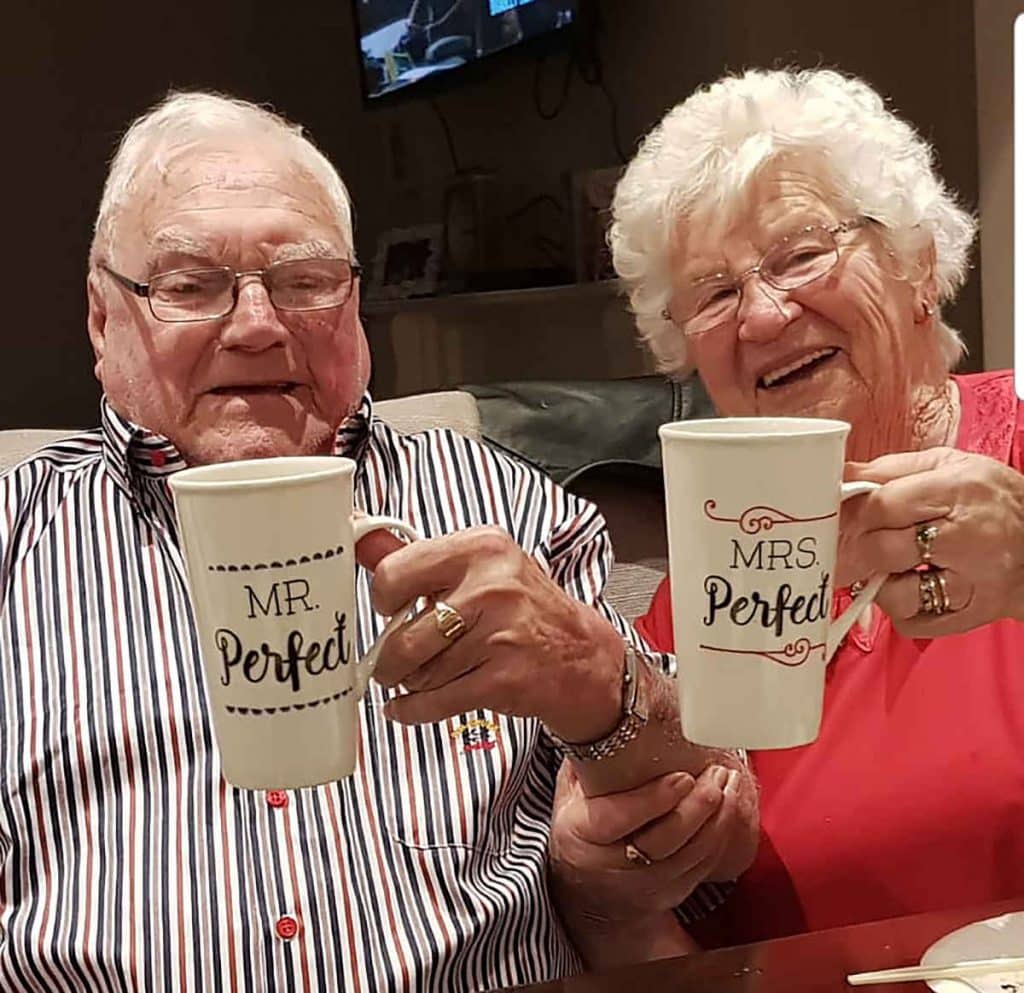 Vincent's children decided not to tell their mother that he was coming home – and so they headed to the hospital, picked him up, and slowly snuck him through the front door.
At the time, Mary was at her table making a cup of tea, and her granddaughter, Ellen Murphy, 22, decided to start recording the moment.
RELATED: Wife Surprises Husband Of 60 Years After They Had Been Apart Due To Lengthy Hospital Stay
An emotional Mary immediately recognized her husband as she turned around, heading across the room so the pair could share an emotional embrace.
Ellen said: "I felt really overwhelmed with happiness and joy – it was so nice to see them back together, as I knew they both missed each other terribly as it was the first Christmas they spent apart from each other in 70 years.
"My grandmother was so shocked as she honestly had no idea when he would be released from hospital, so she was really overwhelmed and happy.
"I hope other people appreciate their loved ones in their life, as in a blink of an eye they can be taken away.
"I think people who have seen the video will appreciate their grandparents more.
"I hope people have taken a sense of happiness and joy from this video and it shows what true love is."
Story courtesy of T&T Creative Media