A doggy daycare has gone viral thanks to a series of adorable BARK to school photos taken of their returning pups.
Paw Oasis Pet Resort in The Colony, Texas, welcomed the dogs on August 17 for their 'Bark to School Bash' which included their annual picture day for the special event.
The staff used treats and squeaky toys to get their attention before taking the cute snaps against a colorful backdrop of books, bones and each pooch's name.
After having their photos taken, the dogs got straight back to enjoying snow cones, an obstacle course, puppy pools, frisbees, and even hula hoops for them to jump through.
A rep for Paw Oasis Pet Resort said: "We like to host party days to give the pups new experiences and enrichments, but we also like to give back to the pet parents and what parent doesn't want pictures of their babies?
"The prep for photos was about an hour to move kennels, put up the stand for our photo backdrop and plan the games and snack in advance with our team.
"The pups wanted to play and run around as there was so much fun to be had – so we had treats and squeaky toys to help get their attention.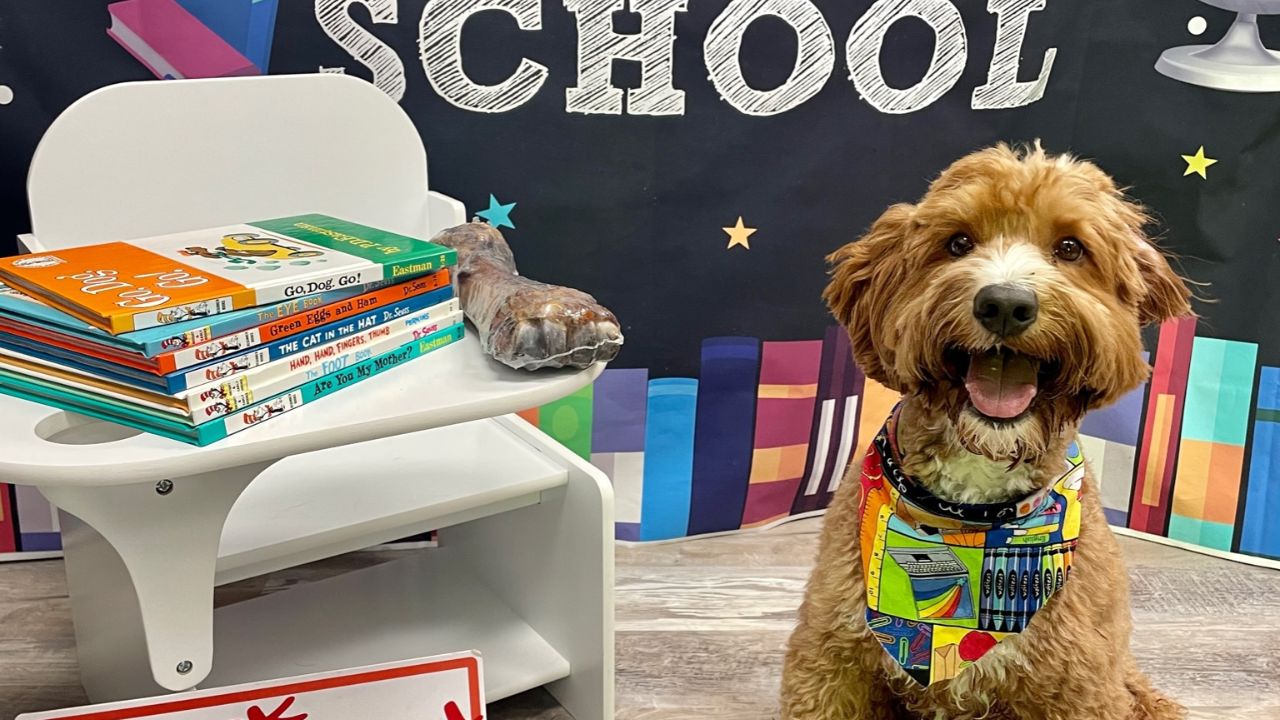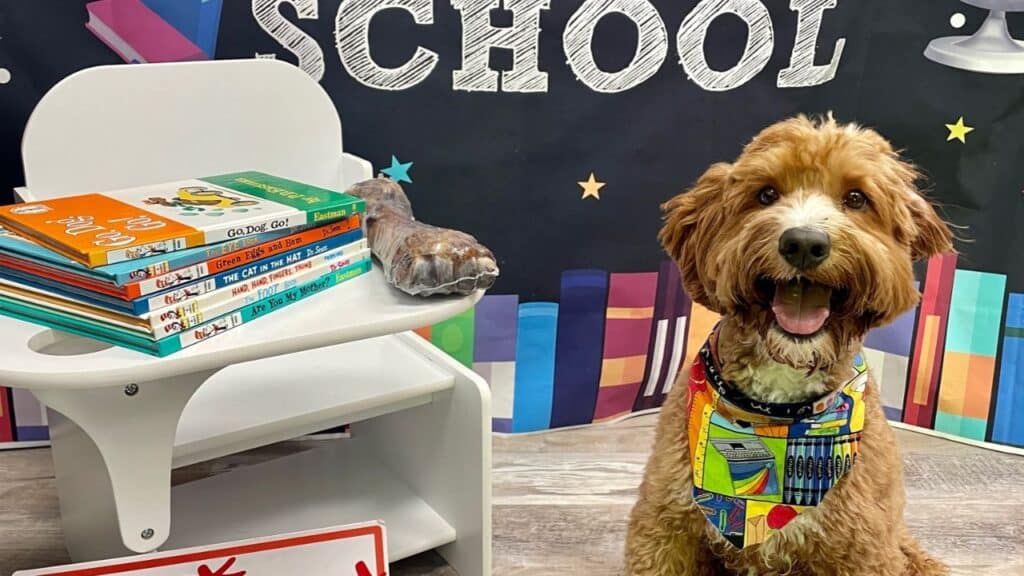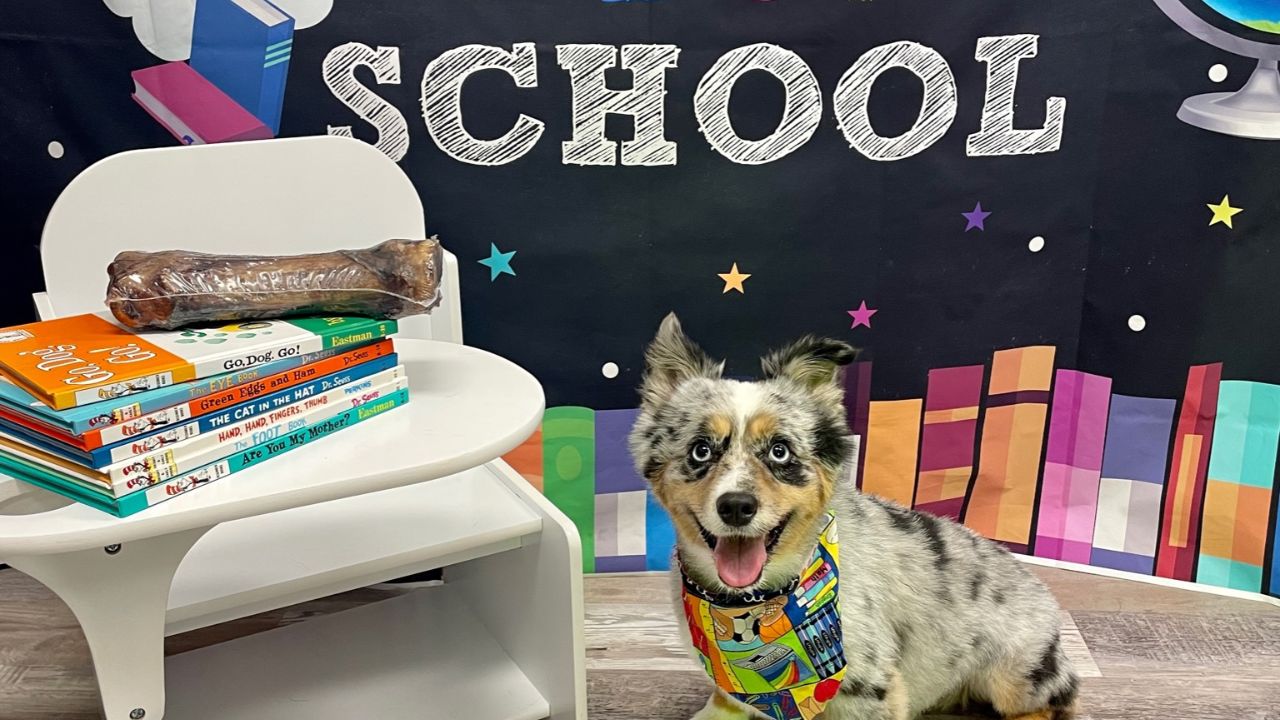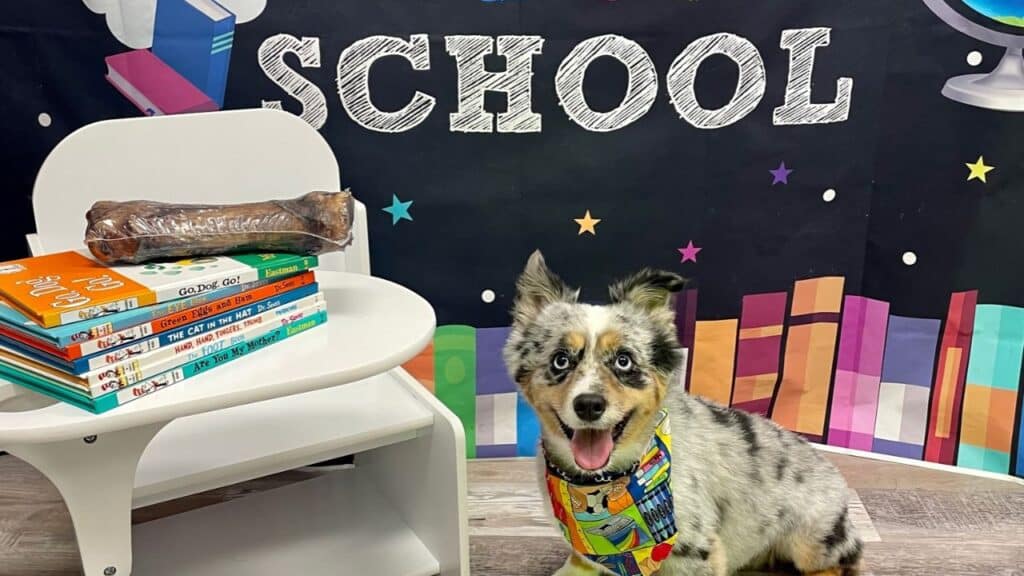 RELATED: Dogs Love Taking School Bus to Doggy Daycare
"It was also a two-person team for one to take the pictures and someone to hold their attention and get them in their pose.
"The response to the video has been wild… the messages and comments are amazing and sweet, and everyone loves the photos – some even more than their actual kids back to school photos.
"A lot of people have asked if we were hiring or if we take adults! We love that we have been getting so much attention.
"We have a passion for what we do, and the love the staff has for each and every one of these pups is astounding."