This is the adorable moment two best friend dogs were finally reunited after being separated for months during COVID-19 restrictions.
The beautiful video of Labrador retrievers Danish and Nora reuniting on a California beach touched the hearts of millions all over the world after being shared online.
Best friend dogs Danish and Nora attended Guide Dogs for the Blind, a school that trains guide dogs to serve people who are blind or visually impaired at no cost to them, in San Rafael, California.
After their studies and on weekends, they would often head to a dog-friendly beach where they would play together and let off steam.
Danish's owner, Priscilla Blanco, 27, said despite being extremely talented, Danish and Nora eventually went through what the school calls a "career change" process.
As a result, Danish and Nora were both adopted by people with ties to the school, allowing them to keep up their regular playdates.
But with COVID-19 striking the U.S., those meetings were put on hold for months while their owners were apart.
Then, back in August, Priscilla got a call to say Nora's owner would be in town, so she decided they should head to San Quentin Beach, where the dogs shared so many memories.
With Danish walking around on the beach and taking in the smells, Nora suddenly came over the top of a small mound that leads down to the beach.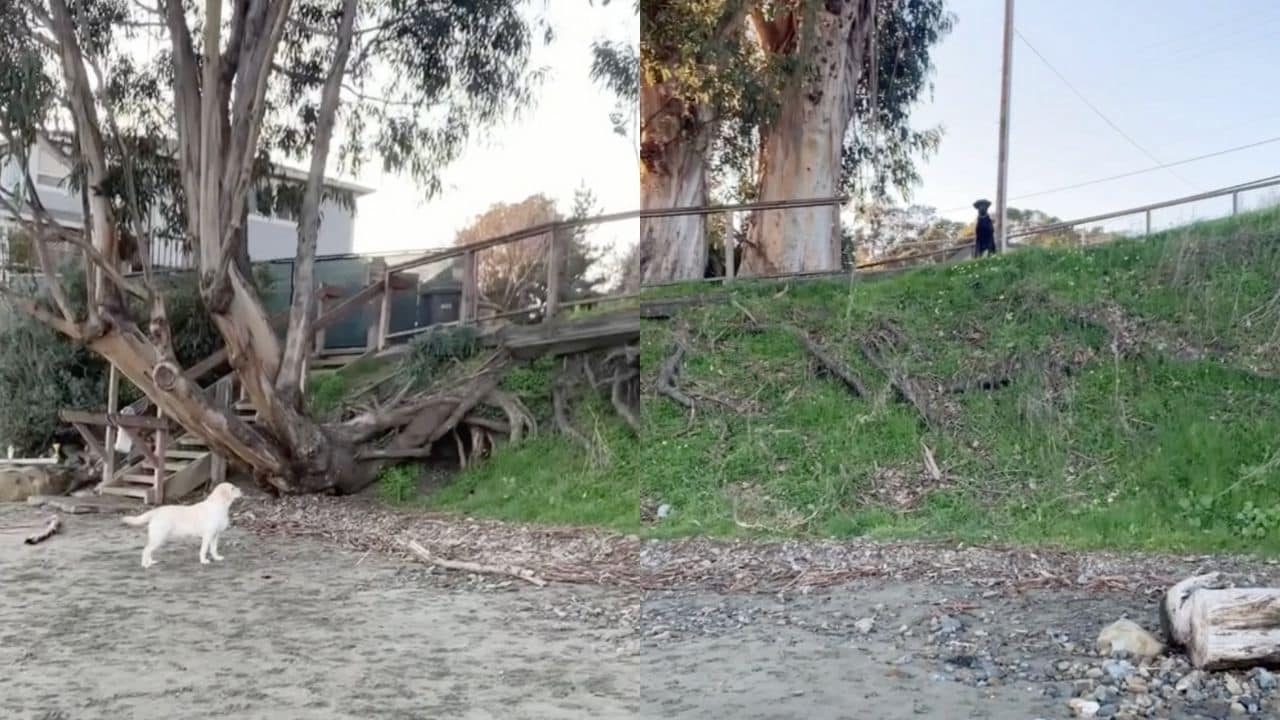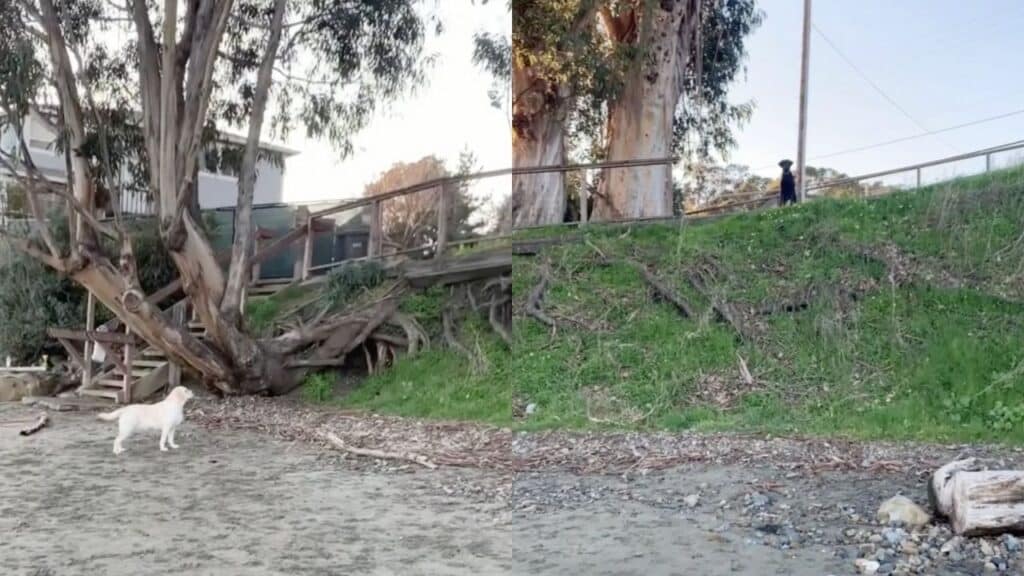 RELATED: Excitable Dog Waits Patiently Before Greeting Mailman Every Day Whatever The Weather And The Pair Have Struck Up A Sweet Bond
Priscilla managed to capture the moment the pair then locked eyes, and as soon as they did, Nora, a black Labrador retriever, came hurtling down the steps to see her best friend.
Danish and Nora then hopped around excitedly before later running off to play together.
Priscilla, from Vallejo, California, said: "I felt so happy and emotional the moment they realized it was each other as it solidified how special their bond and friendship is.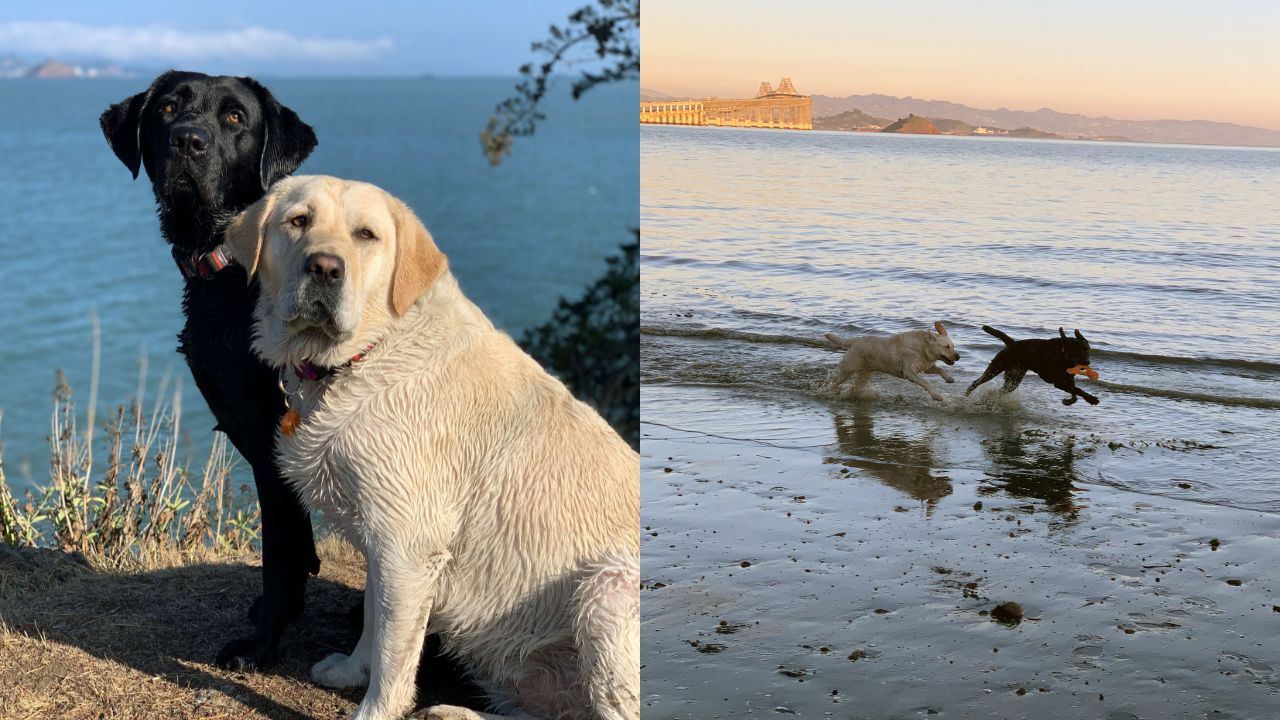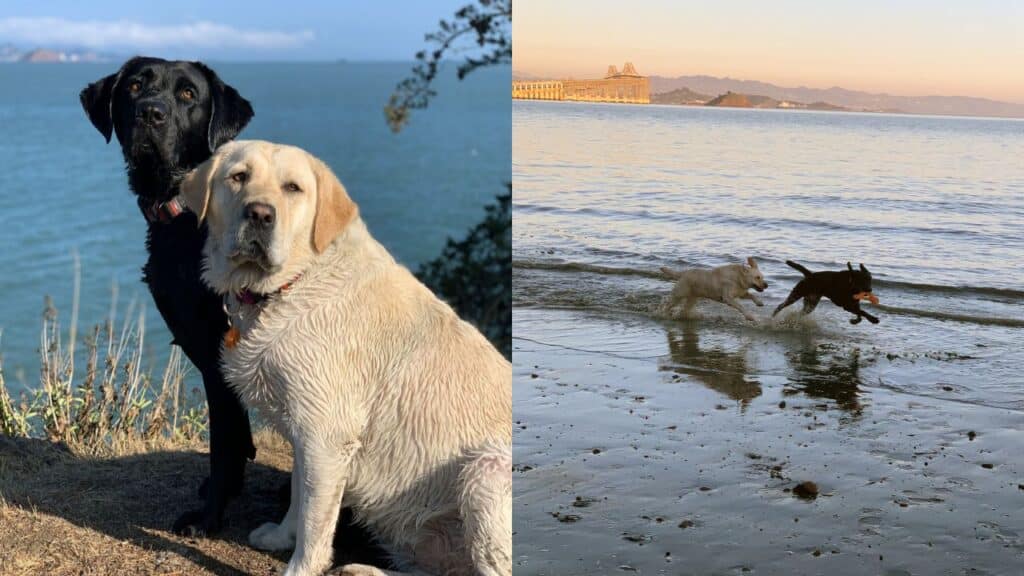 RELATED: Two Dogs Abandoned in Park With Help Note and Food Bowls Given New Leash of Life After Being Rescued by Passerby
"The cherry on top of it was them running off to the sunset together – it couldn't have ended more beautifully than that.
"The response to the reunion video has been extremely positive – the comments I've gotten are filled with people stating how they were crying out of happiness for their reunion.
"It's crazy to think how this sweet moment has resonated with so many people all over the world.
"I hope others can take away how special friendships can be regardless of species, to be kind, non-judgmental and live life loudly."