Despite Disneyland and Magic Kingdom being closed due to the ongoing coronavirus pandemic in the U.S., this couple still found a way for their child to experience his favorite ride, Splash Mountain – right in their own home.
Five-year-old James Barenz, from Farmington, Utah, loves Disney, but with the Barenzes currently in isolation, they had to get creative to experience the park's most iconic ride.
So, on Sunday, March 22, in their family home, Lara Barenz, 33, and her husband, Harv, 35, brought the ride to James – including the soaking that comes with it.
With a POV version of the ride playing on the TV screen, Harv placed James in a box on his lap, mimicking the twists, turns and drops as the carriage moved along the virtual ride.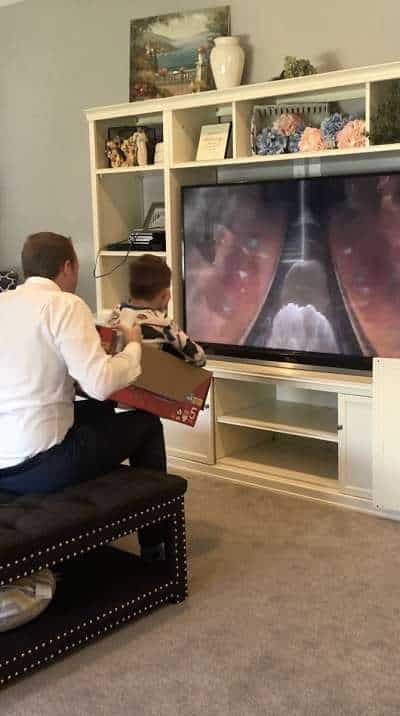 As the carriage on screen fell into the waters below, Harv sprayed James with water to recreate the 'soaking' he would've received in real life, as the five-year-old's younger sister, Ella, 3, watched on.
Lara said: "James loved it.
"We love Disney and Splash Mountain is his favorite ride. All of the kids love it.
"This activity has been requested several times throughout this week, and I'm sure it will only continue.
"We are currently, and we were, in isolation when this video was taken.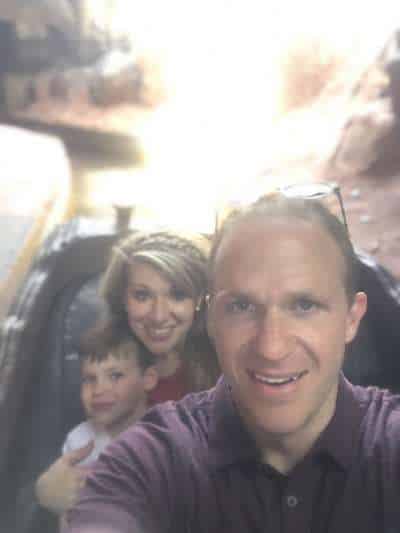 "We had been self-isolating for about a week and a half at the time the video was taken-hence the reason we were all starting to feel a little sad.
"I hope that people are making the best of this situation.
"It's hard on everyone and we're all just doing the best we can to get by.
"Get creative, try to see this as an opportunity make memories with the people you love.
"Everyday, but especially today, we can all use a little bit of magic."