A couple shared a video of the heartwarming moment they knew they had to adopt a Shiba puppy when she couldn't stop smiling at them while they visited her breeder.
Husband and wife Sarah and Jack Howe, from Saint Petersburg, Florida, decided around a year ago that they wanted to get a Shiba Inu after meeting one and seeing the breed as the perfect cross between a dog and a cat.
Finding a breeder was tough, the couple said, but on July 3, they booked a visit to see a group of Shiba puppies who they felt had been raised in a loving home in Jacksonville.
When they visited the breeder's house, Sarah and Jack were greeted by three pups – but when they approached the group, one stood out.
While two females turned away, the other, Penny, was sitting there, smiling back at Sarah and Jack as they petted her and rubbed her belly.
The couple found the three-month-old pooch's reaction so adorable that they captured her wide, somewhat cartoonish smile on video, deciding to adopt her that day.
Sarah later shared a video online, showcasing the moment – and the smile – that meant she and Jack felt they had to take Penny home with them.
She said: "We were both laughing. She was so smiley and cheeky it was adorable.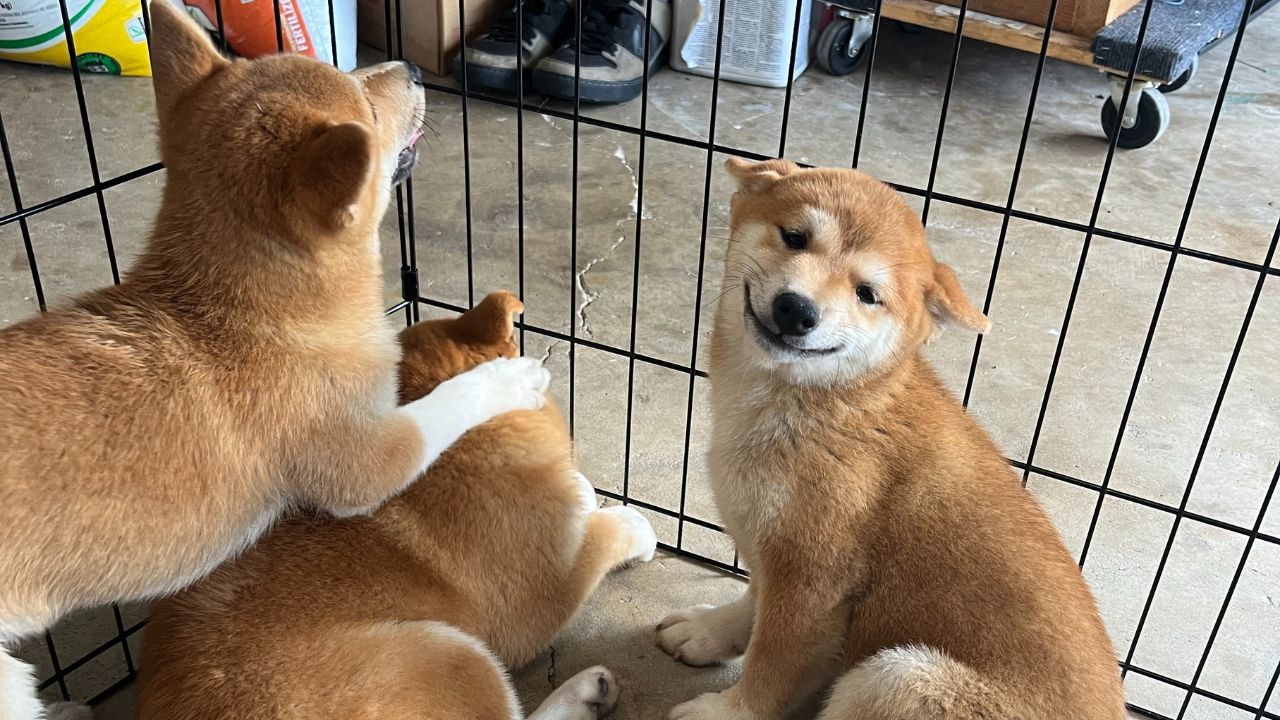 RELATED: Doggy Day Care's 'Bark to School' Photos Go Viral
"I instantly grabbed my phone for photos and videos.
"When Jack was petting her, she just kept looking up at him with her big eyes and grinning – I could tell she felt safe.
"Then she was smiling so hard I was giving her belly rubs, and then I stopped for a moment, and she swatted at me like, 'No, don't stop, keep going.'
"It was adorable! I could tell she felt so happy and safe around us.
"How could we even pick one of the other puppies after that? Penny was our girl.
"On the way home, I cried. It was a beautiful and emotional moment for all of us.
"There is something so special about a puppy choosing you."