A boy with autism who loves emergency vehicles and the sounds they make could not hide his delight when a kindhearted police officer showed him around his vehicle – and even let him try out the sirens.
Five-year-old Abel Aparicio, from Riverside, California, loves listening to sirens and admires police officers, fire fighters and ambulance workers, his mom, Flor, 31, said.
One of Abel's favorite toys is a police car, which he often plays with around the house.
But on May 5, Abel got to experience the real thing when he and his mom were collecting his older brother from middle school.
When they were leaving, Officer Zandate of the Riverside Police Department was approaching, and so Flor mentioned to him that Abel has a love of police vehicles.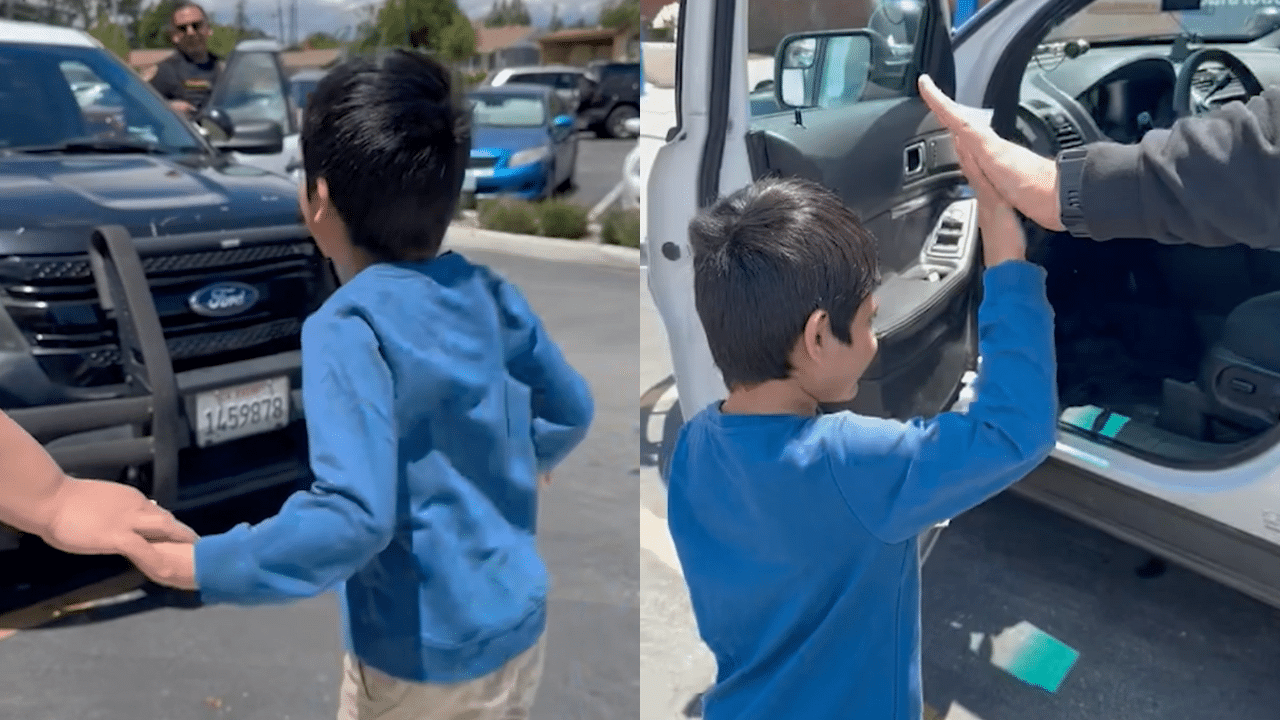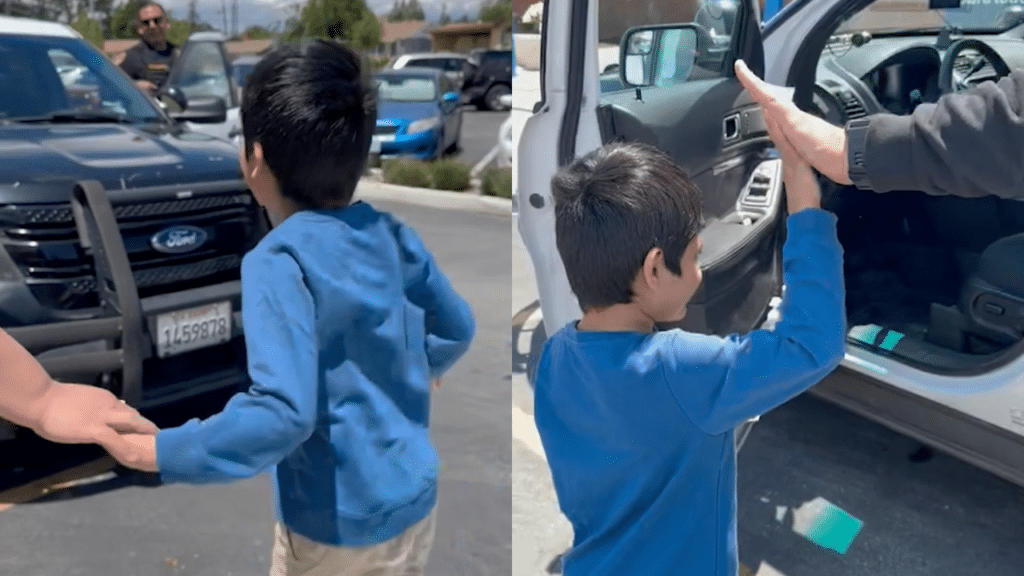 RELATED: Teen With Autism Goes Viral For This Reaction To Girlfriend's New Dress For Gala
A teacher had advised Flor to ask the officer for a sticker for Abel, but Officer Zandate went one step further, allowing the five-year-old to sit in his vehicle while he showed him around.
As Abel experienced various parts of the car, he could not help smiling with excitement – especially when the sirens were turned on.
Flor said: "As Abel's mom I'm learning new things every day, and I am forever grateful for Officer Zandate because Abel will remember this moment forever – it's something I cannot buy.
"I'd like to say thanks to Officer Zandate for imprinting this moment in Abel's memory.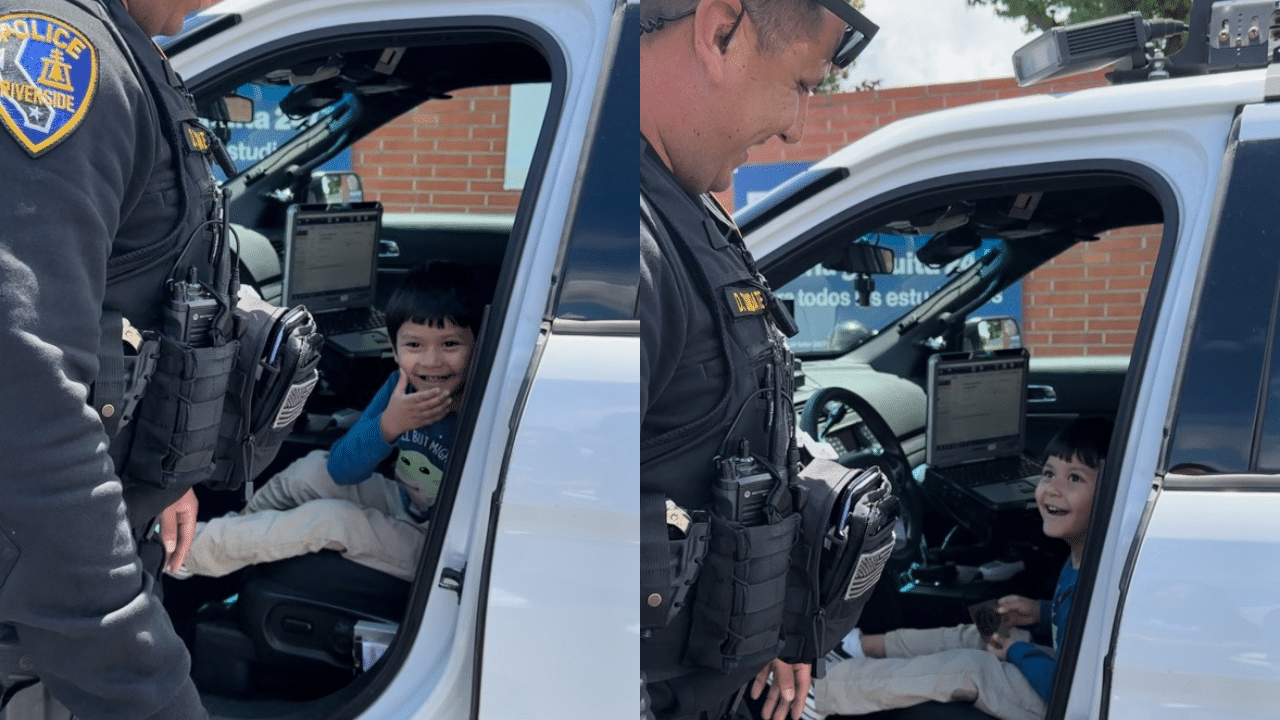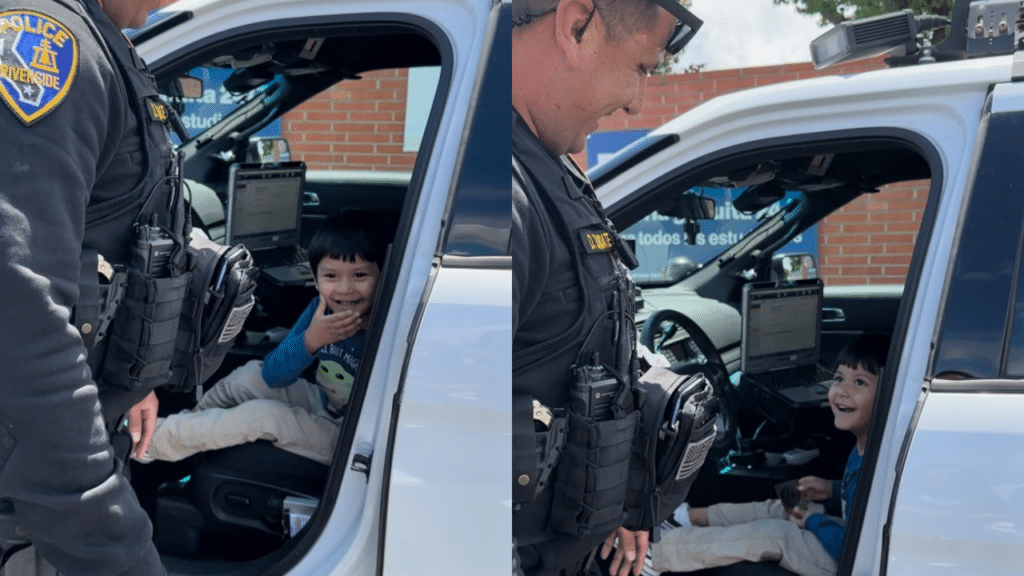 RELATED: Police Officers Show Off Basketball Skills With Local Kids
"The fact that he still took the time to turn the car on again to turn on the sirens after Abel requesting it means a lot to me.
"As a mom of an autistic child, it is very difficult at times; we go through society with a colorful child walking through, and people don't know how to approach or react.
"There is only one thing thats a universal language, and that is kindness.
"If you see that little boy or girl screaming or doing tantrums, don't judge the parent or the child – it is difficult as it is, but you can do an act of kindness, like Officer Zandate did."