A teen with autism has gone viral for his heartwarming reaction when his girlfriend, who has Down syndrome, gave him a first look at a new dress she was set to wear to a gala.
Lukas Lazauska, 19, was blown away by girlfriend GiGi Gianni, 20, as she came out of the fitting room at a store in Woodfield Mall, in Schaumburg, Illinois, while trying on new dresses.
GiGi's mom, Nancy, captured the sweet moment on video on February 4, before her daughter later shared the clip on social media.
Nancy said GiGi was trying on dresses for her annual 'GiGi's Gala', an event tied to her charity, GiGi's Playhouse, which provides achievement centers for people with Down syndrome.
There are more than 50 brick-and-mortar centers currently across the United States, and each year GiGi hosts a gala to celebrate the volunteer-run organization's success.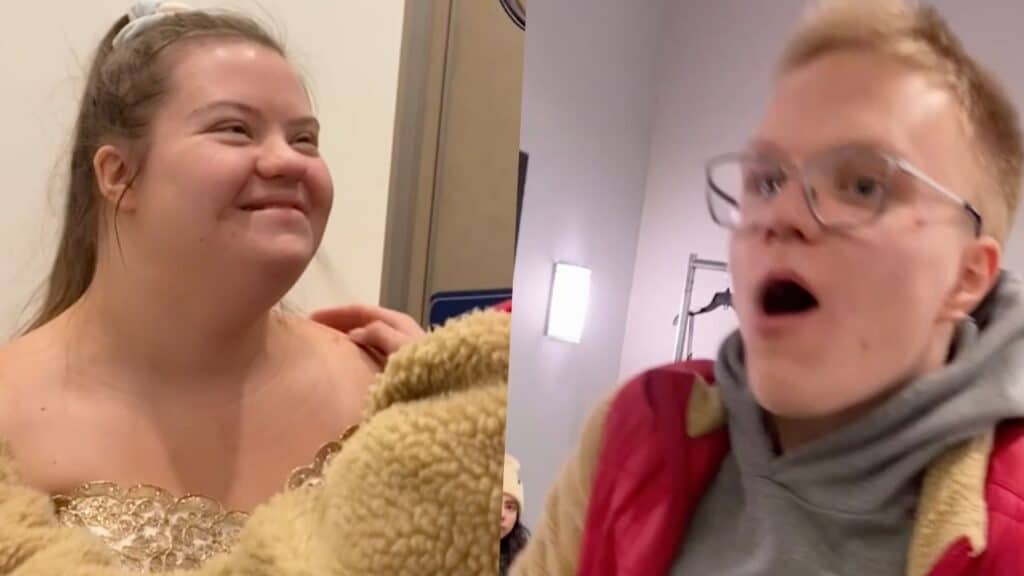 Ahead of the Gala, Gigi needed to go dress shopping, and so she asked Lukas, who she has been dating for five months, to come along.
The video Nancy took was of the first dress GiGi picked out, and, having seen his girlfriend wearing it, a smitten Lukas told GiGi she looked beautiful.
The couple later attended the gala, with GiGi wearing the dress seen in the video.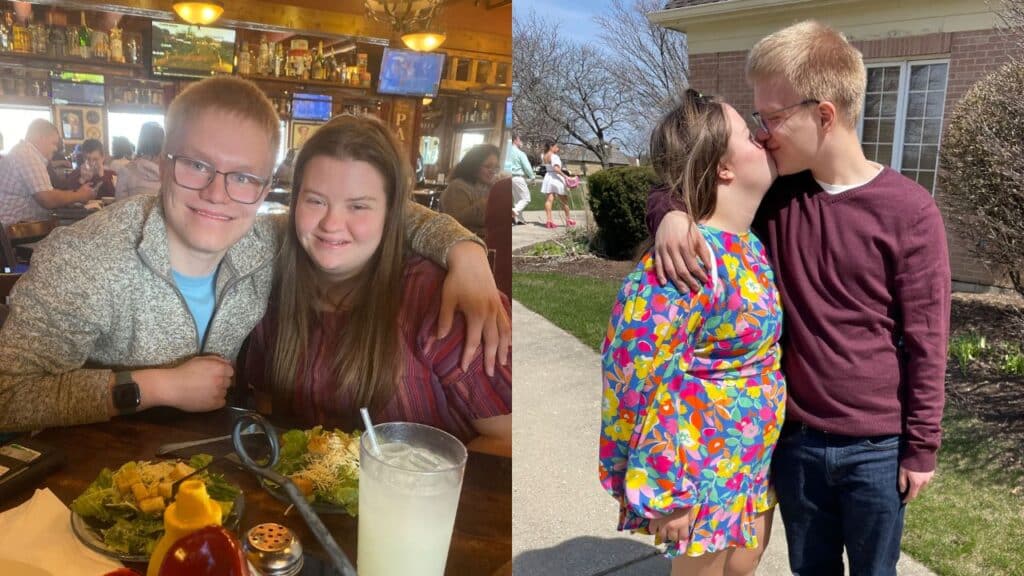 GiGi said: "I felt like a princess – all the people were standing around and happy he loved it so much.
"I always want to make him happy; he is such a good person, and we help each other a lot.
"The message I hope people take from this story is that people should have a boyfriend who treats them nice and that all people should be nice to one another."