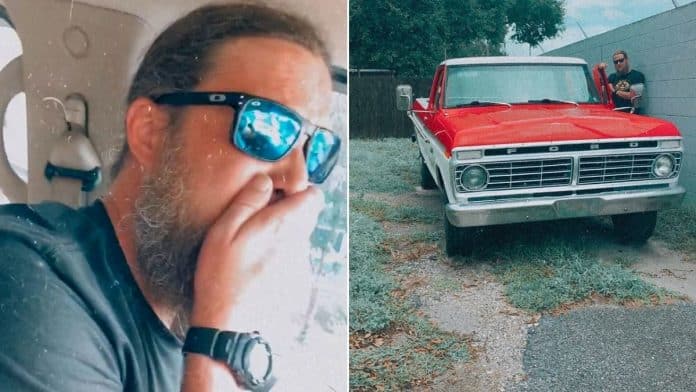 A stunned man could not hold back his happy tears as he discovered his girlfriend tracked down a beloved truck he was forced to sell years earlier to repair their home.
Ten years ago, Stanley Bozinta, 33, bought a "heap of junk" 1974 Ford F-250, which he diligently spent years turning into a beautiful machine.
Stan spent years fixing the truck's bed, adding new floor panels, priming, adding three coats of paint, and working on the interior, lights and seals.
But four years ago, the 33-year-old, from Jacksonville, Florida, was forced to swiftly sell his vehicle at a cheap price, as his girlfriend Shelby's house needed urgent repairs and Stan was faced with leaving his own home with just seven days' notice.
Stan was heartbroken and in September 2017 Hurricane Irma destroyed the very home he had sold his truck to save.
But a few years later, with the couple now residing in North Florida, Shelby couldn't believe her eyes when she stumbled across a truck she recognized on Facebook Marketplace.
Having thought to herself that it couldn't possibly be the same vehicle Stan restored, Shelby sent the owner a message, asking about the previous seller's information.
Sure enough, it was Stan's truck, so Shelby, 29, asked if he might be willing to sell it back.
To her surprise, the man said yes, and so Shelby came up with a white lie that she needed to head to Tampa to collect her childhood items from a storage unit her mom had purchased.
RELATED: Son Surprises Dad With His Beloved Motorcycle After Secretly Stealing And Restoring It
On the day of the surprise, on September 12, Shelby recorded Stan's reaction as they approached the truck.
Still driving his own vehicle, Stan's lip begins to quiver and tears starr flowing as he noticed the vehicle in the distance.
"I tracked it down," Shelby told him, as Stan started to cry uncontrollably.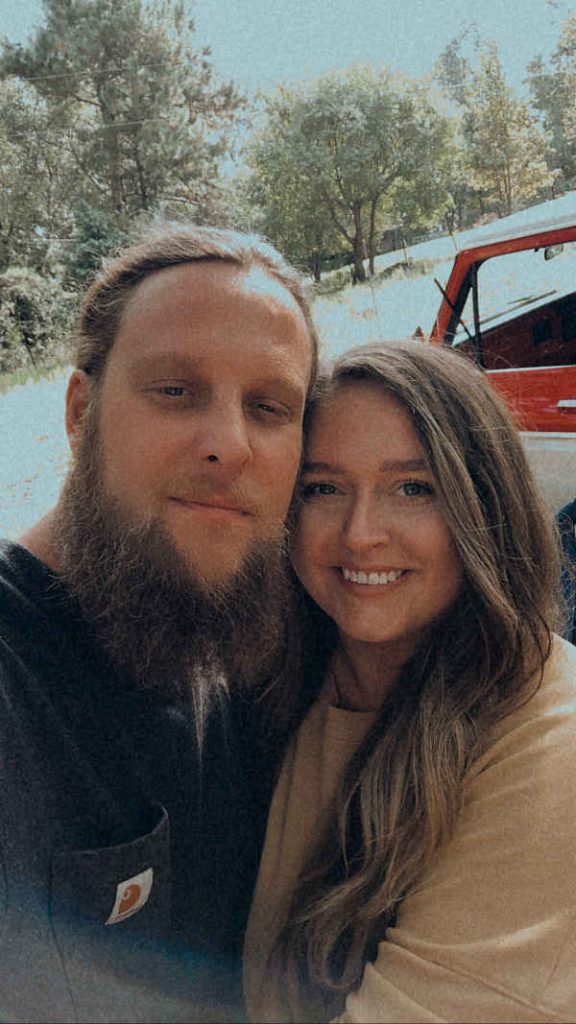 Shelby later shared the video on her TikTok page, where she was instantly flooded with positive messages.
She said: "Leading up to the surprise I felt bouts of excitement but also worried about spending the money.
"But I knew he cared a lot about the truck because he mentioned it very frequently.
"I had always felt that there was a bit of bitterness from not just selling the truck but selling it for so cheap because of time constraints.
"Also, to end up losing the home that he had sacrificed the truck to move to was salt in the wound.
"It may sound odd because it's sort of taboo regarding material things as important, but, seriously, sometimes money can buy happiness, including material objects.
"I knew Stan loved that truck, but until that moment when he registered what was happening, I did not realize just how much that truck meant to him."
Story courtesy of Shelby Anne via T&T Creative Media