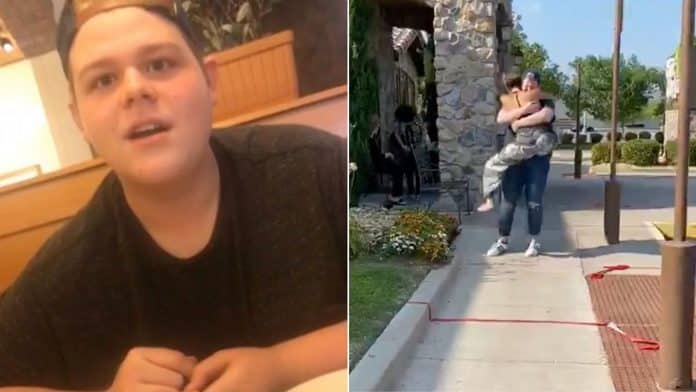 A woman gave her best friend from school a surprise he'll never forget when she travelled 700 miles across the country to surprise him at his local restaurant after over six months apart.
Thomas Borghardt thought he was simply on a video call to his best friend, Kayla Rose Nelson, 20 – but little did he know that she was actually sitting in the parking lot outside.
Kayla and Thomas have been best friends since they met in middle school in McHenry, Illinois, but two years ago, Thomas moved more than 700 miles away, to Bossier City, in Louisiana.
The two remained in touch, but with the pandemic raging keeping up their regular in-person meetings was extremely difficult.
Kayla, though, was determined to make something work, and so she reached out to Thomas' friends in Louisiana, who, with the help of his mom, coordinated a way to get him to a local Olive Garden.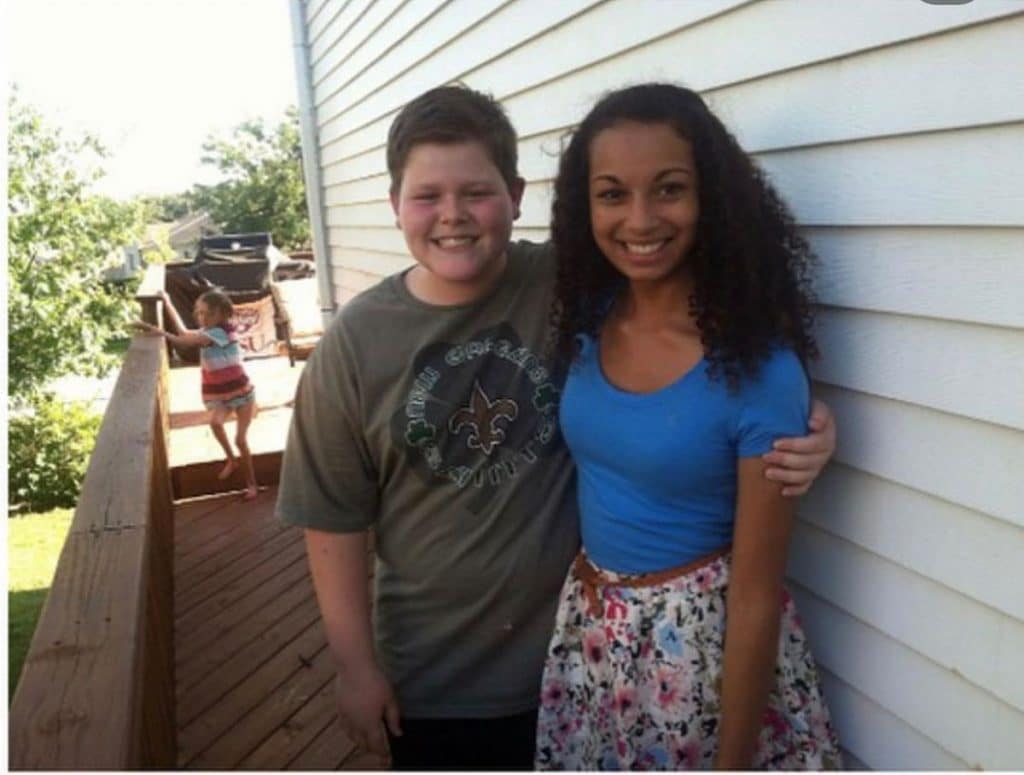 There, after driving for more than 11 hours, Kayla waited in the car with her friend, Chloe, where she then called Thomas on FaceTime and said she needed company for a drive she was taking.
With Thomas thinking he was simply chatting to his friend, Sydney, his friend from Louisiana, recorded his conversation secretly from inside the Olive Garden.
Then, when the great reveal came, Kayla flipped her camera around to show that she was actually outside the restaurant he was in.
A stunned Thomas headed straight outside, where Kayla ran up the path to the restaurant before leaping into his arms.
The journey back and forth meant traveling across 12 states, Kayla said, and for the few days in June, she and her friend stayed with the Borghardts and caught up on old times.
Kayla, who is a junior at Roosevelt University in Chicago, said: "I will never forget the feeling I had pulling up to Olive Garden.
"When we arrived, I called Thomas on a Facetime call and hoped he would fall for the joke I had planned.
RELATED: Biological Sisters In Their 60s Meet For First Time Ever
"When he answered, I acted like I was calling him because I had gone on a drive and ended up getting lost and needed his support.
"He responded to let me know he was out to eat at Olive Garden, and I told him I was at Olive Garden too, flipping the camera showing the outside of the same location he was at.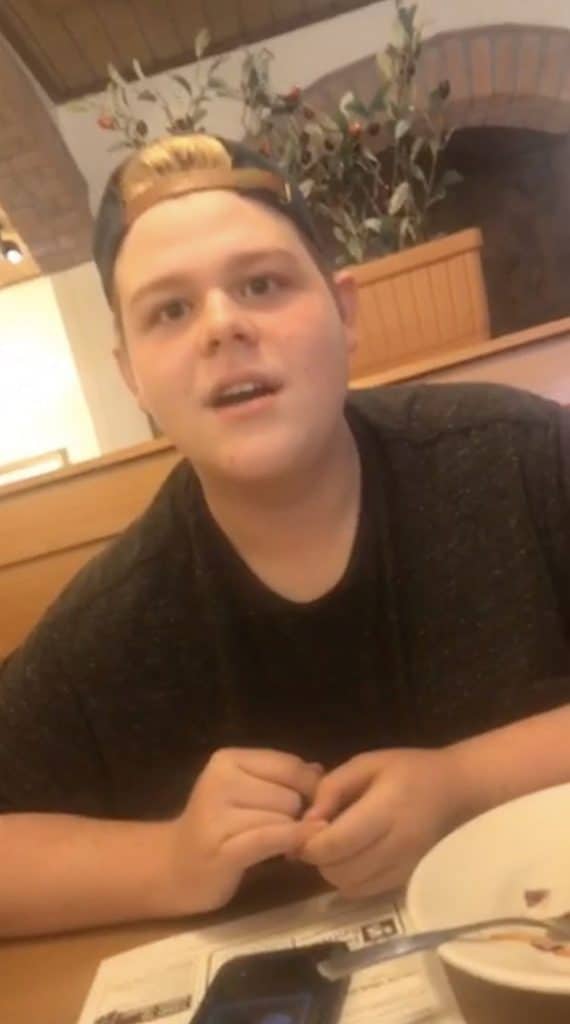 "His face lit up with both joy and pure confusion – as soon as I saw him, tears started streaming down to his face and I ran into his arms as fast as I could.
"Reuniting during these conditions after experiencing the hardships of the pandemic is exactly what we needed to heal all of the commotion inside us.
"He was so surprised to see me.
"We went back inside the restaurant and enjoyed a lunch while catching up with each other before we would start the fun of the next three days we would have together."
Story courtesy of T&T Creative Media