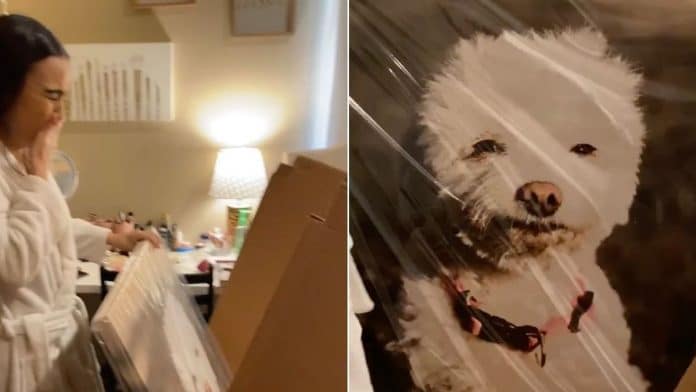 A shocked teenager broke down in floods of happy tears when her older brothers surprised her with a canvas portrait of her late dog.
Jennifer Zevallos, 17, from Cathedral City, California, was extremely close to her Maltese pooch, Mona, before she had to be put to sleep in April of this year.
Mona was diagnosed with breast cancer, leaving the family with the tough decision of putting Mona down due to the high costs of treatment and low chances of survival.
Jennifer was heartbroken – and so her older brothers, Jesus Zevallos, 23, and Alexis Zavellos, 20, decided to think of ways to cheer her up.
A month later, on May 7, Jennifer entered her room, where she discovered a large package.
After she opened the box, Jennifer slid out the canvas and turned it around to reveal the sweet gift – a giant portrait of Mona.
As soon as she realized what was on the canvas, Jennifer immediately covered her mouth in shock and began to cry.
Her father, Marco, 45, shared the footage on TikTok to glowing reviews – even putting up a follow-up video to show how Mona's portrait looked on his daughter's wall.
Marco said: "Jennifer was very sad about her little dog, as she had had Mona since she was a puppy.
"Mona had breast cancer and required surgery, but she was only given a 50 percent chance to make it.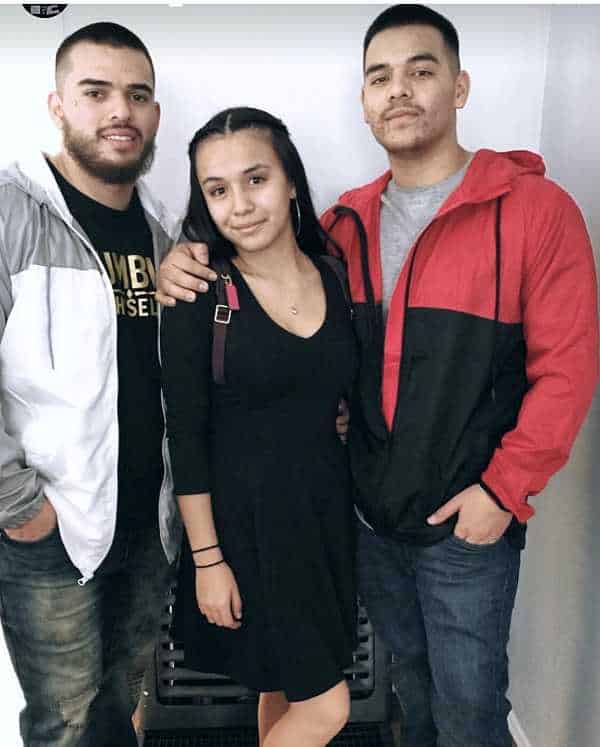 "The surgery was super expensive and with only a slim chance of survival, so she decided to put her to sleep to save her from the pain.
"Her two brothers decided to surprise her with the canvas, and when I posted the video on TikTok, her response went viral."
Story courtesy of T&T Creative Media