A proud stepdad fought back tears before making his way across the dance floor to hug his stepdaughter when she gave a speech at her quinceanera, asking him to adopt her and to take his name.
David Butler, 35, from St. Catherines, Ontario, Canada, has been in 15-year-old Liyah Imbert's life since she was just two years old, and for years she had been calling him "Dad."
The pair share a great bond, Liyah's mom, Anna, said, and ahead of Liyah's birthday celebrations, she told her mom that she wanted to ask David a big question.
On August 6, Liyah stood up in front of guests and gave her thank you speech, referencing a special guest.
Then, with David looking on from his table across the dance floor, Liyah asked if he would adopt her, which David happily agreed to and headed over to hug his stepdaughter.
The moment marked the end of a six-year wait for Liyah, who had been asking if David could become her legal father since she was nine, her mom said.
In one example of her affection for David, Liyah once came home from school crying, Anna said, because her teacher would not put her on a list of pupils with B surnames, even though she wanted to be a Butler.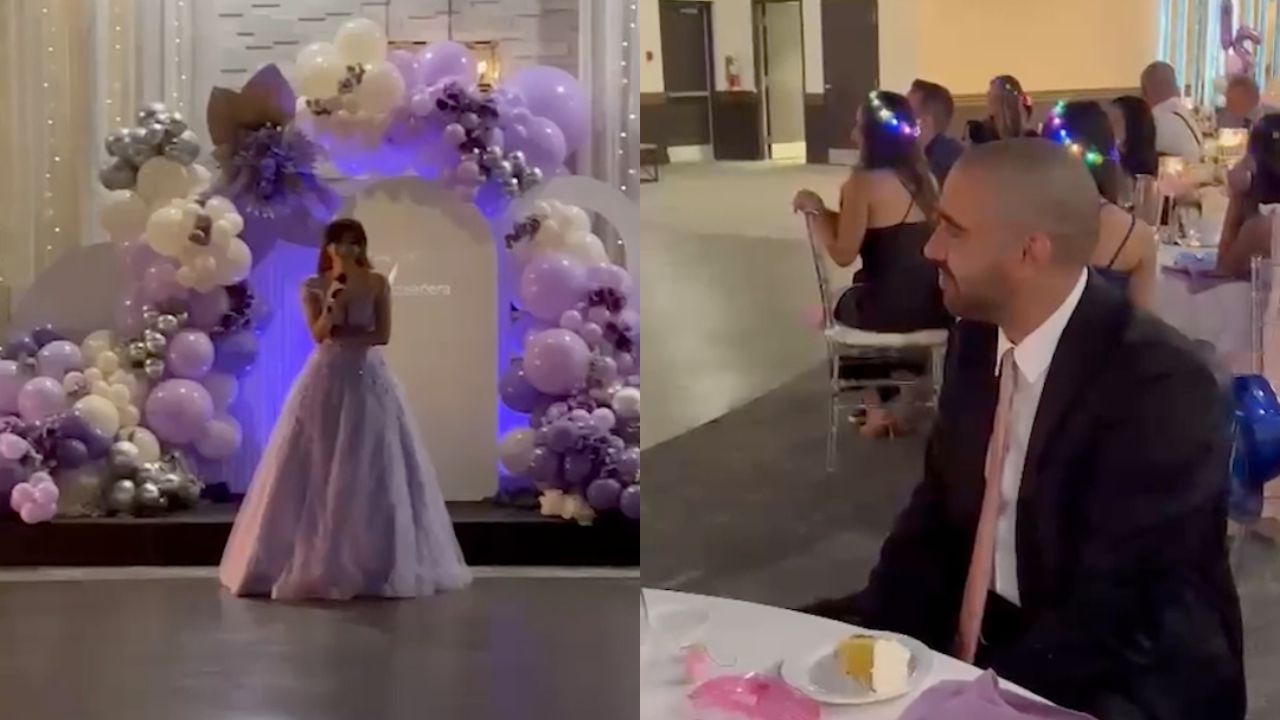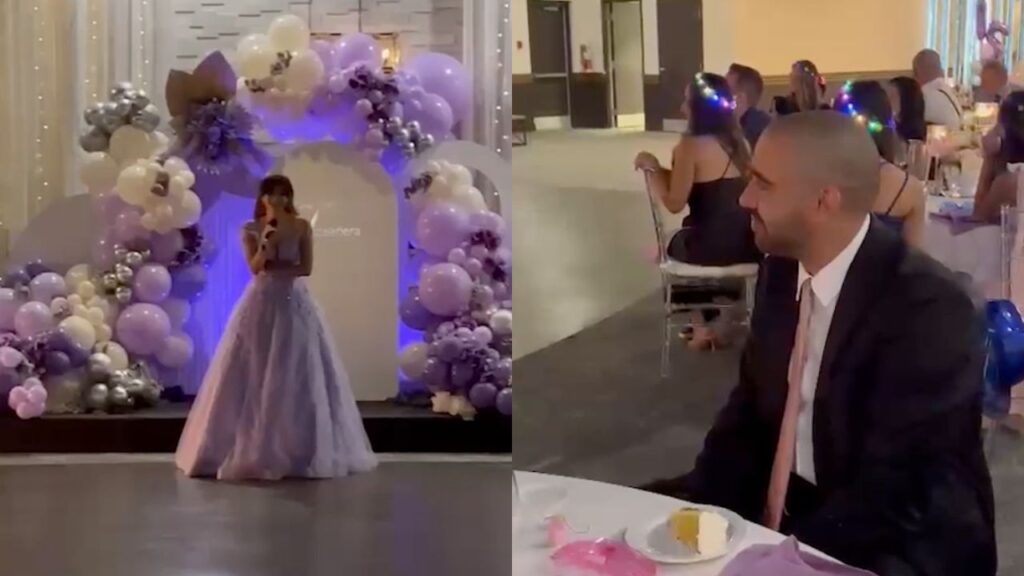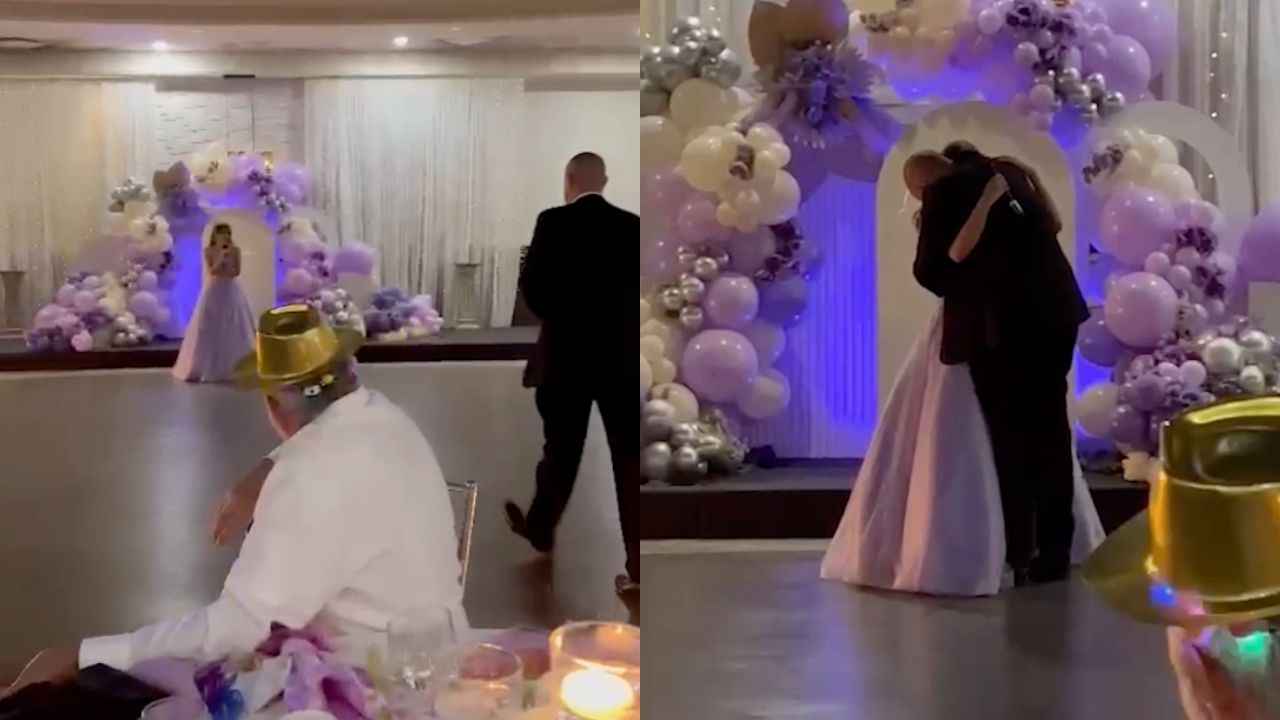 RELATED: Birthday Girl Celebrating Quinceañera Crowns All Younger Girls in Family in New Tradition, Showing There Is Always Someone Looking Out for Them
When Liyah asked if she could take her husband's name, Anna said: "There was not one person not crying at that moment.
"When she asked him, everyone was crying and very happy.
"Several friends told me they didn't think they'd be crying here.
"It was a very special moment for me because she is already 15, and I'm glad that she finally is getting what she wanted for years.
"I met my husband when Liyah was two years old; we got married when she was seven; David and Liyah have lived together since we married, and they love each other."