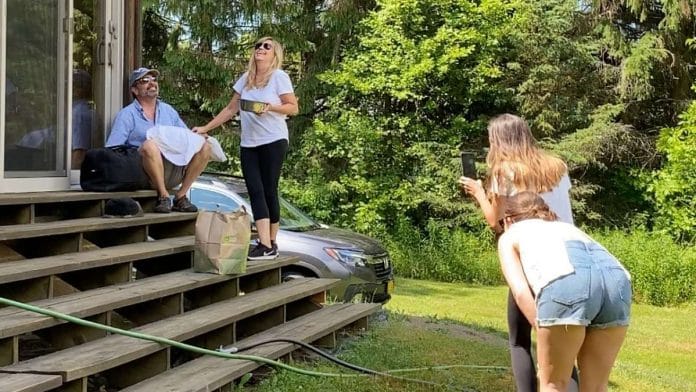 A pair of loving daughters caused their father to fall over in shock after they traveled from different parts of the country to surprise him upon discovering his cancer had returned.
Kara Lydon Evancho, 32, and her sister, Erica Lydon, 27, travelled from Boston and Atlanta to surprise their father, John Lyndon, 62, at his home in East Otto, New York.
In the wholesome footage, Kara and Erica can be seen waiting around the corner of their family's cabin – which John, an architect, designed – while mom Betty, 61, and John stood on their steps.
As Kara and Erica came around the corner, John immediately fell to his knees in shock at the shout of "SURPRISE!", bursting with laughter as he came to terms with what had just happened.
Kara, who lives in Boston with her husband, Steve, 32, who filmed the moment, said: "I was filled with so much joy and love. 
"When he fell, once we realized he was okay, we all burst out into laughter at the sight of it all.
"My dad later, in tears, told my sister and I how much he appreciated us coming to visit and that it made his decade."
John was first diagnosed with prostate cancer in the fall of 2016, and the following year, he opted for a prostatectomy.
Doctors were confident that cancer was behind her father, Kara said, but over time John's PSA level crept up to 0.1, then 0.2.
This year, around two weeks before Father's Day, John got the news that his cancer had returned, and so Kara and Erica started planning their visit as soon as they got the news.
The surprise took place the day before Father's Day, on Saturday, June 20, and prior to the family gathering, the group had not been together for around six months.
Kara said that her family is extremely close, but because of the coronavirus pandemic, she and Erica's planned visits home – usually every couple of months – had to be put on hold.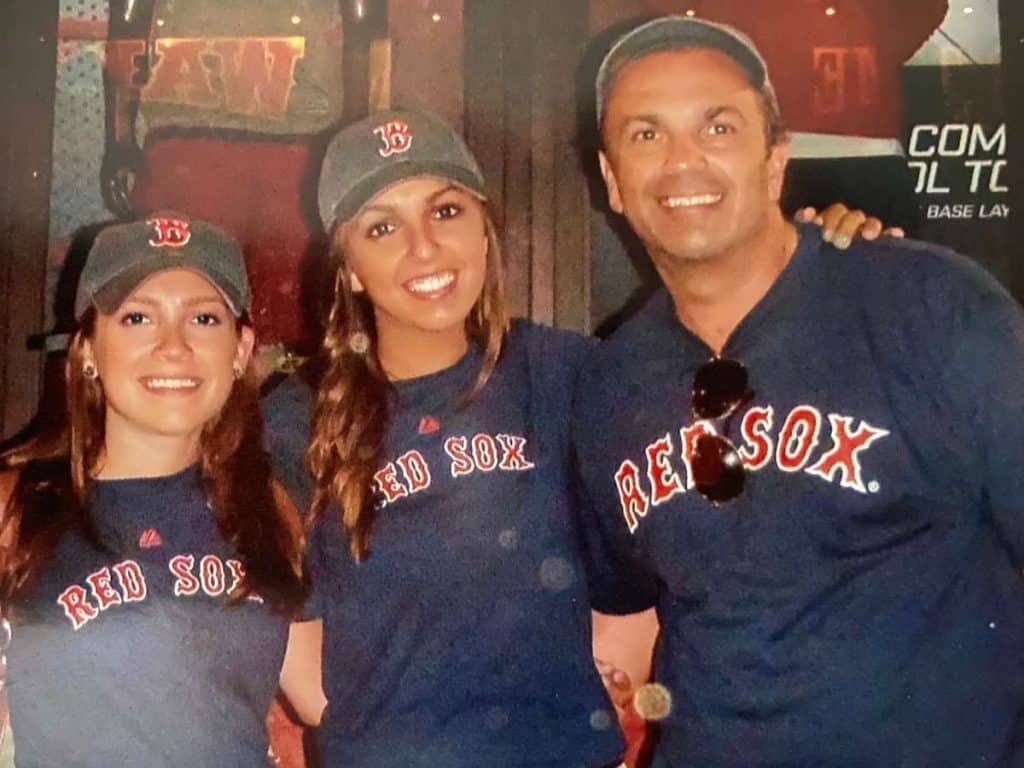 Shortly after the surprise, Kara posted the video on her TikTok account, garnering hundreds of thousands of views worldwide.
With these views, Kara said, came plenty of well-wishes, too.
She added: "The response has been unbelievable.
"I never expected such an outpouring of love and support and prayers from complete strangers.
"Some of the comments brought me to tears and others warmed my heart.
"With everything going on in our country and in the world right now, it was a comforting reminder that there is still so much good in humanity."
Story courtesy of T&T Creative Media