A boy who is deaf was given a birthday surprise he will never forget, as his entire neighborhood signed Happy Birthday to him from the street.
Neighbors of Leo Denenberg, 8, spent two weeks learning the song for the youngster, bringing a huge smile to his face.
Leo uses non-spoken sign language to communicate on a daily basis, and as his friends from school are based around various parts of the Austin, Texas, his mom, Keely, 46, wanted to come up with a surprise in their area.
Keely said that she was not aware of any local residents who know American Sign Language, and so, with the states stay-at-home order in place, she sent out a group text to ask if anyone would be willing to learn Happy Birthday through ASL.
To those who replied, Keely sent two short video tutorials.
On Logan's birthday, 17 neighbors gathered outside the Denenberg's home, formed a semicircle at a suitable distance, and signed the song to the delighted 8-year-old.
READ MORE: Parents Catch Deaf Daughter Adorably Trying to Teach Siblings Sign Language
Leo was then presented with a birthday cake, telling his mother via sign language that the moment made him so happy.
Keely said: "I was touched that our neighbors took the time to learn how to sign to him.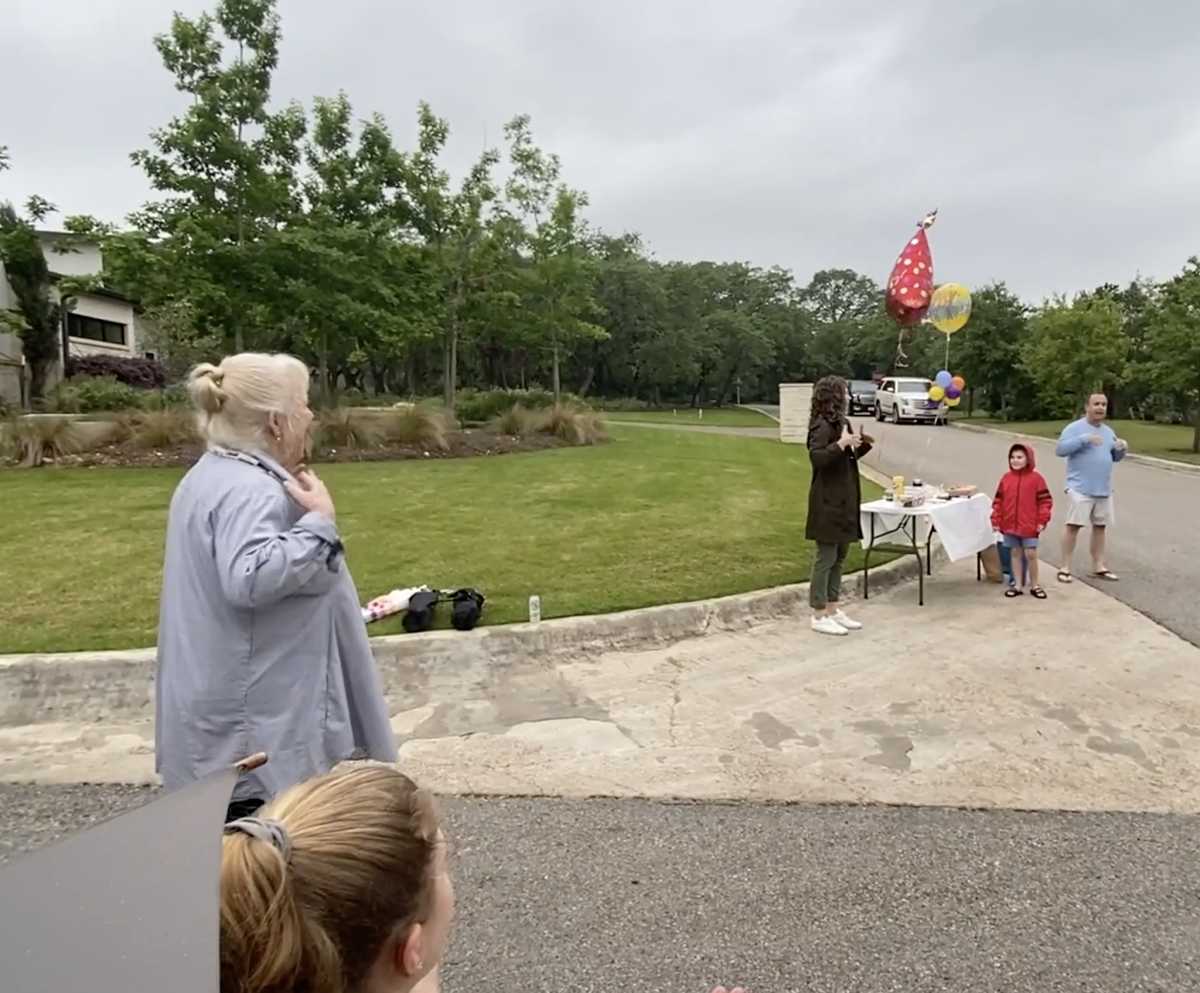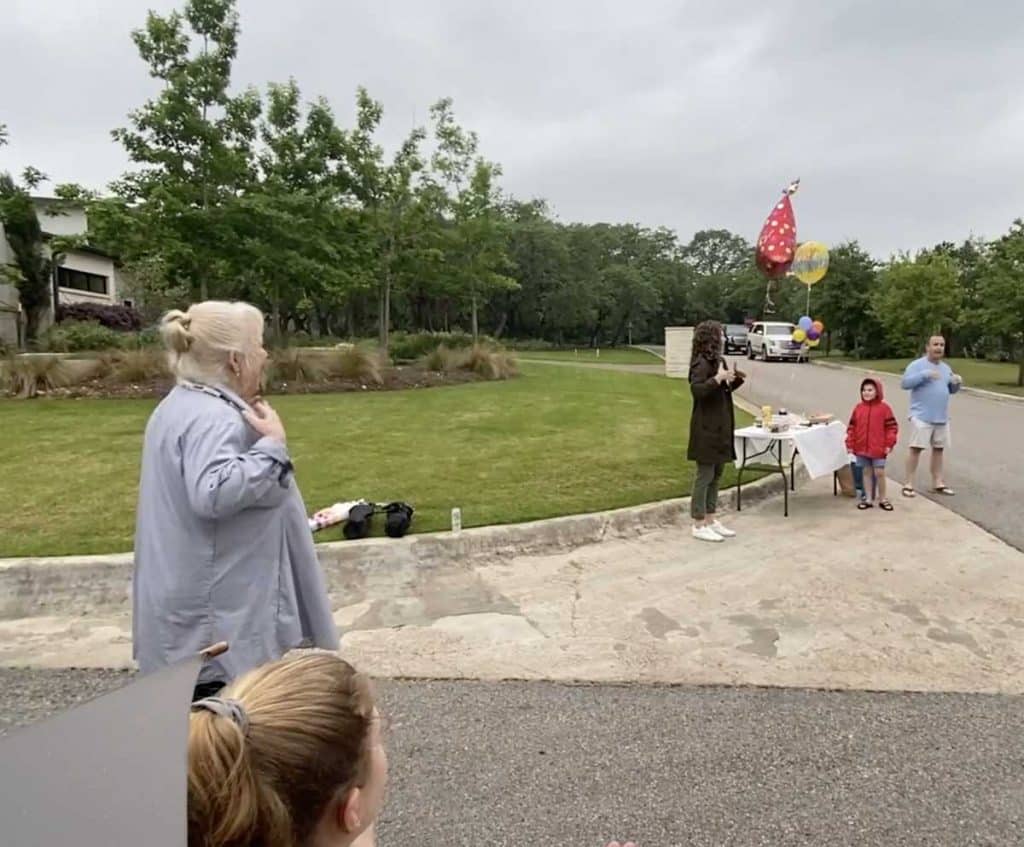 "They seemed excited about learning to sign to him – they were eager to make his day special, which warmed by heart.
"I would love for people to realize how easy it is to learn a few signs in ASL, and for them to consider their community and the people in it who might not have access to things they take for granted.
"Small gestures can make a big impact – this applies to not just the Deaf community, but to other people who are different or feel excluded.
"Inclusion is easier than may seem."
Story courtesy of T&T Creative Media