A husband was left laughing in complete shock when he thought he was playing a part in a promotional ad – only to discover was going to become a father for the first time.
The grand plan was put together for Jeffrey Jensen, 41, by his wife, Amy Silva, 31, who initially reached out to their wedding videographer about her big idea.
Bradley Toms, who had shot the couple's big day, liaised with Amy and it was decided that he would put together a fake promotional ad for his business, in which Amy would come out with the big reveal.
In the ad, the couple from Santa Ana, California, would be asked to write things they appreciated about each other on chalkboards.
Bradley texted Amy and Jeffrey to ask if they would mind being a part of his campaign, and after Jeffrey agreed – with a little encouragement from Amy – the shoot was set up in downtown Santa Ana on March 22.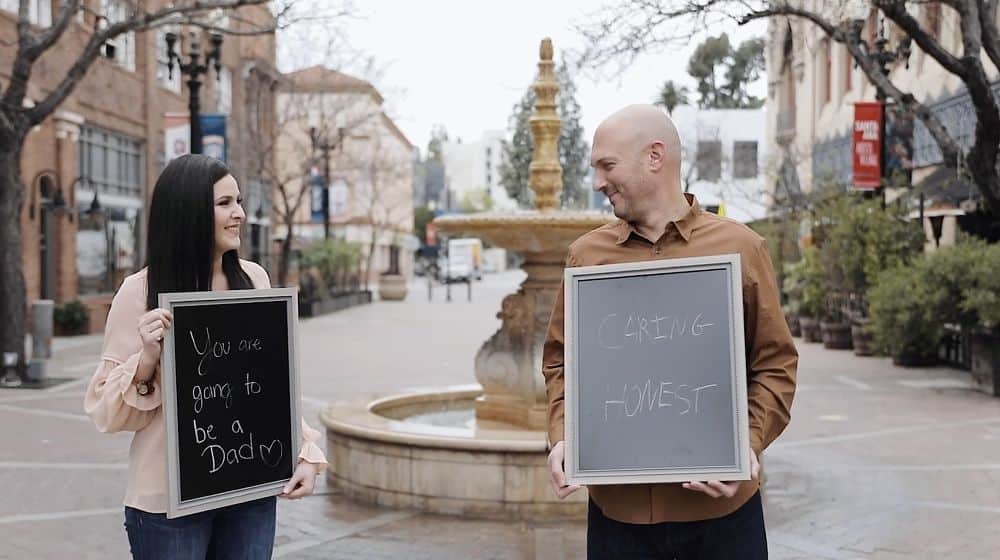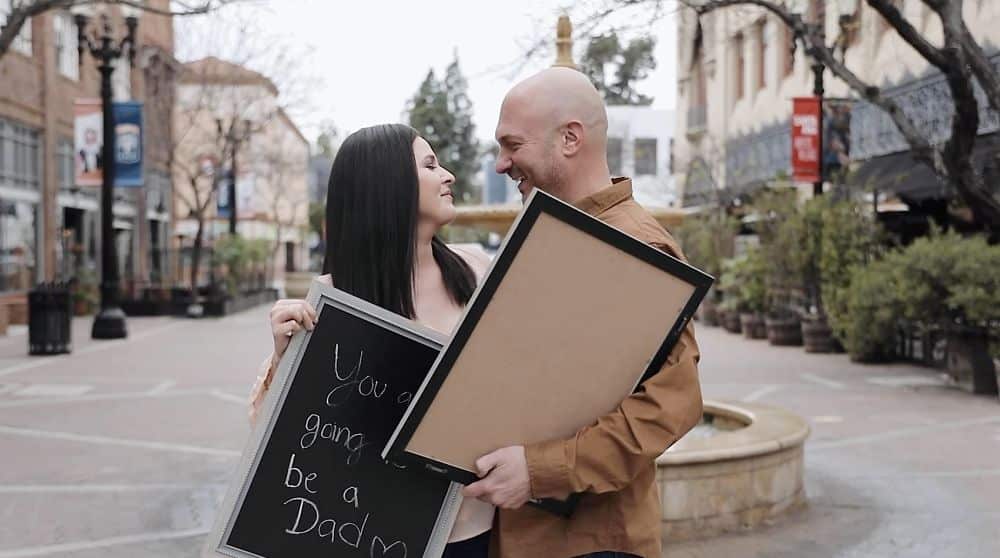 In the emotional video, Amy, with her back turned to Jefferey, wrote on her board, "You are going to be a Dad," while Jeffrey, playing along with the fake ad, wrote he valued that his wife is "caring" and "honest".
As the couple turned around, Amy showed Jefferey her board with tears in her eyes, while her husband could do nothing but laugh in shock.
After a few seconds of stunned silence, Jefferey let out a "Wow!" as the couple embraced.
Bradley, of BVT Visuals, later shared the video on his TikTok channel, receiving tens-of-thousands of likes and messages of support for the couple's show of love.
Amy is due to give birth later this year.
She said: "I was very nervous when Bradley gave me the cue that we would now use the chalkboards, and especially when I had to write down that he was going to be a dad.
"When I saw his reaction, I was just happy, excited and hopeful for what our future holds.
"I cried with happiness but also laughed and smiled to see his reaction of being surprised.
"It makes me happy to see that it brings joy to others.
"I was not expecting for the video to get the response it did."
Story courtesy of BVT Visuals via T&T Creative Media