A pair of radio hosts gave a 90-year-old man a birthday surprise he will never forget after he called into their show to wish himself a Happy Birthday because his wife has dementia and could not remember to do so.
Howard Saunders called CJLS Y95.5's morning show, Tri-County Mornings, on Friday, November 13, when he explained to presenters Hartley Reed and Courtney Amirault that he was offering himself the gesture on his wife Joyce's behalf
"I know she would like to wish me a 90th birthday," Howard, from Yarmouth, Nova Scotia, Canada, said, with Hartley then responding to wish him a happy birthday on behalf of the show and its listeners.
But Hartley could not stop thinking about the moment, given the sincerity, compassion and sadness in Howard's voice.
And so, with the help of his listeners, that very same day he and Courtney tracked down the housing complex Howard and Joyce were believed to have recently moved to.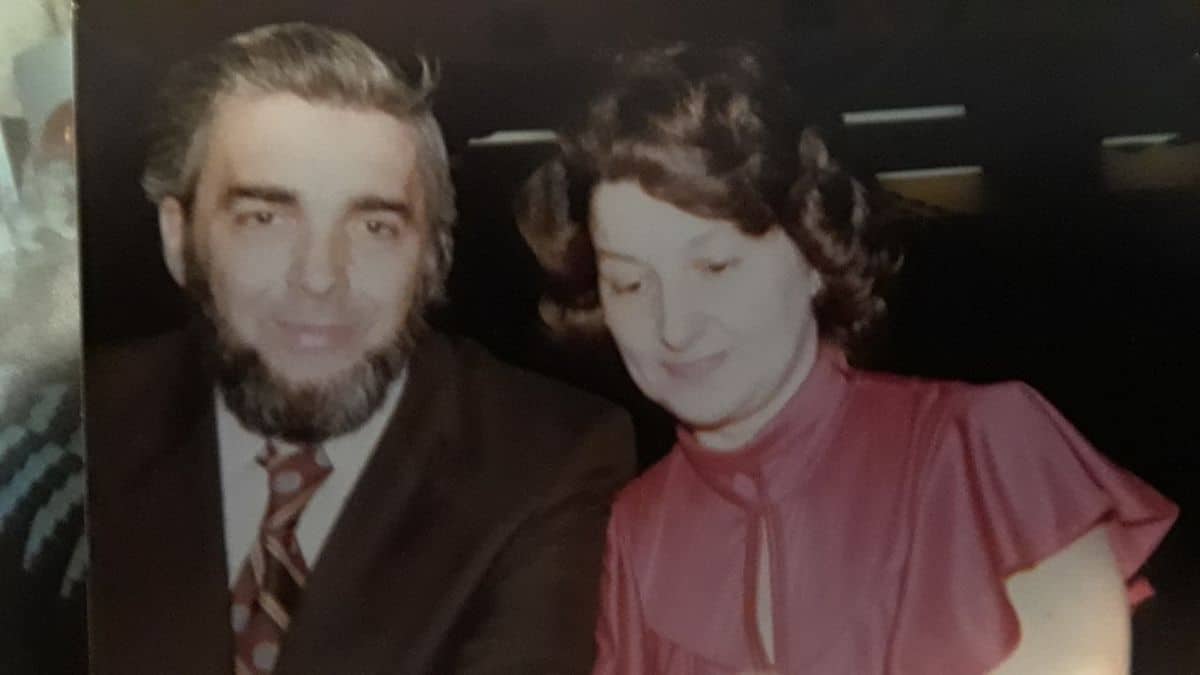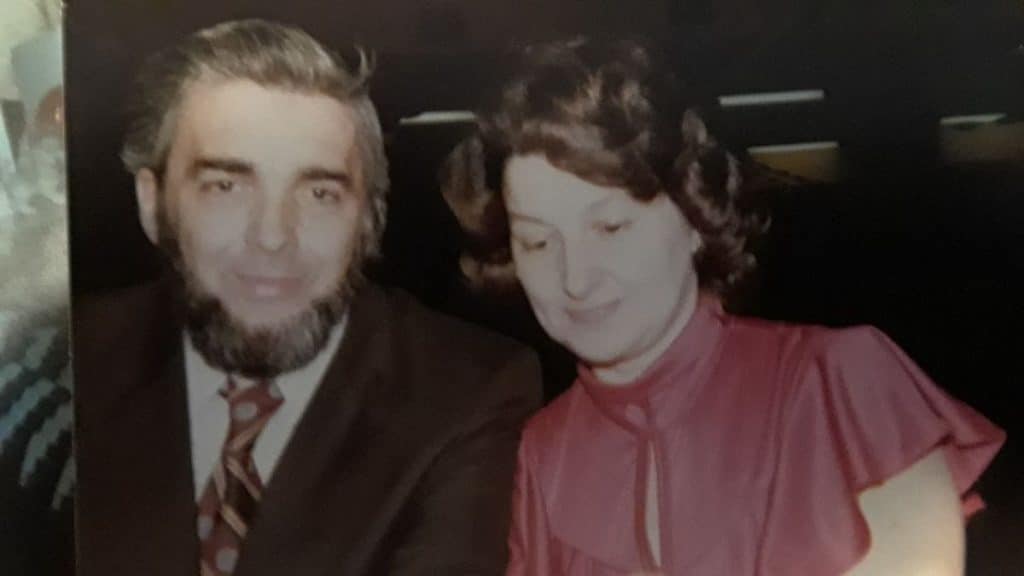 The pair first headed to a couple of stores, where they purchased a cake for Howard, a card that was to be signed by everyone at the station, and a helium balloon.
But when they arrived at the complex, Hartley and Courtney thought they were out of luck – having knocked on more than 30 doors, no-one knew Howard or had any idea where he lived.
Dejected, the pair were about to head home, when they noticed a Meals on Wheels driver knocking on a door with no answer.
Hartley asked if this was, in fact, Howard's apartment, to which the driver said it was.
The buoyed presenters decided to then wait outside Howard's home, and when they saw the 90-year-old escorting his wife into the apartment, they headed up behind him to surprise Howard with his gifts.
When he was presented with his presents, Howard's eyes immediately began to well up, while presenters Courtney and Hartley also said they welled up too.
Hartley said: "I have been a radio broadcaster for 25 years, and in these 25 years I have heard many heart-touching things from many listeners.
"Howard's voice had sincerity and compassion along with sadness in the fact that he was calling in with his own birthday greeting because of his wife having dementia and not being able to remember it.
"I heard the love Howard had for his wife in his voice and how he said that she would have called had she remembered.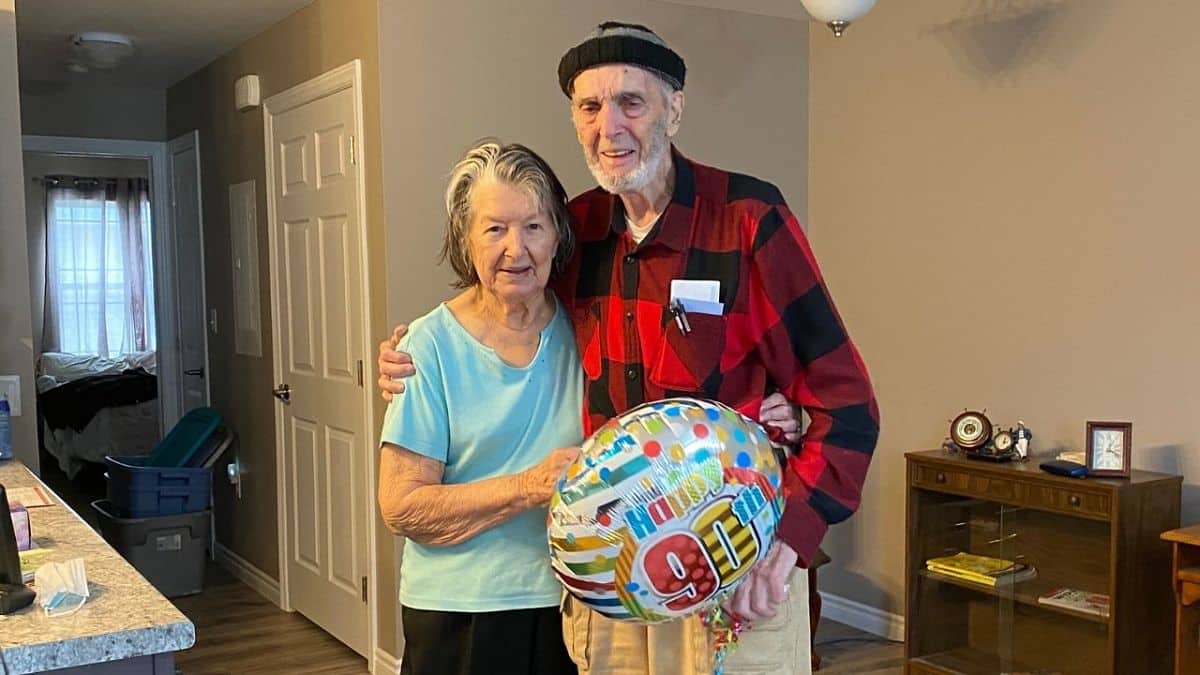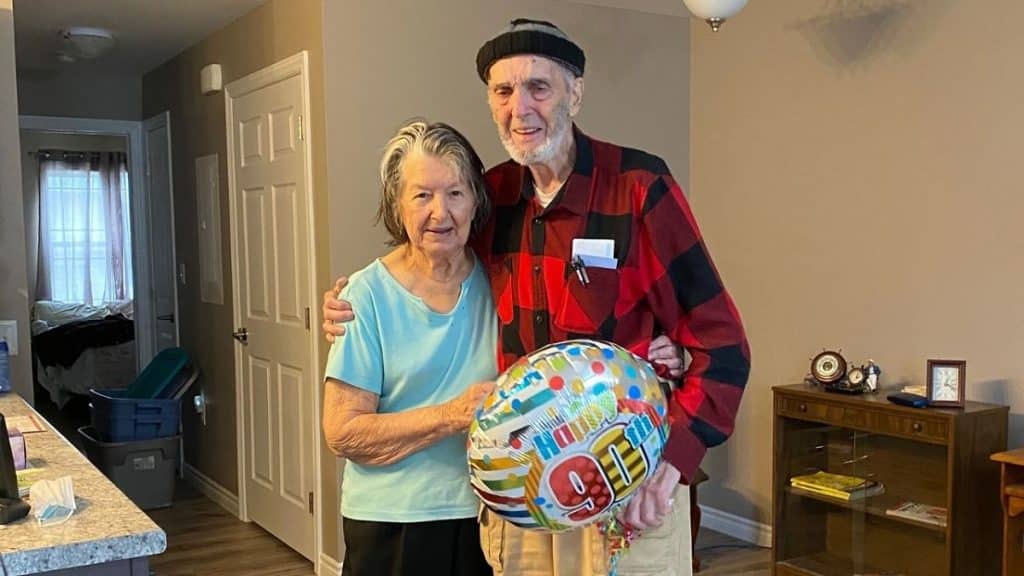 "I felt compassion for Howard and touched that he reached out to call, enough so that I reacted.
"It filled my heart that I was able to help make Howard's day better.
"Don't be afraid to reach out and do something compassionate that may change someone's life or day. "There are people with daily struggles and sometimes it only takes a small effort to have a huge effect."
Story courtesy of CJLS Y95.5 via T&T Creative Media