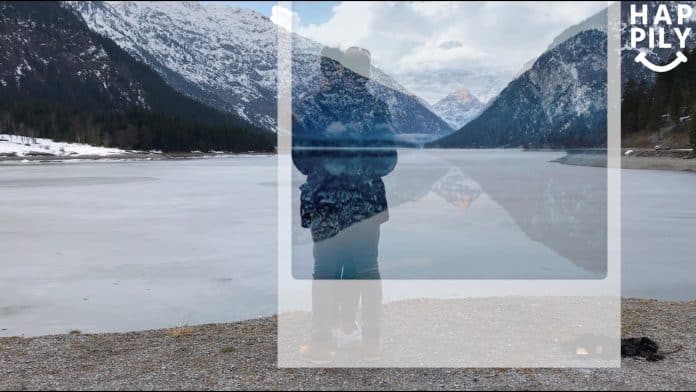 A man may have pulled off a picture-perfect proposal – tracking down the breath-taking location on a postcard given to him by his girlfriend at the beginning of their relationship.
The postcard, featuring the words 'The Best Is Yet To Come' was given to James Chiffi, from London, UK, by his now-fiancée Harriet Bradfield in 2016.
So, when he felt it was time to propose to Harriet, he set out to discover the exact location of the postcard – going so far as to track down the original photographer via the publishing company.
After learning the location, James booked a city break to Munich and while there suggested they go for a drive to take in some scenery – before driving down to Lake Plansee in the Austrian Alps.
In the video, Harriet notices the setting is familiar, but it's not until James turns her round she sees the same view from the postcard, and breaks down into tears as James drops to one knee.
Recalling the proposal, filmed on March 17, James said: "The card and the words "The Best Is Yet To Come" came at quite a significant moment in our relationship as we had both declared how we felt for one another.
"Initially Harriet didn't realize where we were and hadn't connected the trip back to the card.
"As I started to lead in to my proposal she mentioned how beautiful the scenery was and that it reminded her of "that card".
"At this point I spin her around to take in the view in front of us, she then bursts in to tears and realizes we are actually standing in our postcard.
"She thought that was the big reveal and had no idea I was about to propose – I'd always deliberately led Harriet to believe I was not interested in marriage when in reality I'd been planning to from the moment I fell in love with her.
"I explained I had asked her dad for her hand in marriage, consulted her mum and got down to one knee in the middle of our postcard and popped the question – thankfully she said yes."
James set up his phone the pair under the guise of taking a selfie so not to give anything away.
He added: "I think privately Harriet has always imagined a moment like this but I couldn't have ever wished for it to go so well."