A dog owner has been finding her Labrador in the family hot tub multiple times a day since it discovered it for the first time.
Julie Sanchez doesn't have to look far when pooch Sammie Jo isn't by her side, as the chances are the luxury-loving lab is chilling in the hot tub at their Texas home.
In a hilarious clip, Julie captured the moment Sammie looks totally relaxed in the tub before being caught by her owner and begrudgingly getting out of the water.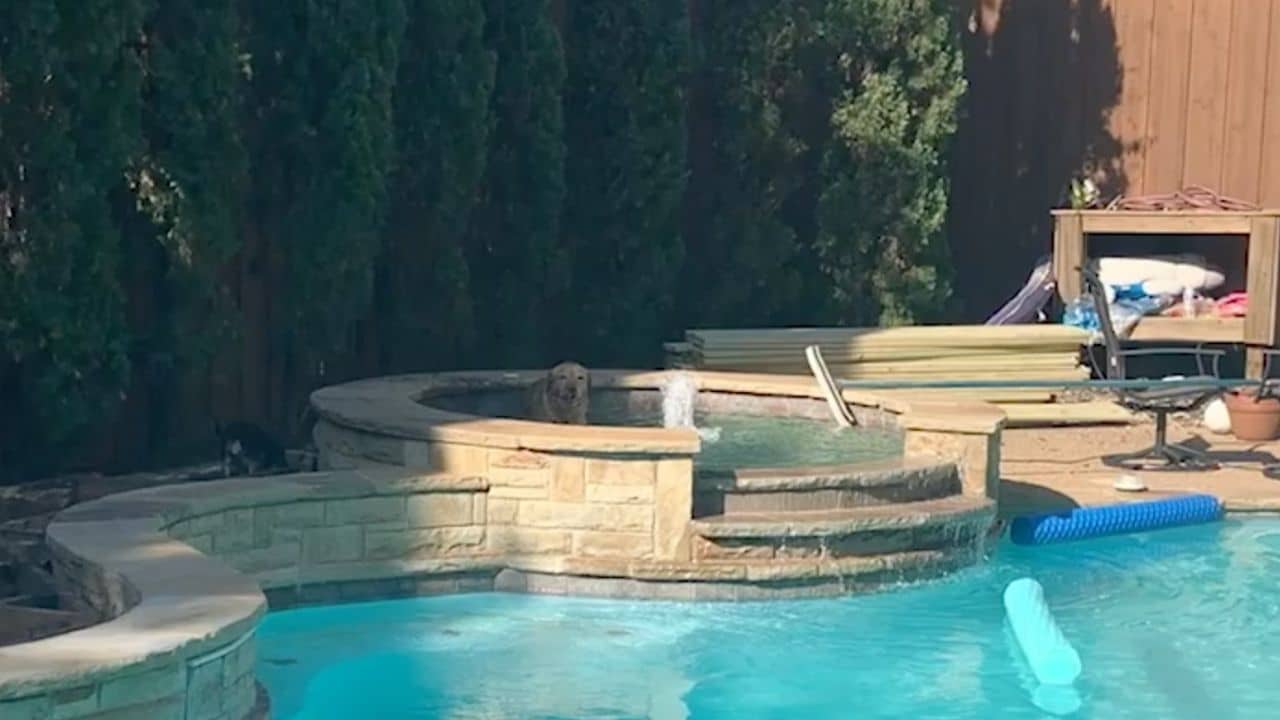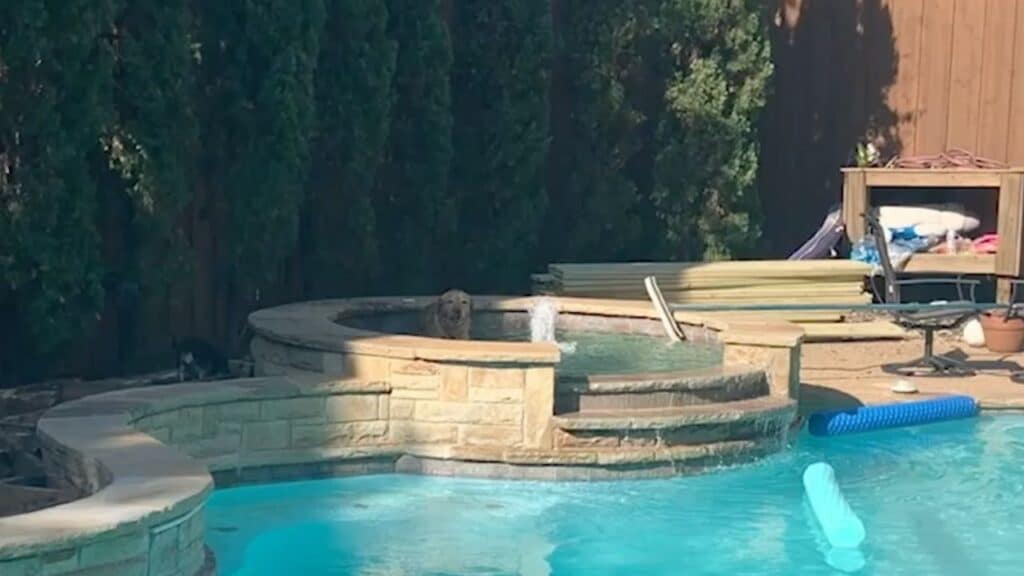 RELATED: Family Rescues Abandoned Dog With Matted Fur, Gives Him a Second Chance at Life
Julie said: "When I first realized something was happening, I heard the hot tub water coming over to the pool more than usual – I jumped out of my chair because I thought she fell in.
"At first it was so funny and now she gets in so much she is always wet and tries to come in the house and jump on my white down comforter.
"She gets in three or four times a day and stays in there for a few minutes each time."