A kindergarten teacher surprised her first-ever class with a fun way to create a lasting memory of their time together by letting them to draw on her dress – and the result was adorable.
Heather Stansberry, from Palm Desert, California, taught her first-ever class at Desert Christian Academy for the last time on May 24.
So ahead of the milestone moment, she started thinking of ways to create a keepsake of the occasion.
Heather, 24, decided to borrow a concept she'd seen on social media three years earlier, where popular content creator Maddison Jantzen asked her class to draw on one of her dresses.
At the time, Heather wasn't yet a teacher – but she thought if she ever went into the profession, she would love to use the idea with her future class.
And so, a few weeks before the final day itself, Heather purchased a white dress from Amazon and informed her students of how important they were to her and explained the dress idea.
Over the weeks that followed, Heather's 21 pupils worked on her dress one at a time, carefully using their creativity to doodle fun, colorful designs on the white dress.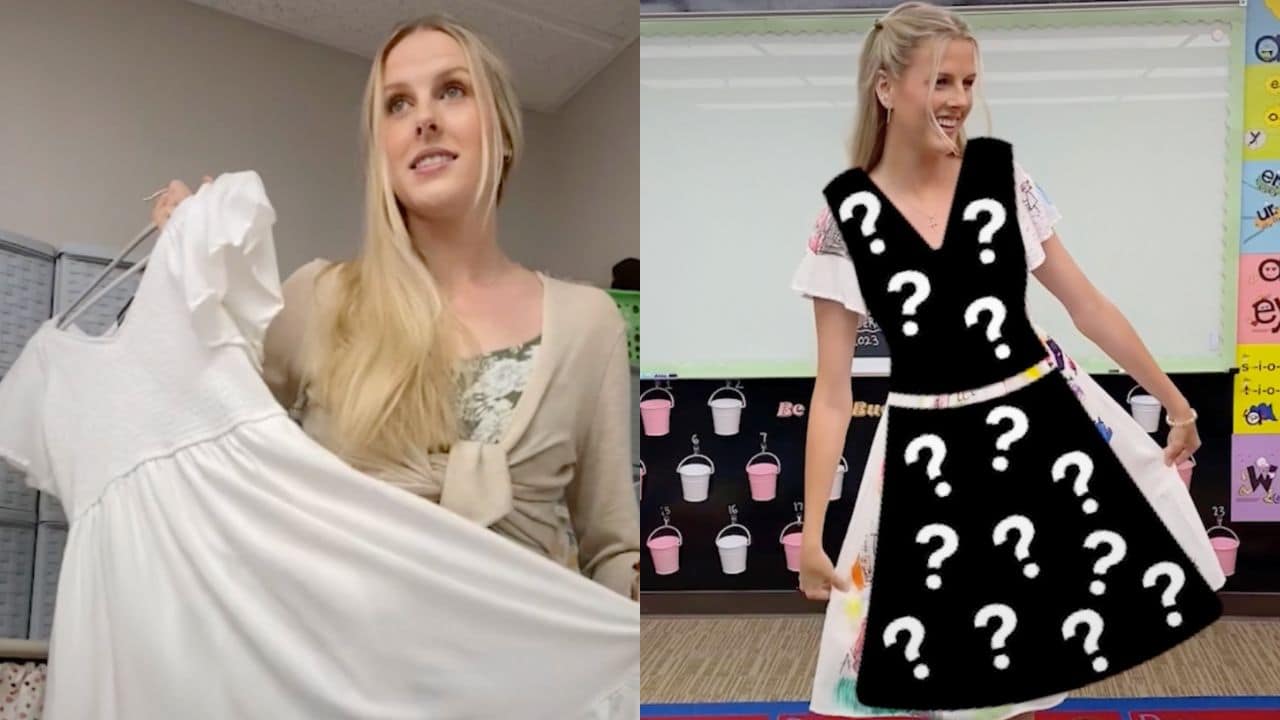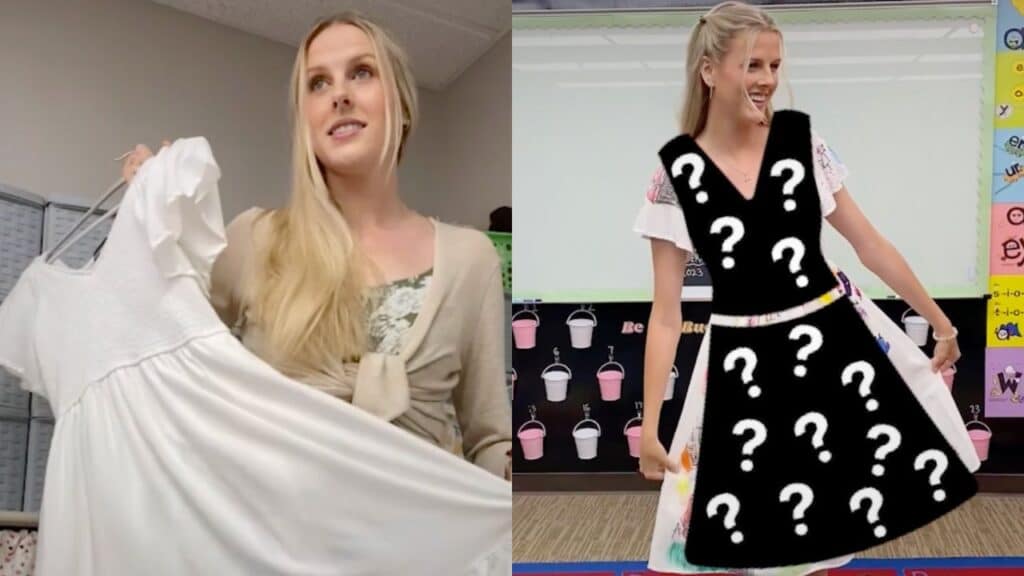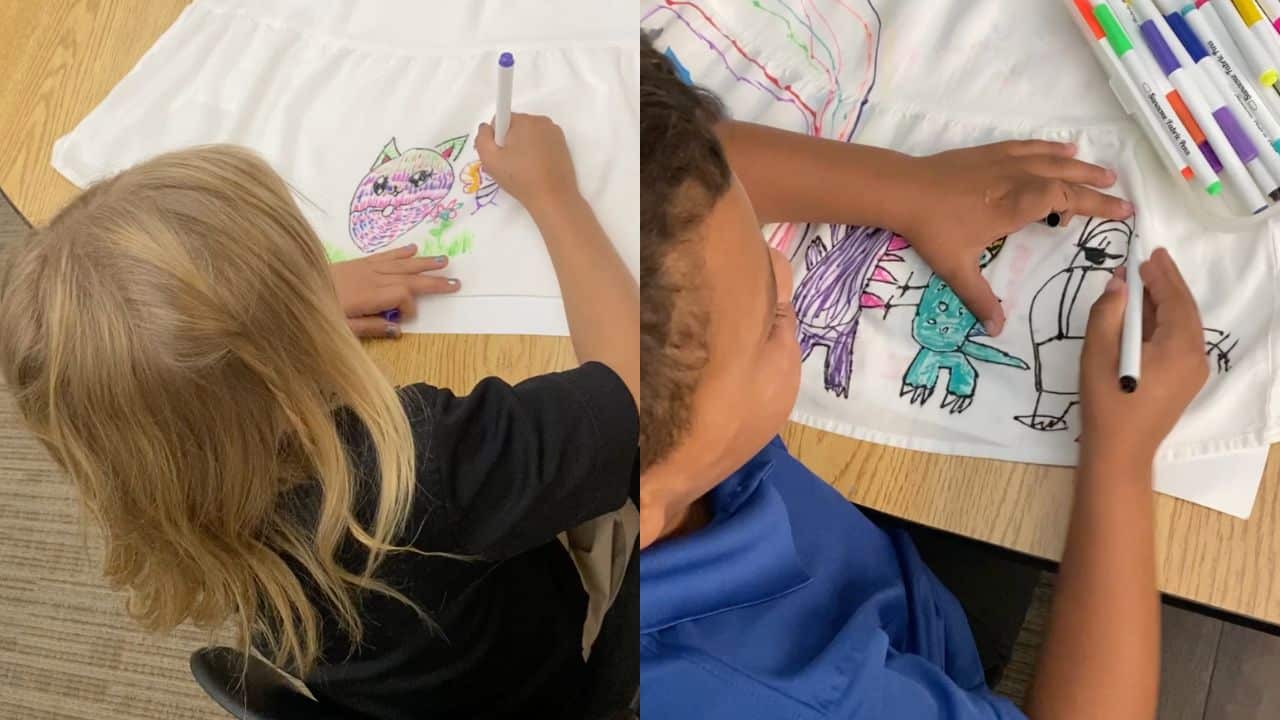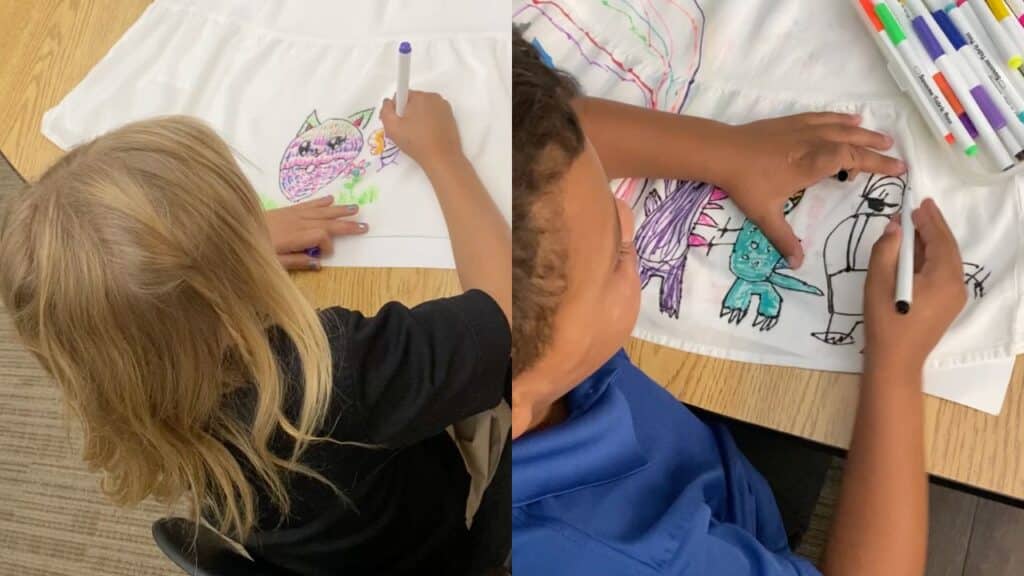 RELATED: Kindergarten Teacher Has Unique First Look Photoshoot With Her Students
She then revealed their excitable reactions as she revealed the finished creation on the final day of class.
Heather also has future plans for the dress – such as wearing it to her first-ever class's graduation.
She said: "This job is something I have been endlessly praying for the last few years and my students mean so much to me because they are my answered prayers.
"It's a bittersweet goodbye to my first class because I am so excited to watch them grow but my heart breaks because they have a piece of my heart they are taking to first grade with them.
"They fill my heart with joy, they make me laugh every day and they give me the energy I need to serve them well – they have grown so much from the first day I met them to now.
"The reason I love kindergarten so much is because they essentially come in knowing little and they leave knowing all the foundational knowledge they can build upon for the rest of their lives – they are so excited to learn.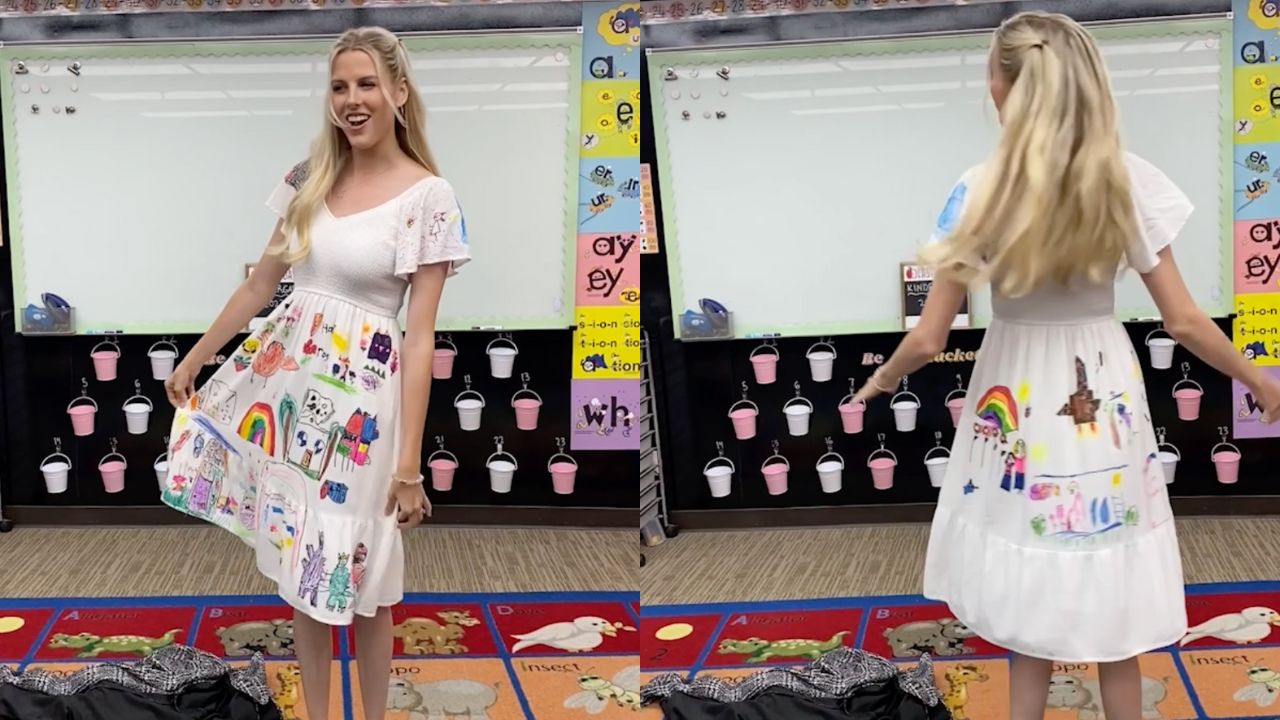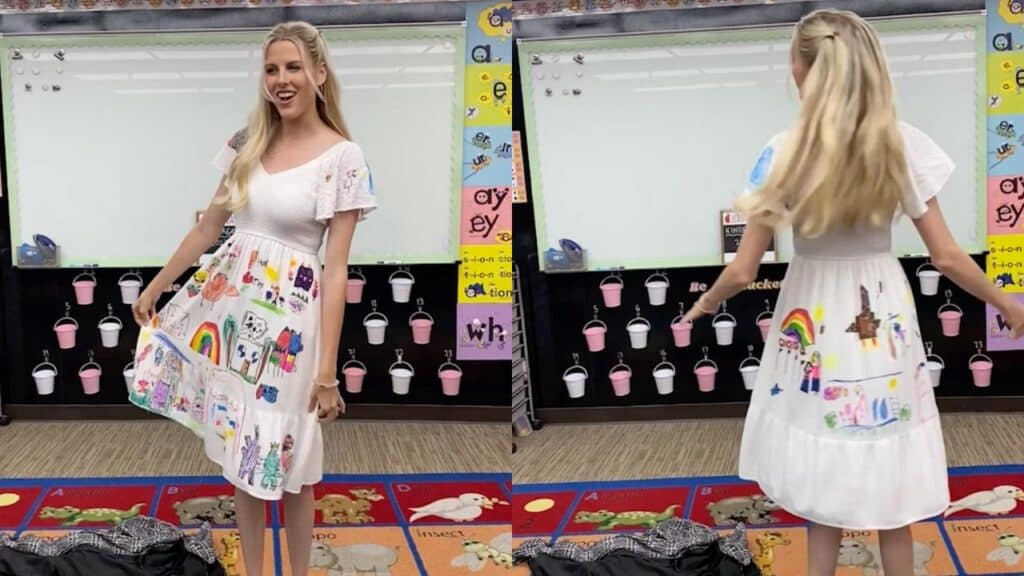 RELATED: Retiring Teacher Surprised By Students At Disney
"I want parents to be comforted in knowing there are teachers out there that will passionately teach and nurture their child.
"I also have been seeing a lot of teachers lose motivation in teaching as a lot of teachers have been sharing on social media that they are leaving education.
"I hope I can motivate other teachers to keep going and understand that while the education system may be broken in many areas, the little moments like this are extremely rewarding.
"I would love to one day be able to wear this dress to their graduation.
"I will also most likely be wearing it on the first day of school next year as a tribute to my first class ever.
"I am a very sentimental person and I spend a lot of my time looking through my memory boxes and pictures, so this dress is something else to add to my collection of physical memories."