A kindergarten teacher decided to have a unique take on the classic "first look" photoshoot – by donning her wedding dress and having the shot in front of her students.
As Kelsey Smith Moeller's students walked into her classroom at Hugh Goodwin Elementary, in El Dorado, Arkansas, they were left in stunned silence as they saw their teacher in her white dress.
First look photoshoots often capture the reaction of the groom-to-be or the bride's father, but local photographer Angi Gibbons of Flying Pig Photography had other plans.
Angi had been asked to oversee the shoot, and when she heard that Kelsey was a teacher, asked if she would like to take a bridal portrait with her class.
Kelsey and her mom, Jerri Beth Smith, loved the idea, and in total 19 kids were present for the big shoot who were all excited for their teacher ahead of the big day.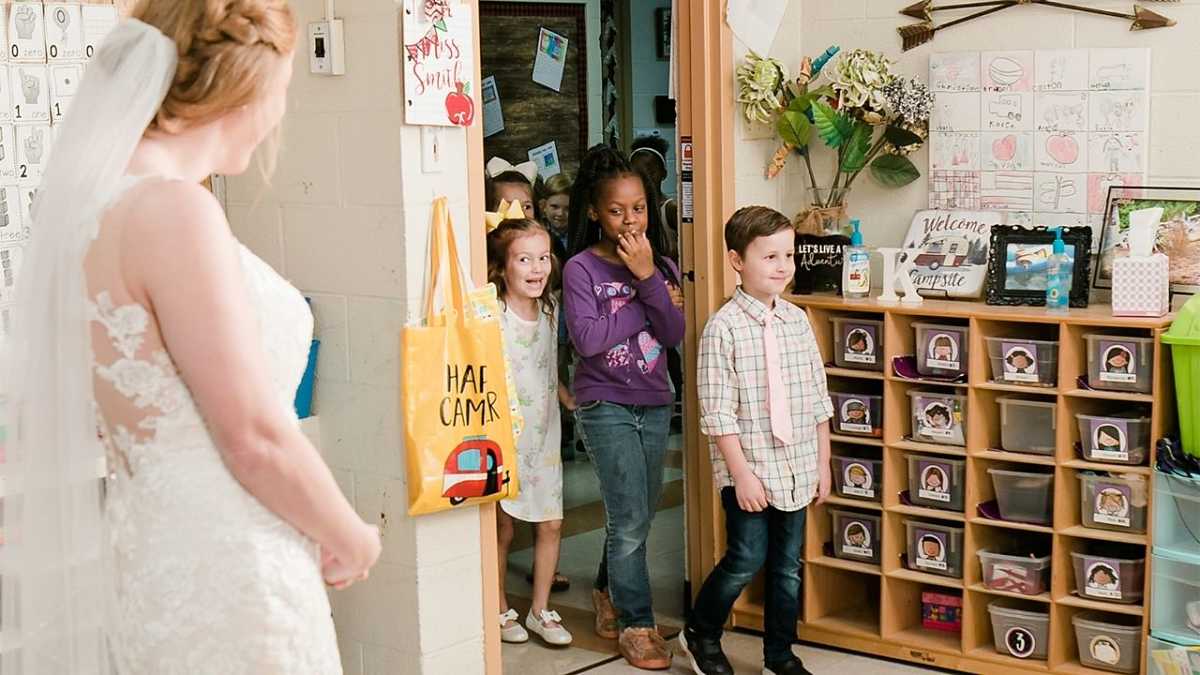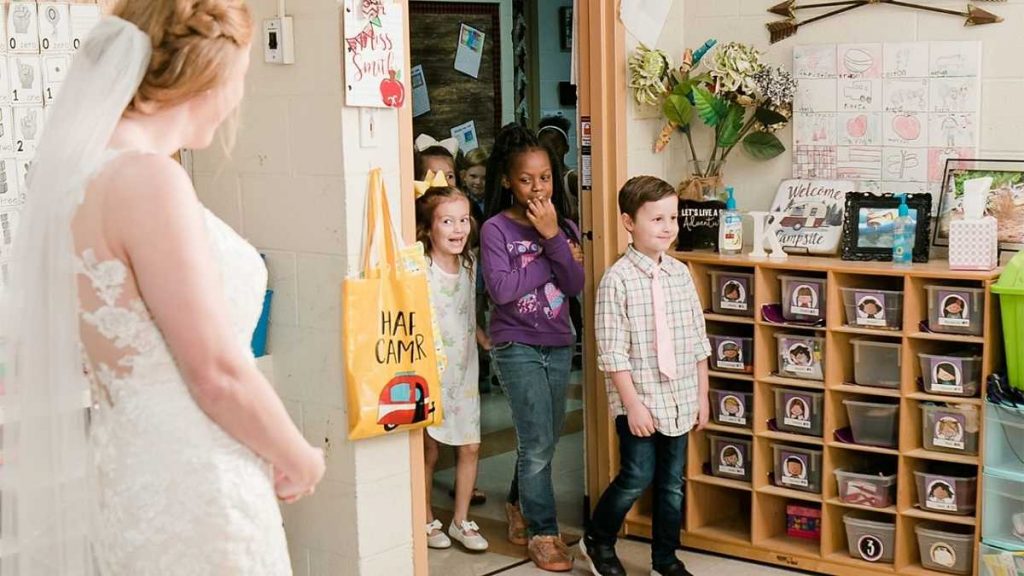 The event was also well-timed, taking place on March 12, five days before COVID-19 restrictions closed the school.
Kelsey said she was nervous ahead of the reveal, as five- and six-year-olds are very honest in their assessments.
Kelsey married her husband, James Frederick Moeller on May 30, and Angi's first look photos were given their own special place at the wedding.
Kelsey said: "I was nervous for them to see me – kindergartners are very honest, so I was so nervous about what they would say.
"It made me so happy to see their little reactions as they were so excited and just smitten, the girls were giddy and the boys weren't sure what to do.
"I think the reaction to the shoot has been great and very positive, I wasn't expecting it to go viral, but I'm glad it has.
"People need happy moments right now, and I am glad that it could be of me and my kiddos.
"I hope people watch it and it gives them something to smile about.
"Our world is filled with so much hurt and dark times right now, and I hope that we are that light that gets someone through.
"Our students are our world and including them in something like this is something they will never forget."
Story courtesy of T&T Creative Media