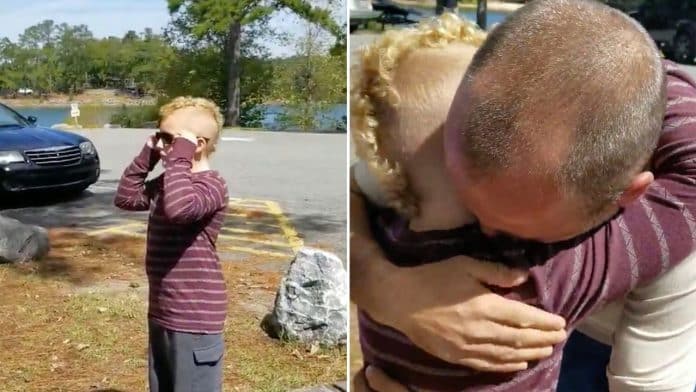 Imagine not being able to see the beautiful, vibrant color of nature. The reds and yellows of fall, the bright greens of summer.
For one 11-year-old boy named EJ Denny, his reaction to realizing all nature wasn't brown and black broke her heart so much she had to do something about it.
Driving a scenic back route through their home state of Georgia, the Denny's were marveling at the amazing landscapes unfolding in front of them.
But after mom Tracy commented on the lovely tree colors EJ replied, "They're green? They all look brown to me".
It was in that moment she realized her son was missing out on something really special – and it broke her heart.
Tracy Denny

"My heart broke for a second when I realized he was missing out on so much of nature's beauty"
Determined to help her son experience nature in all its glory, Tracy and her husband Earl decided to put some of their savings towards a pair of specialist glasses that help correct Ej's red-green color imbalances.
And EJ's emotional reaction to seeing the real beauty of nature for the first time brought a tear to all his family's eyes.
Watch the video to see for yourself the power of color and nature!