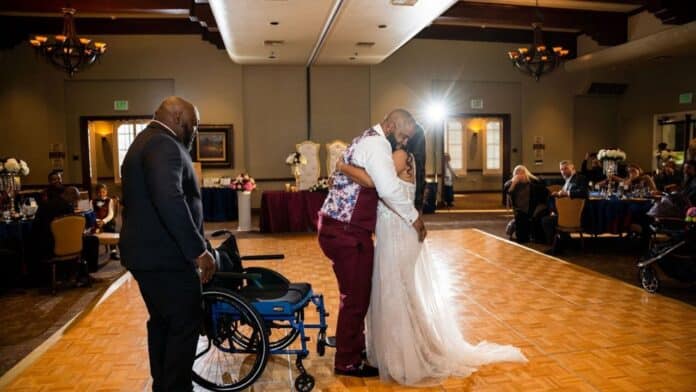 A wheelchair-bound groom gave his wife a beautiful surprise on their wedding day, by undergoing months of physical therapy so he could rise from his chair for their first dance. 
In the sweet footage, Manasseh Carthron, 38, is seen rising from his chair and resting on the shoulder of his wife Kolbyann's shoulder, prompting emotional reactions from guests as Ed Sheeran's "Thinking Out Loud" plays.
Manasseh suffers from an ultra-rare brain condition called Arnold Chiari Malformation (ACM), which causes him substantial balance and mobility issues.
Despite debilitating pain at times, Manasseh has kept fighting, undergoing his most-recent brain surgery in October 2020, when doctors removed a tumor the size of a kiwi.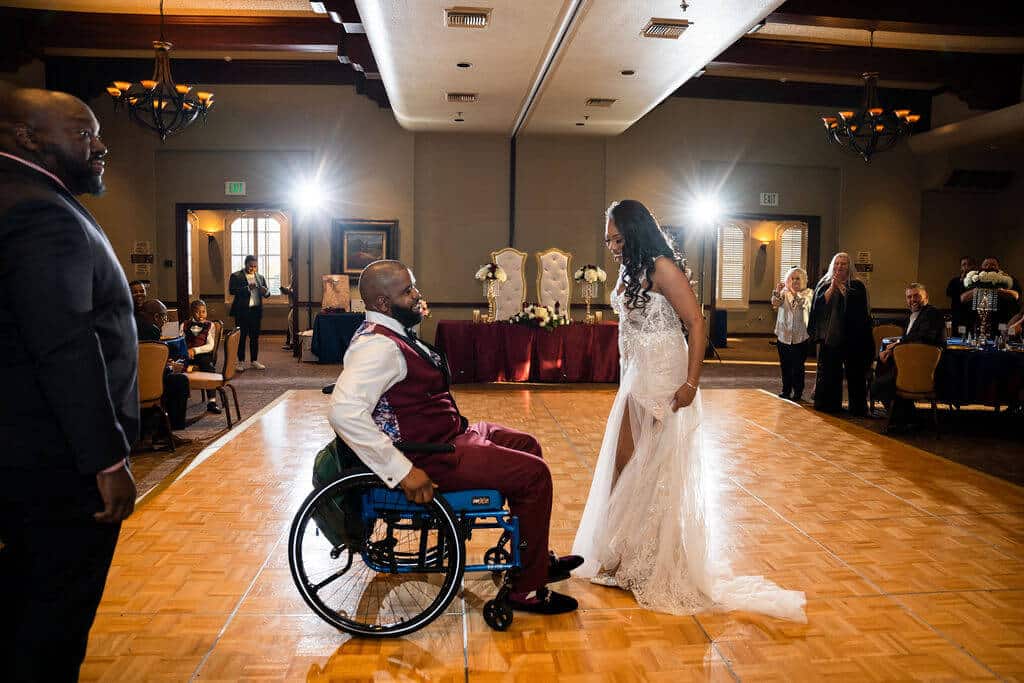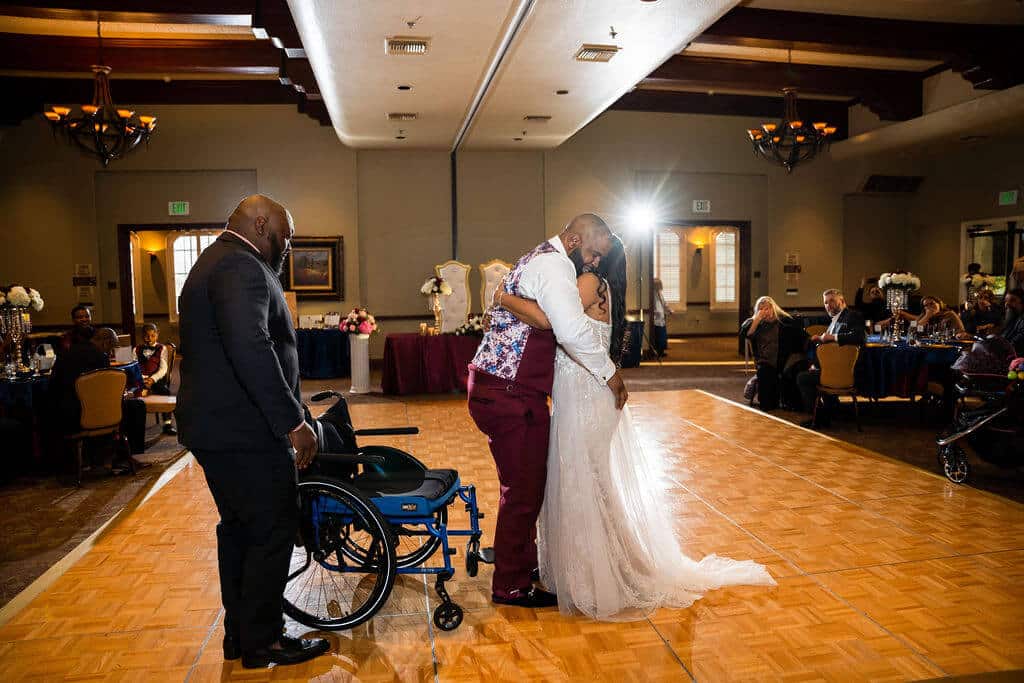 Manasseh first underwent brain surgery for ACM in 2014 and has been in a wheelchair ever since.  
He and Kolbyann, 36, who goes by 'Koko', have been friends since childhood, and they have been together on and off for 12 years. 
On Valentine's weekend of 2021, Manasseh asked Koko to marry him, and their wedding took place on March 5, at Red Hill Country Club, in Rancho Cucamonga, California.
Ahead of the first dance, Manasseh said he was extremely nervous, as he was afraid of slipping in front of friends and family.
Fortunately, the dance went perfectly, and a close friend of Manasseh was able to capture the moment on video. 
Manasseh, who has a nine-year-old son, Champion, with Koko, said: "When I saw Koko's reaction, I was encouraged and emotional.
"All I wanted to do was give my wife a beautiful memory at our wedding that did not involve me being in a wheelchair.
"I just wanted her to experience a first dance with her groom like couples do at their weddings.
"I went to months of physical therapy a physical therapist and also did some work on my own to be strong enough to stand for her." 
Story via T&T Creative Media