A new great-grandfather began to sob uncontrollably in a hospital ward, as he was surprised with the news that the latest family member had been named after him and his father.
In the wholesome footage, Larry Kayler Myers, 65, can be seen entering the room with his camera in-hand, ready to photograph granddaughter Samantha Williams' new arrival.
But as Larry entered the room, he was immediately presented with a document: the birth certificate of one Lincoln Kayler Williams.
Kayler was Larry's father's name, and was then passed down to him in the form of a middle name.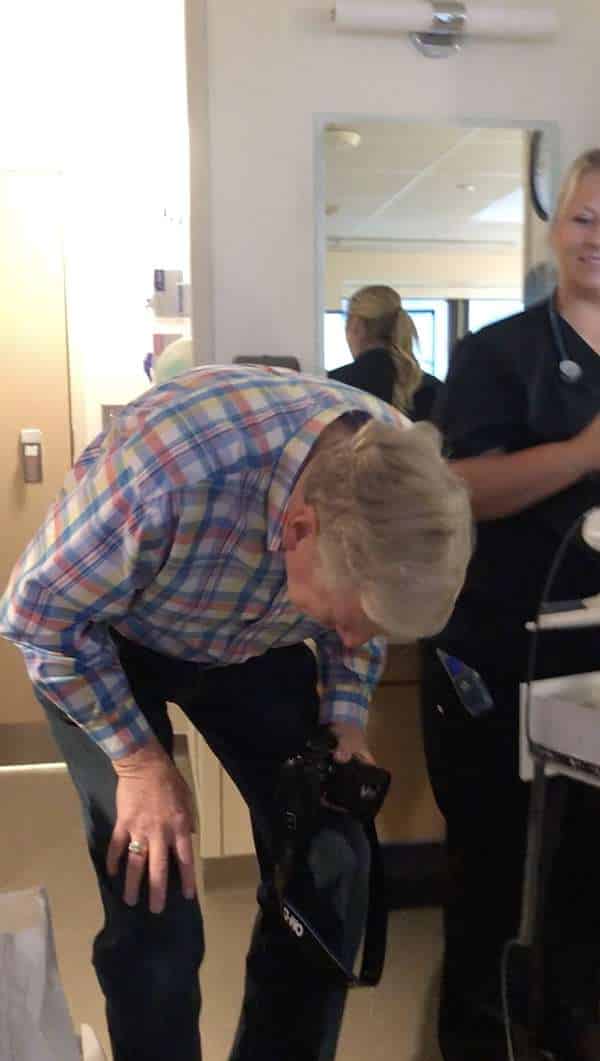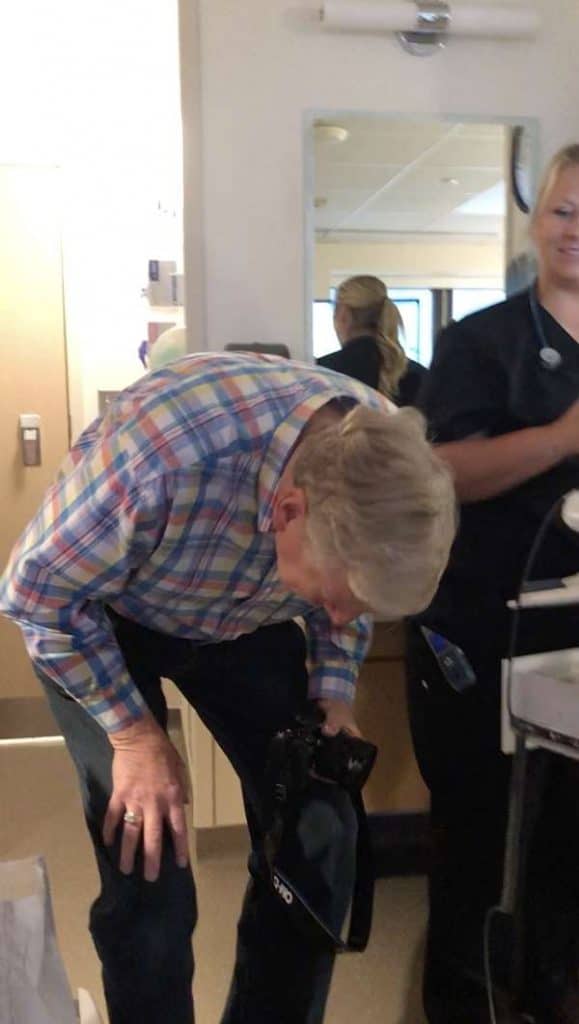 Having skipped a few generations, Samantha wanted to surprise her grandfather with the gesture, which caused Larry's bottom lip to shake and tears began to flow.
The moment took place on at St. Francis Hospital in Tulsa, Oklahoma – but it wasn't until recently that Samantha shared the video on her TikTok channel to a warm response.
Lincoln was also seen as somewhat of a "miracle baby" for his family, as he was a fertility baby after Samantha and her husband, Thomas, had tried to have a child for six years.
Then, when Samantha was pregnant, she was was attacked on her driveway, she said, but Lincoln Kayler fortunately survived.
Samantha said: "Papa's dad passed many years ago, so it was nice to see all of his emotions realizing the name would carry on.
"The response has been overwhelmingly positive.
"I had no idea people would see and fall in love with Papa.
"It's evident that others can see his kind and gentle nature.
"There have been people saying he's Tik Tok's Papa now.
"He loves that and said he'd gladly step in."
Story courtesy of T&T Creative Media