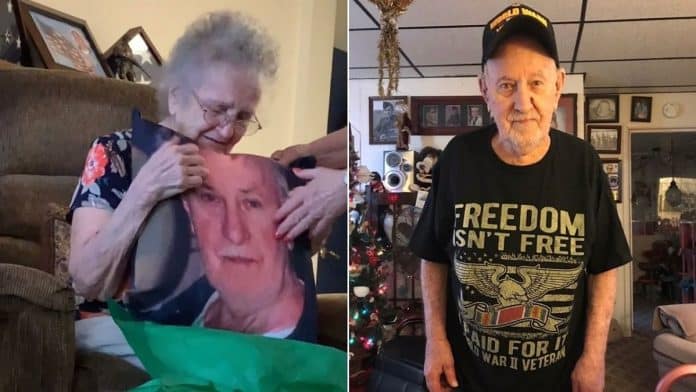 A beloved grandmother could not hold back her happy tears when she was surprised with a pillow of her late husband of 70 years.
Estella Cobert, 88, lost her husband Charles Robert, 90, a World War II veteran, in December of 2019, and every night since she had fallen asleep next to a photo of him.
Wanting to come up with a way to surprise her grandmother on her upcoming birthday, Ashley Martinez, 30, from Smithfield, Pennsylvania, decided to take the photo Estella cherished so much and have it turned into a pillow.
On July 15, Ashley presented Estella with the bag that contained the sweet gift.
As her grandmother pulled out the pillow and looked at the face staring back at her, she immediately began to well up, hugging the pillow closely.
Since then, Estella has slept with the pillow every night, holding it as she falls asleep.
Ashley posted the video on her TikTok channel, and it soon garnered more than 40,000 views.
This, Estella thought, was incredible, and when her granddaughter showed her the kinds of responses her reaction had received, she began to cry once more.
To date, the video has been viewed more than 12 million times.
RELATED: Grandmother Receives Pillow Made From Late Husband's Shirt In Heartwarming Gift
Ashley said: "In the moments leading up to giving her the gift, I was nervous but also excited.
"My whole family knew about it and we all knew she would love it, but we all also knew she would cherish it so much that she would cry.
"After seeing her reaction, my heart felt like it exploded.
"You could just feel in the room how much it meant to her and how much she loves and misses my grandfather.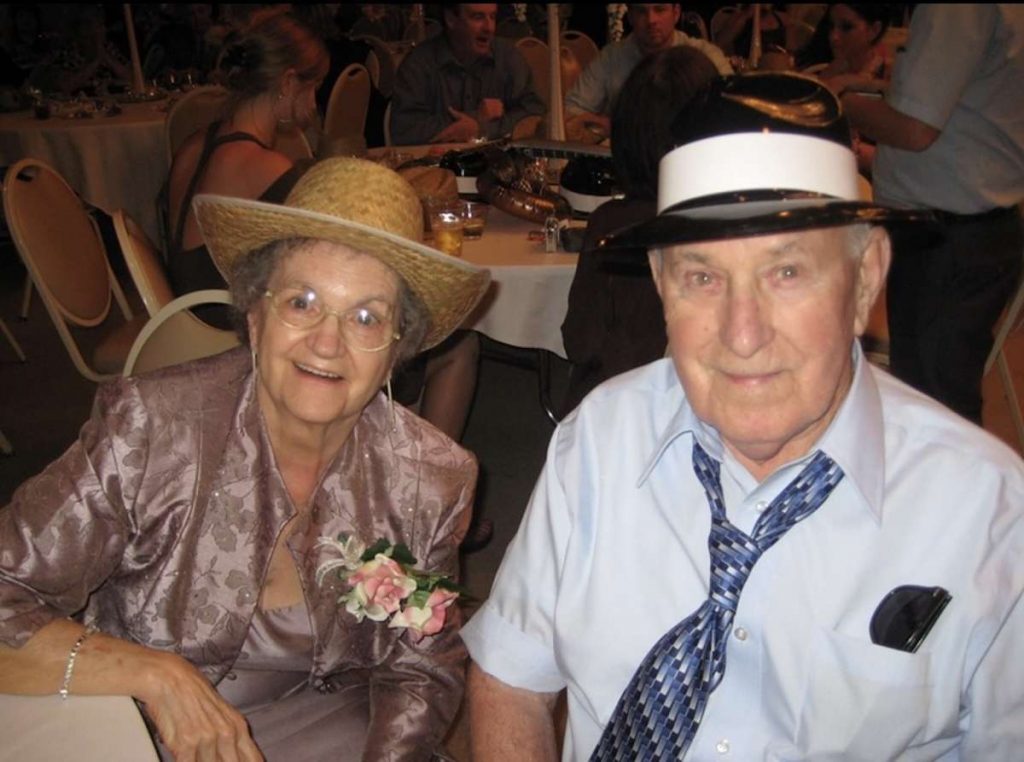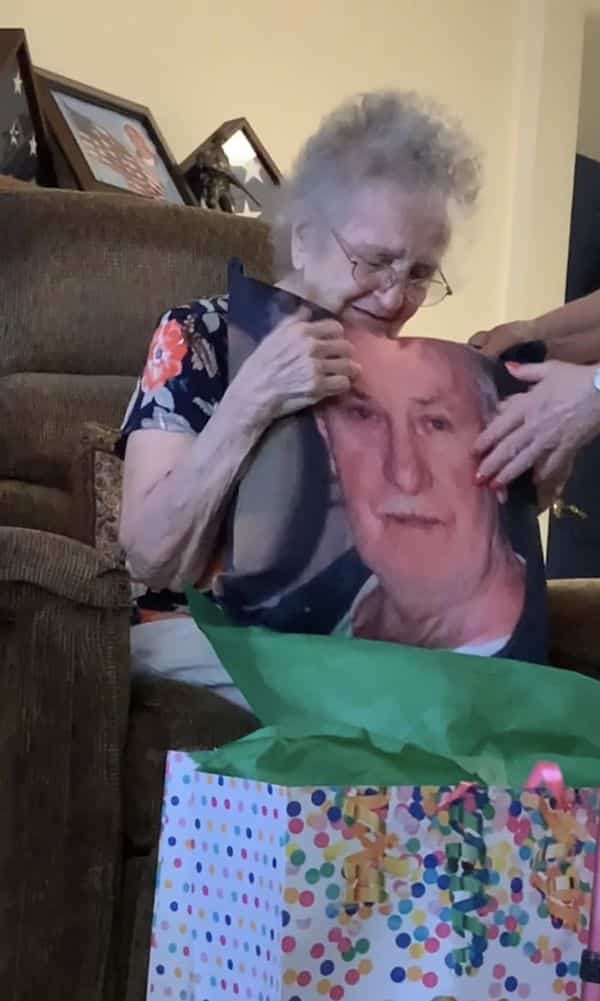 "I think my entire family is kind of just mind blown but also just grateful that people can see that a love that strong can still exist.
"My grandma said that my grandfather would be so happy that their story has become such a positive in a world full of so much negativity right now."
Story courtesy of Ashley Martinez via T&T Creative Media