A grandma squeezes the hand of a teddy bear she was gifted to hear birthday well wishes from her late daughter.
As soon as Winifred, 85, heard the familiar voice wishing her a happy birthday she immediately began to well up, sobbing next to her granddaughter, Billie, who planned the surprise.
Billie said Winifred had struggled with the sudden death of her daughter, Barbara, a year earlier, as she had been admitted to hospital with a stomach ache, which turned out to be an incurable cancer.
Barbara passed away just 13 weeks later, and the weeks and months that followed were extremely tough on Winifred.
So Billie wanted to plan something to help her grandmother remember her daughter by.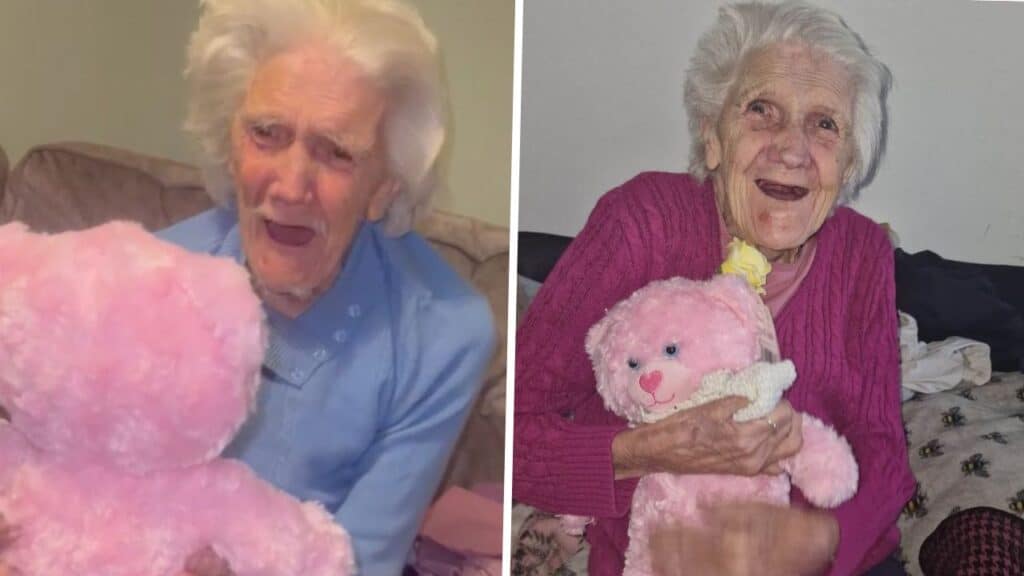 She remembered that, during the coronavirus pandemic, family members had recorded video messages to wish Winifred a happy birthday, so Billie tracked down the message she had been sent by Barbara.
Taking the audio file to Build-A-Bear, Billie then had a teddy made, which she presented to her grandmother, who she cares for, on November 9.
Story via T&T Creative Media