A wholesome grandpa has received an outpouring of love online after his daughter shared a video of him dropping souvenir seashells along a beach for his grandchildren to find.
Michael Malko's daughter, Michaela, who recorded the video of her two kids, said that it also showed a revelation that took her more than 30 years to fathom: that her father had once done this to her long beach walks as a child, too.
The moment took place on April 2, at Pensacola Beach, Florida, and after Michaela shared the video on her TikTok, it soon receive a wide range of positive comments from all across the world.
According to Michaela, Michael, 64, was in the military, and so the family travelled around a lot, spending nine years in Okinawa, Japan, when Michaela was younger.
There, they spent a lot of time on the beach, and often Michaela and her sister would find big, beautiful shells – though they never thought to question whether they came from Michael.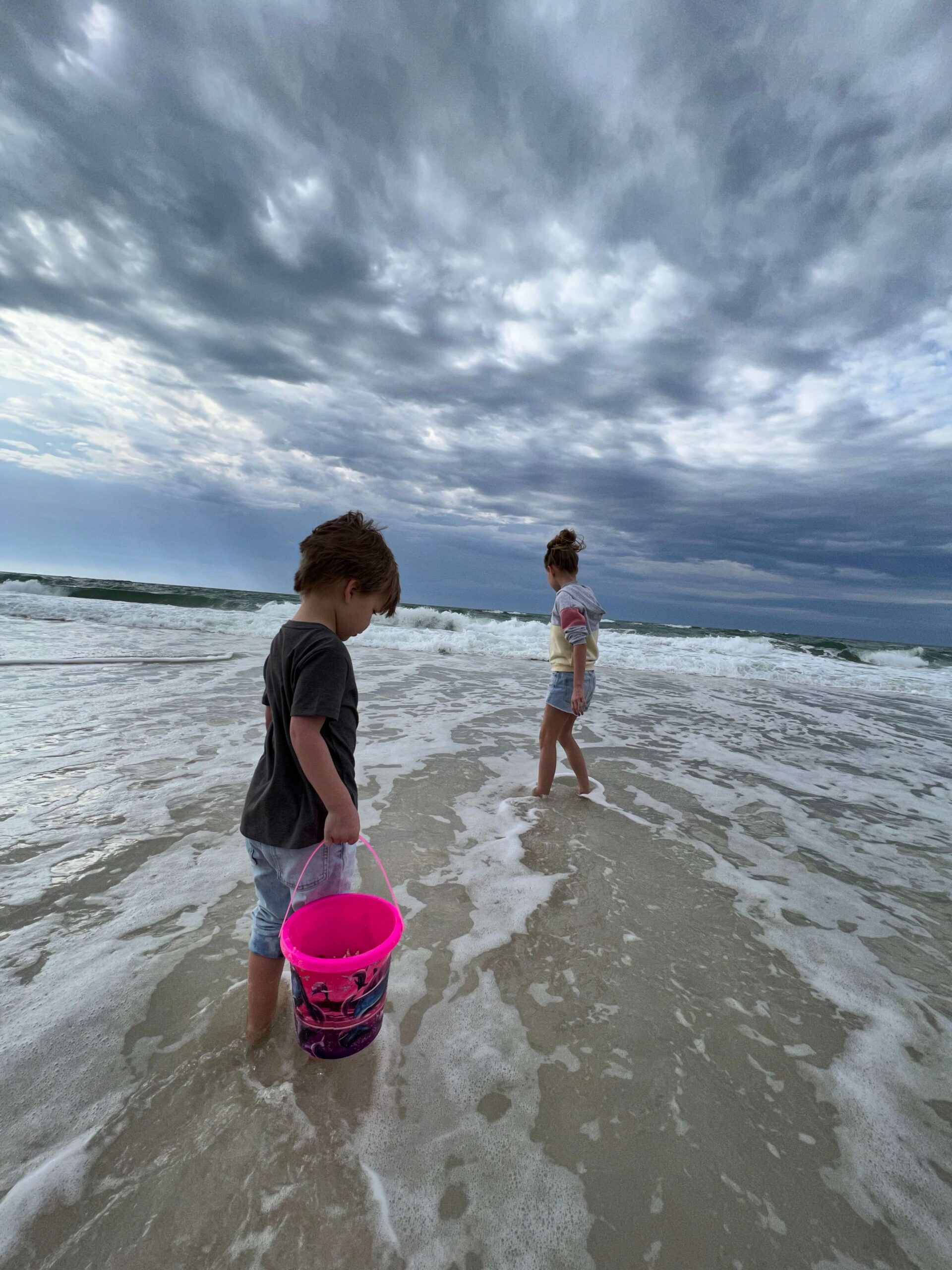 When Michaela and her children Anastasia, 10, and Maxwell, 5, recently visited their grandpa, he told Michaela that he needed to head out to the souvenir shop.
Michaela said she was confused, as he had recently headed out to pick up all the items he needed.
Later, Michael explained, "I want to do something for the kids that I used to do for you when you were little," before warning that it would reveal a big childhood secret.
Michaela said the revelation made her overwhelmed by the thoughtfulness of her father's previous acts, and so when the family headed down to the beach, she decided to capture Michael's technique in action, so that she had a keepsake for when her children are older.
Speaking of the loving response the video got, Michaela said: "I was shocked to see how quickly it spread to the world.
"The best part has been reading comments about other parents and grandparents, saying they wanted to adopt this as a tradition too.
"The idea that this little gesture is going to bring joy to children everywhere is amazing.
"My sister and I were always exploring and finding things on the beach.
"I remember stumbling across these big beautiful shells any time we were on the beach.
"There was never an obvious persuasion to go look for them from him.
"I think that's what's so special about finding out all these years later.
"He just genuinely wanted to see us smile, and never even took credit for it."
Story via T&T Creative Media