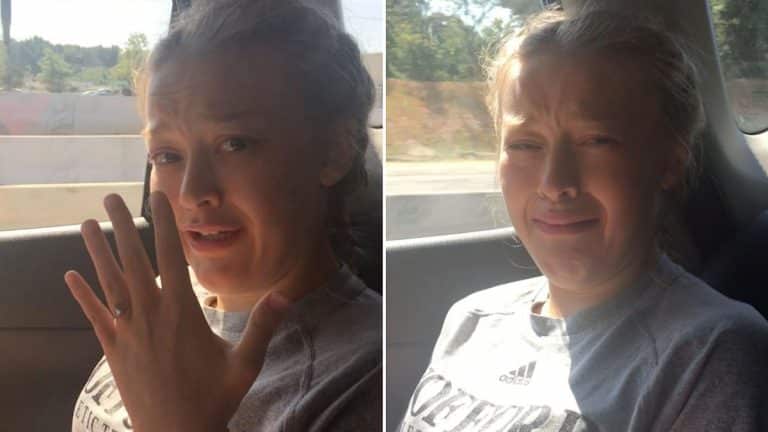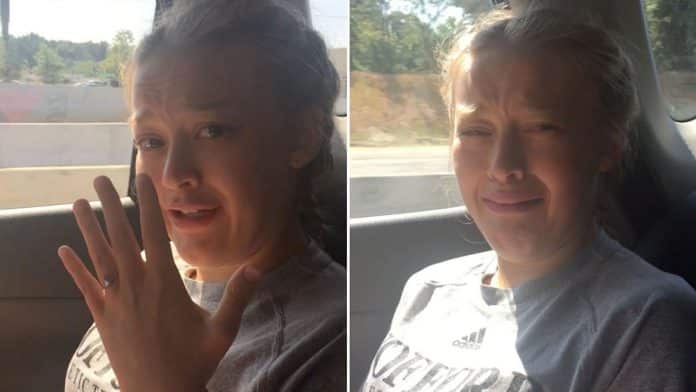 A hilarious video shows the moment a teen thought she was engaged while still under the effects of anesthesia.
Emily Tanguay can be heard saying "I'm engaged!" after clocking the ring on her wedding finger, as she was driven home from the dentist.
Her wisdom teeth were removed and she was placed under local anesthesia, which takes notoriously long to wear off.
Her mom Christine Storey Smith began filming her daughters hilarious ramblings.
After asking Emily who she was engaged to, she says: "I think Caleb. I mean for real? It's my dream ring!"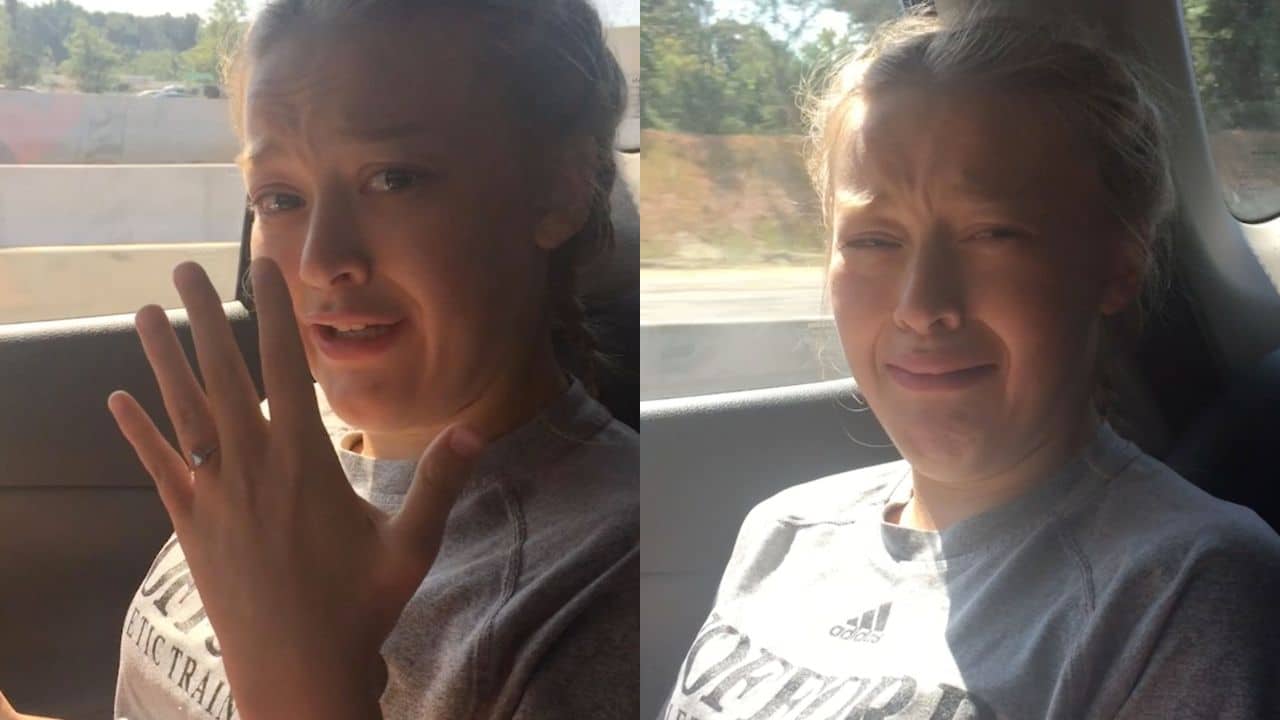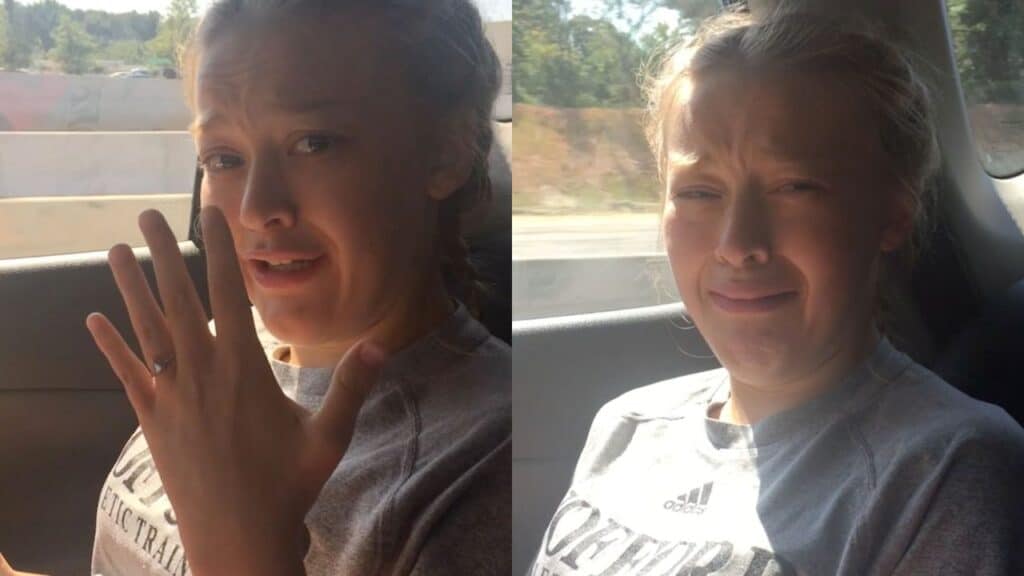 RELATED: Hilarious Accident Leads To Young Girl's Tooth Being Pulled Out
Mom Christine said: "Emily has a best friend named Caleb. Caleb bought her a Pandora ring for Christmas which she wears all of the time.
"After she had her wisdom teeth removed and while under the effects of anesthesia, she apparently thought she was engaged, when she isn't!"