A dog's adorable walkies routine which sees him puppy-eye his owner into letting him run and bounce on their neighbor's trampoline has gone viral.
German Shepherd Tucker and his owner Jason Martino go through a now-regular routine as they walk past their neighbor's house in Salem, New Hampshire, which has a trampoline outside.
In a hilarious video, Jason and Tucker approach the neighbor's yard and Tucker immediately begins to look towards the yard, his attention piqued, with Jason saying 'We're going past your favorite thing.'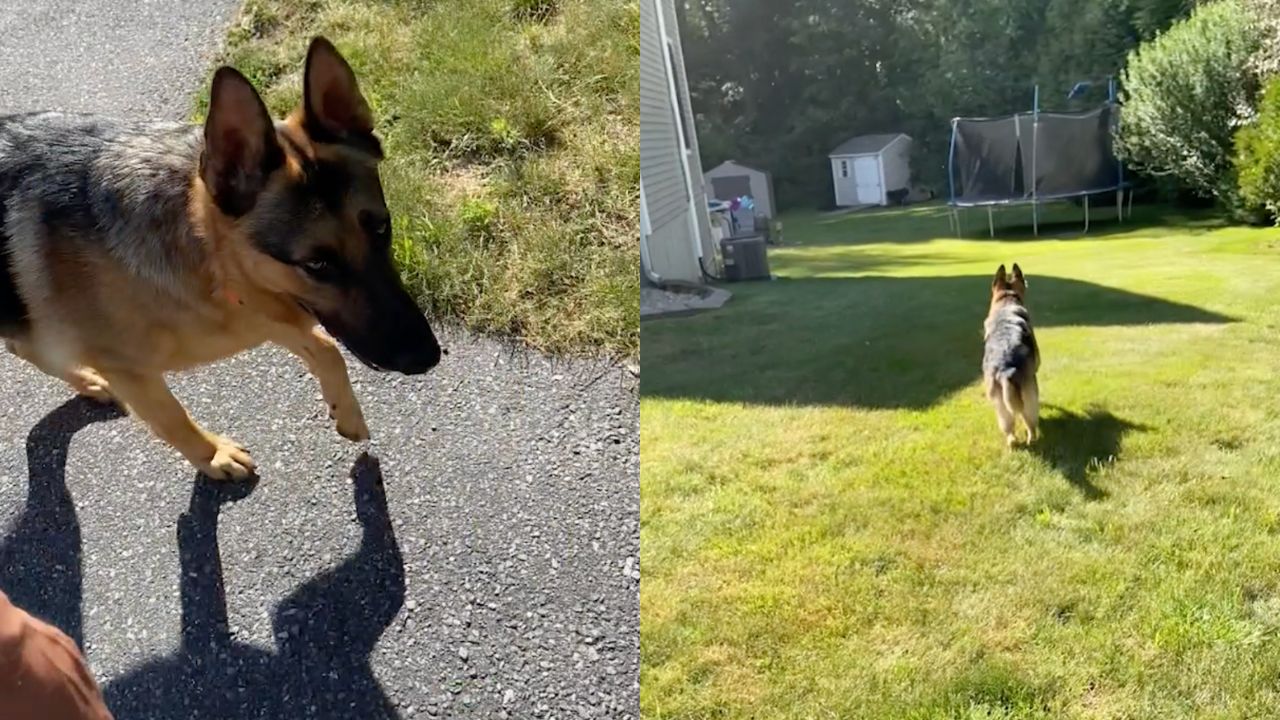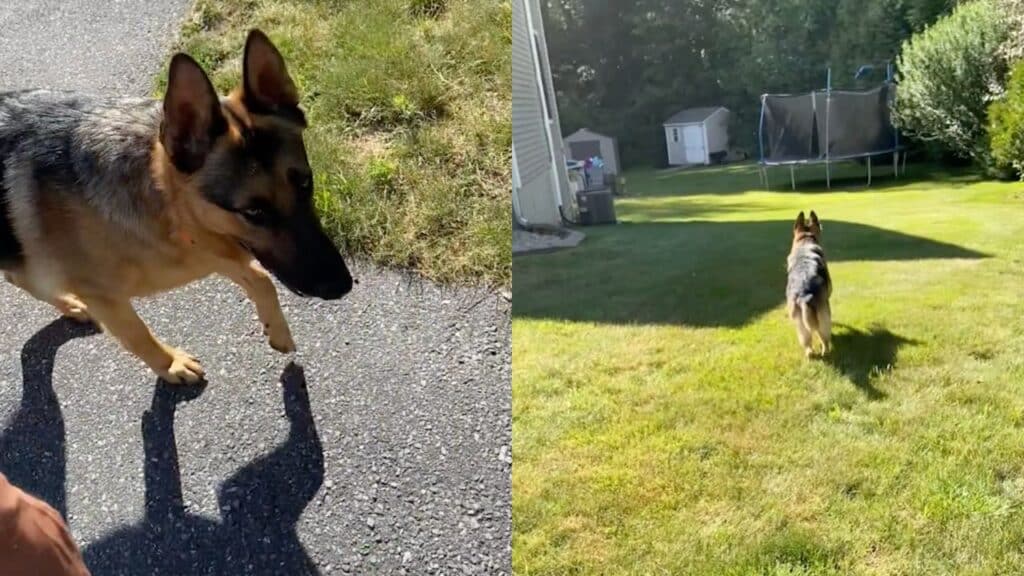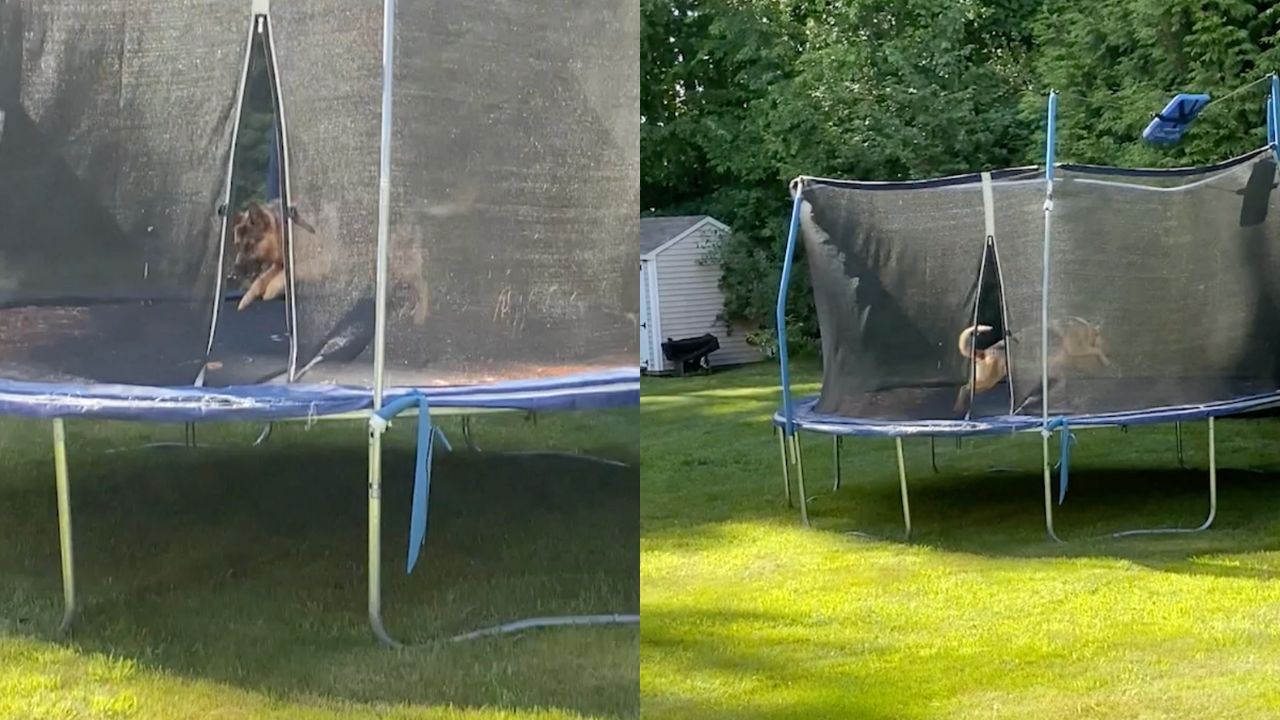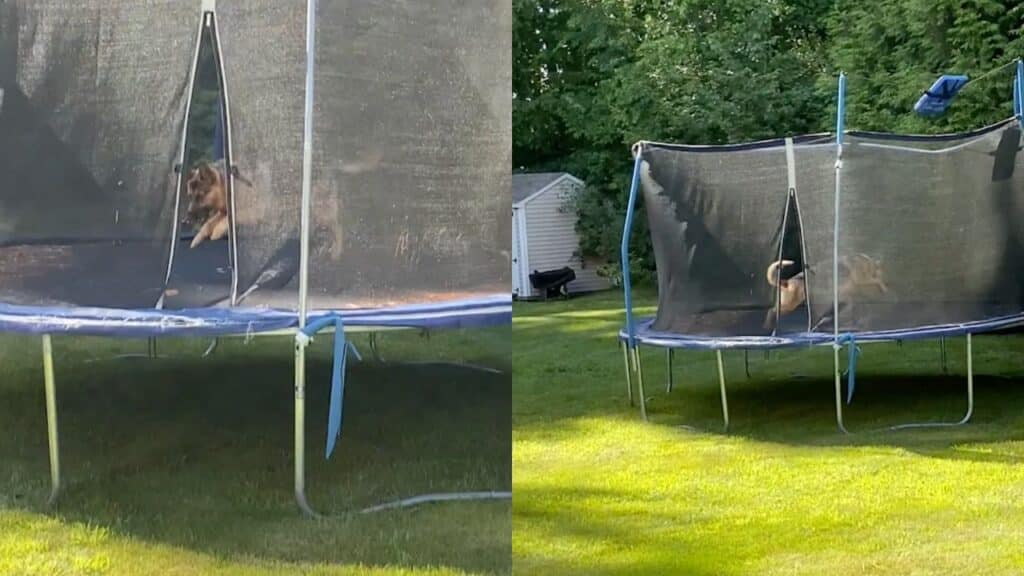 RELATED: Man Receives Intruder Alert, Discovers Girlfriend Dancing With Dog
Tucker then veers onto the grass before Jason adds 'no jumping today' leaving Tucker looking sad, but still edging closer onto the grass.
However, his best puppy-eyes act works, with Jason giving him the approval to 'go ahead', so Tucker immediately bounds towards the trampoline and jumping up onto the surface.
After rounding the trampoline to find the entrance, he immediately starts jumping around – barking with glee as he bounces into the air.
Jason – and Tucker – were given the okay by their neighbors for the dog to enjoy the trampoline.