An autistic boy was given an unforgettable birthday surprise, as his local police force arrived at his doorstep to make him an honorary officer for the day.
In the heart-warming footage, Malachi Pavelka can be seen standing to attention as a member of Louisville Metro Police Department swears him in as an officer.

Repeating the pledge after the officer, Malachi stood with his hand raised and couldn't stop smiling as the rest of the force watched on with birthday cake and gifts for the youngster.

The event took place in Lake Dreamland, Louisville, Kentucky, on October 4th – the day of Malachi's 9th birthday party.

It came after his mom, Stacy Pavelka, posted on social media asking if one police officer could surprise her son on his special day.

But it was her who was left gobsmacked the following day when 18 officers showed up in their front yard to make Malachi one of their own.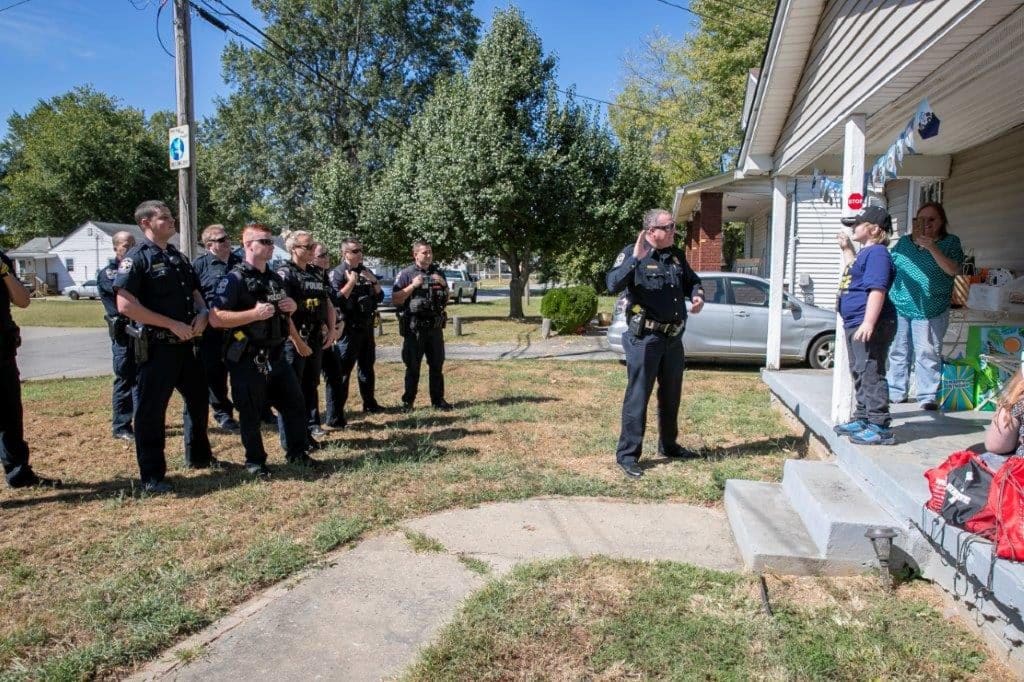 Louisville's community police unit had caught wind of the request and decided to go above and beyond to make Malachi's day.

As well as swearing him in as an officer for the day, officers also brought him a cake with the Louisville Metro Police Department's logo on it, presented him with a hat, gave him a tour of their police cruiser, and even let him use the car's siren.

Local sheriffs and firefighters also arrived on the scene, and as dozens of surprise guests continued stream in, Stacy was required to move the party from her home to the local fire station.

Stacy, 30, said she was left simply speechless watching her son be sworn in, crying at the kindness of those in her community.

She said: "I was really excited, and seeing Malachi's face made me very happy as he was so thrilled and could not stop smiling.

"He said it was the best gift ever, spending his birthday with his police buddies, and he said he can't wait to work to arrest prisoners.

"He wears the police hat, which an officer gave, him every single day.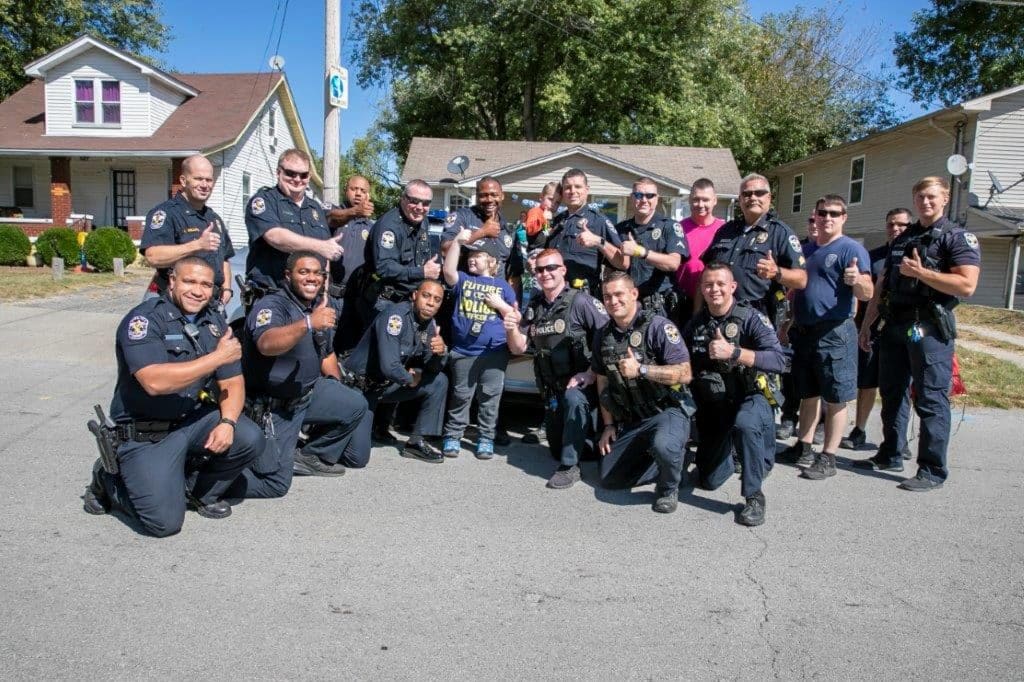 "Malachi loves police officers because they keep us safe and they stop crime, and he is so excited to one day keep prisoners from robbing banks.

"I hope others see that there are so many compassionate people out there.

"There might be a lot of bad in this world, but people offer love and compassion every day.

"I hope if someone is having a bad day, they see Malachi's story and it lifts them up."
Story courtesy of T&T Creative Media